Tourism Australia has created G'day, a nine-minute live-action short film with CGI animated characters. The short film, part of a new global tourism campaign, debuts today inviting international travellers to Come and Say G'day, as well as to plan and book an Australian adventure.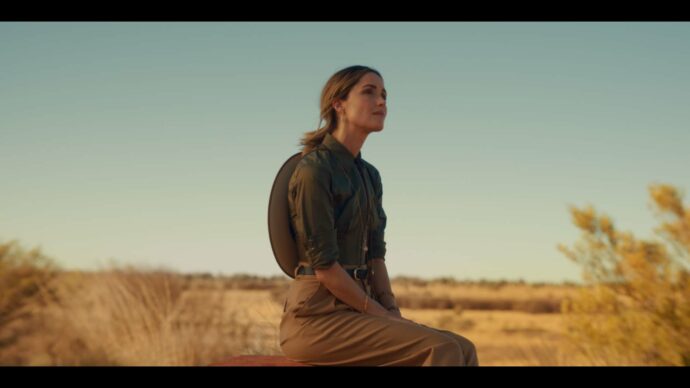 G'day is directed by Australian director Michael Gracey who also directed The Greatest Showman and stars a plush souvenir kangaroo named Ruby who is voiced by Australian actor Rose Byrne, and a toy unicorn Louie who is voiced by actor Will Arnett. Rose Byrne is also Tourism Australia's latest Global Ambassador. 
Follow Ruby and Louie's adventures as they 'break out' of a gift shop on the Great Barrier Reef and go on an adventure around Australia. They see iconic sites such as Sydney Harbour, Melbourne's laneways, and stunning natural landscapes including Uluru and Nitmiluk Gorge. Along the way, they explore the magnitude of travel experiences Australia has to offer, connect with Australia's Indigenous cultures, and learn why every great adventure starts with the unmistakably Aussie greeting, "G'day!".
Australian states and territories including the Australian Capital Territory, New South Wales, Northern Territory, Queensland, South Australia, Tasmania, Victoria, and Western Australia are featured in the film.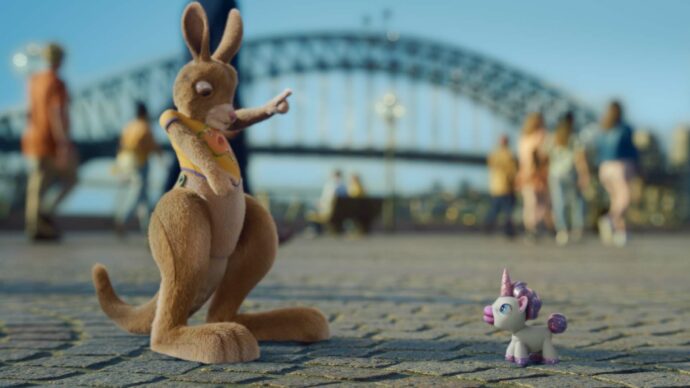 Australia's Indigenous cultures and peoples are at the heart of the story in G'day, and their warmth can be felt throughout. The musical score, written by Australian composers Jonathan Dreyfus and Amy Andersen, features legendary Indigenous Australian musicians including William Barton, Frank Yamma, the Marliya Gondwana Indigenous Girls Choir and Iwiri Choir. Notably, viewers will note a fresh new cover of the classic Aussie song Down Under, which was produced in collaboration with Men At Work's Colin Hay for the campaign and film.