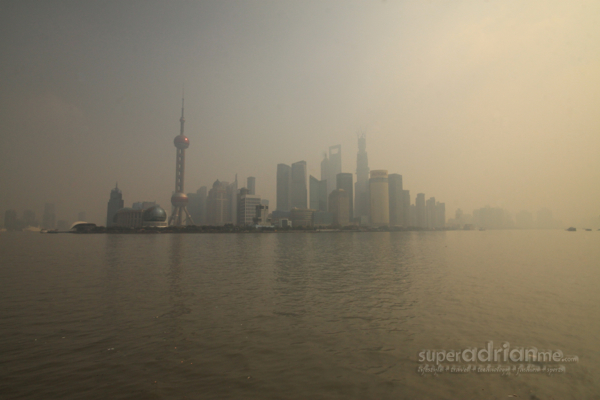 Destination Shanghai.  What's there not to like in Shanghai? Ignore the recent news of the smog situation in Shanghai which has sparked a reminiscent memory of how much I have missed this beautiful city.
It was 20 February 2013 when I touched down in the the highest populous cosmopolitan city of China on AirAsia X's inaugural flight from Kuala Lumpur. It was my second visit to Shanghai. The first was in December 2008 for Christmas where it was wintry cold. February is slightly better but it does get foggy and you still require a thick jacket to keep warm.
Shanghai is a favourite city for many movie producers. Films set here included Shanghai Express starring Marlene Dietrich, Fist of Fury starring Bruce Lee, Indiana Jones and the Temple of Doom starring Harrison Ford, Empire of the Sun directed by Steven Spielberg, Shanghai Triad directed by Zhang Yimou, A Romance in Shanghai starring Fann Wong,  Shanghai Knights staring Jackie Chan and Owen Wilson, and more recently Skyfall starring Daniel Craig.
 Destination Shanghai Photologue – Spring 2013
Amidst the tall skyscrapers and bright lights, Shanghai has many quaint historical and cultural sites and streets to bring you back in time. Soak in old and new, western and Chinese in this city.
Destination Shanghai Photologue – Spring 2013 features photos of  the skyline from The Bund, an extensive Chinese garden Yu Garden or Yuyuan Garden in the old city of Shanghai and Chenghuangmiao Market.
The photos here are supposed to juxtapose the old and the modern.