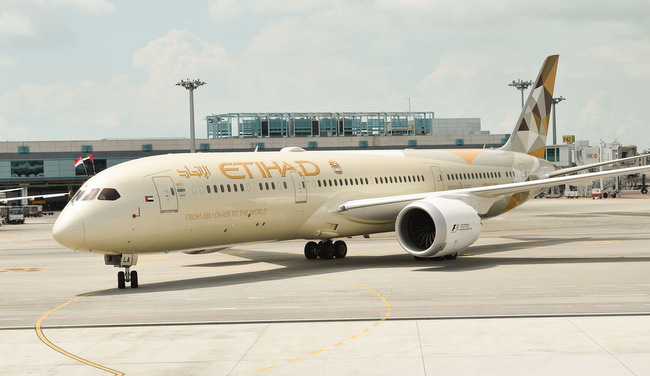 Etihad Airways started flying its Boeing 787-9 Dreamliner daily between the UAE and Singapore on 1 August.
EY470 departed Abu Dhabi at 10pm on 1 August 2015 and landed here at Changi Airport at 10.15am on 2 August 2015. EY473 left Changi Airport for Abu Dhabi at 8.10pm on 2 August and arrived at 11.45pm. Evening departures in both directions allow customers more convenient travel times and improved connectivity to 35 destinations in the GCC, Middle East, Africa and Europe.
The airline recently won three coveted titles of Best Airline, Best First Class and Best Arrivals Lounge in the inaugural Australian Business Traveller Awards, based on feedback from frequent flyers and first-hand reviews by the publication's editorial team.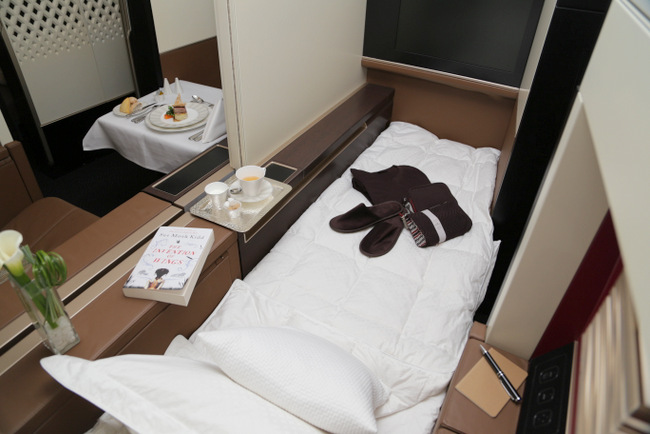 The B787-9 Dreamliner also offers the next generation First Suites, Business Studios and Economy Smart Seats offering more comfort to customers. First Class is offered between the two cities for the first time from 1 June 2015 on its Airbus A330-300 aircraft and now in a more comfortable cabin with the introduction of this aircraft model.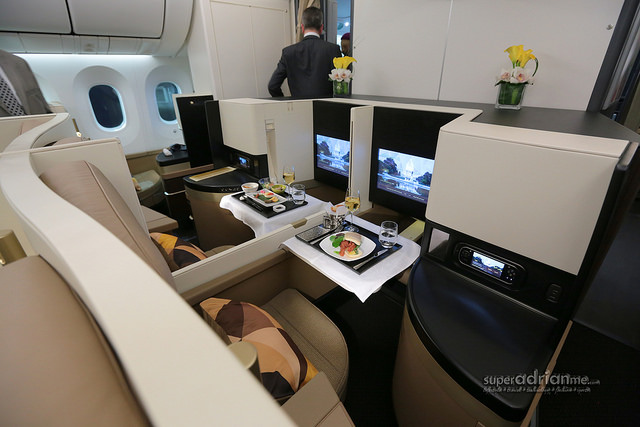 Business Studios continue to offer direct aisle access as in all Etihad Airways aircraft. Each studio features a fully flat bed of up to 80.5 inches in length and a personal 18-inch touch screen television with noise-cancelling headsets. F&B Managers attend to you whenever you decide to dine anytime with a selection from the a la carte or snack menu during the flight.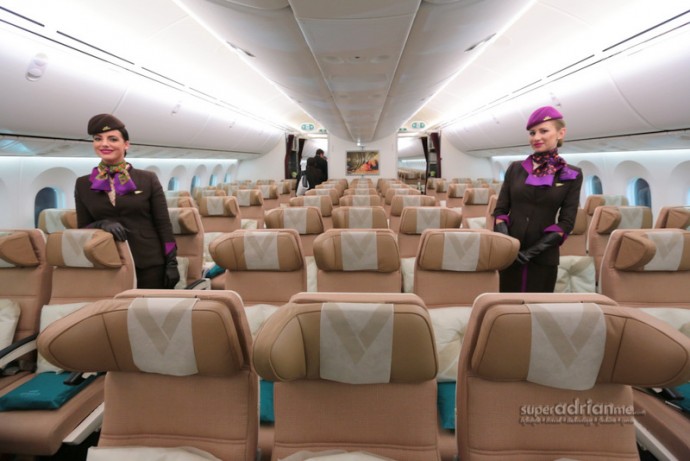 In Economy, the Smart Seat features a 'fixed wing' headrest which lets you rest more comfortably. Each seat has a 32-inch pitch and a six-inch recline. If you are travelling with kids, the Flying Nanny who is also a member of the cabin crew, is available to offer assistance with children's meals and activity packs.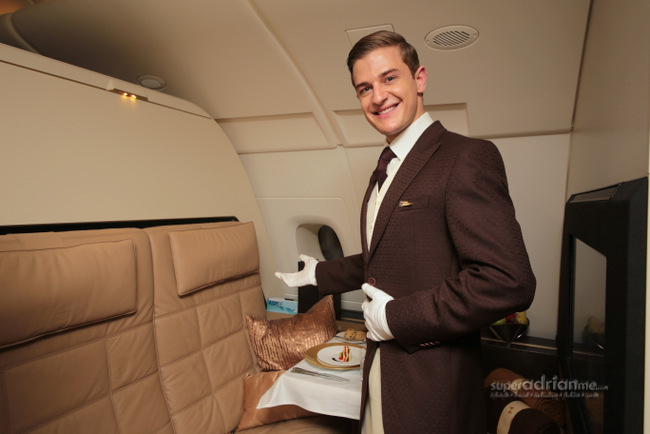 You can now connect to London on the airline's flagship A380. First Class customers get to enjoy superior comfort not offered on any other airline in The Residence which offers a separate living room, shower room and a bed room with exclusive attention of the Savoy-trained butler. There is only one such The Residence on board the A380 while other First Class customers can also opt for the First Apartment.
Check out the fares on Etihad Airways in the widget below:
Etihad Airways started flying to Singapore three times weekly on 28 September 2007. It increased frequency to daily on 1 February 2013.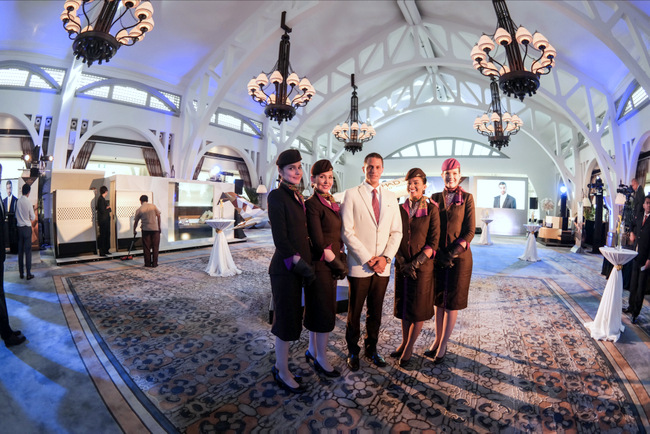 Last night, Etihad Airways celebrated the introduction of the B787-9 Dreamliner service with trade partners and media at Clifford Pier in Fullerton Bay Hotel. Mock up cabins featuring the seats of its B787 Dreamliners and the A380 were on display. Our writer Dennis attended the event and checks it out.