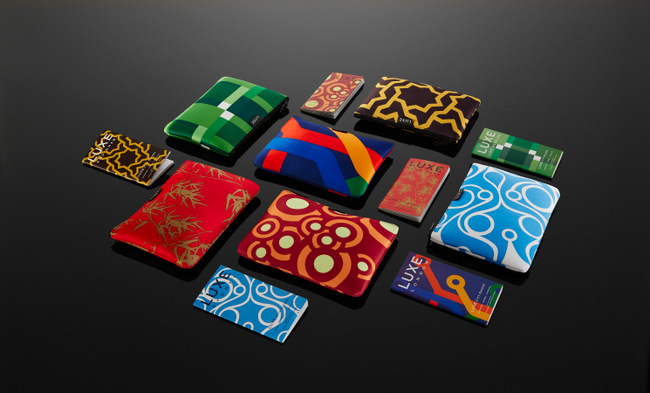 Etihad Airways launches a new range of limited-edition business class amenity kits in a collaboration with LUXE City Guides.
Six designs have been created by LUXE City Guides and are inspired by iconic cities in Etihad Airways' global network. The designs for Abu Dhabi, London and Madrid have been specially produced for the airline while Sydney, Los Angeles and Hong Kong kits feature bespoke LUXE artwork.
The unique design pattern on the Abu Dhabi kit is inspired by the architectural heritage of the Emirate. It is translated into a style best described as Arabian Modernism with patterns reflecting the Etihad Airways' brand and colour palate. The London kit uses bold colours of the iconic London Underground map while the Madrid kit features the red and yellow of the Spanish flag.
Etihad Airways has plans to launch more new designs and cities at a later stage.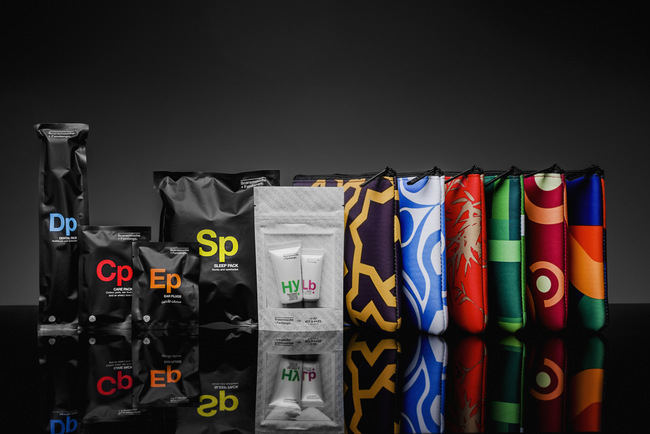 These colourful new kits contain amenities and paraben-free natural facial products by London-based skincare and grooming brand Scaramouche + Fandango including facial moisturiser with vitamin E and made with anti-oxidants and essential oils and a honey and shea butter lip balm
It also contains a customised Etihad Airways LUXE City Guide which corresponds to the showcased city. The popular LUXE City Guides cover everything from hotels and restaurants, to spas, bars, boutiques and bespoke shopping as well as services, specialists and personal guides.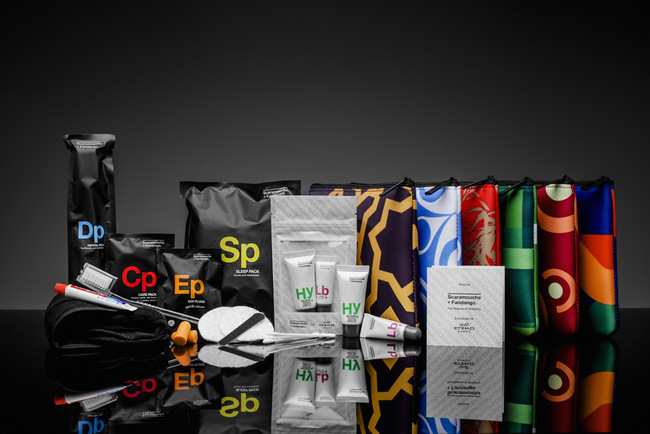 A sleep pack containing socks and eye mask, a care pack containing cotton pads and earbuds, as well as a dental pack and ear plugs are also included in the new kits. If you are wondering what was the previous version of amenity kits, check out our article here.