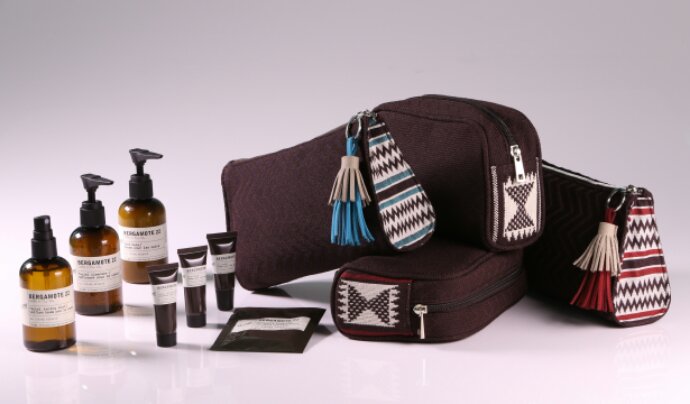 We reviewed the Diamond First Class amenity kits from Etihad Airways last year and now they have revamped their kits introducing patterns of Sadou weave designs traditionally found on blankets, cushions and Bedouin tents.
These amenity kits are a collaboration with a social enterprise initiative launched by the Khalifa Fund for Enterprise Development known as Sougha (or 'traveller's gift' in Arabic). Customers of Etihad Airways can now take home a souvenir of the cultural traditions of the UAE while supporting local craftsmanship.
Diamond First Class kits feature exclusive products from luxury New York cult brand Le Labo (French for 'The Lab') replacing the La Prairie products from the previous amenity kit. Le Labo was founded by Fabrics Penor and Edouard Roschi in 2006. The brand's main business is in fragrances and has over 40 perfumes.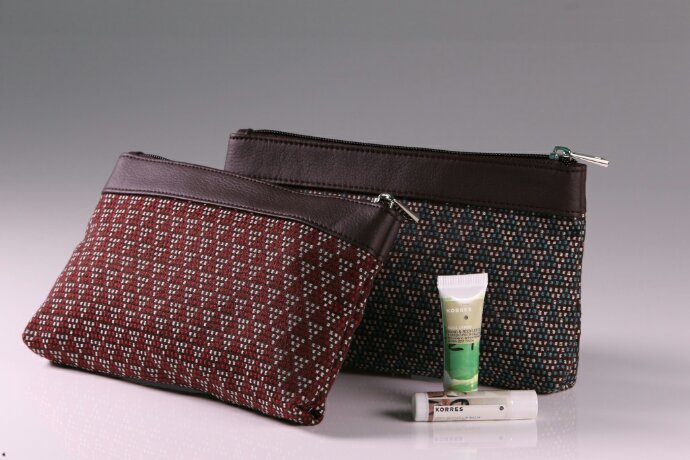 The Pearl Business Class kit will retain use of the Athens-based Korres products. This kit has a new bag that differs from the bag from Coral Economy Class which is an improvement from its previous version. Check out our review here.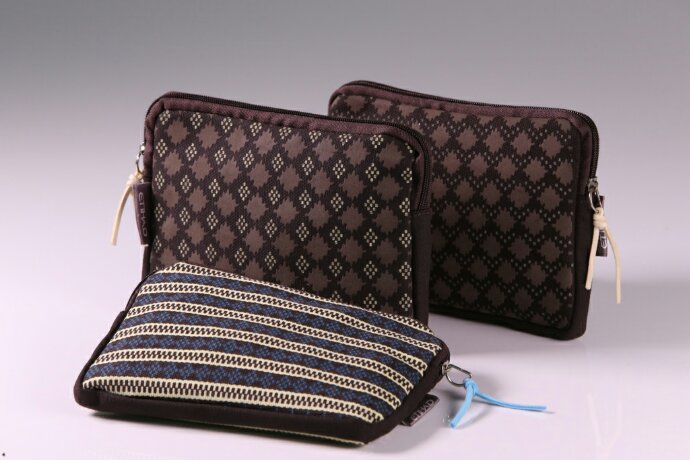 The Coral Economy Class kit retains the same bag but with a different design.