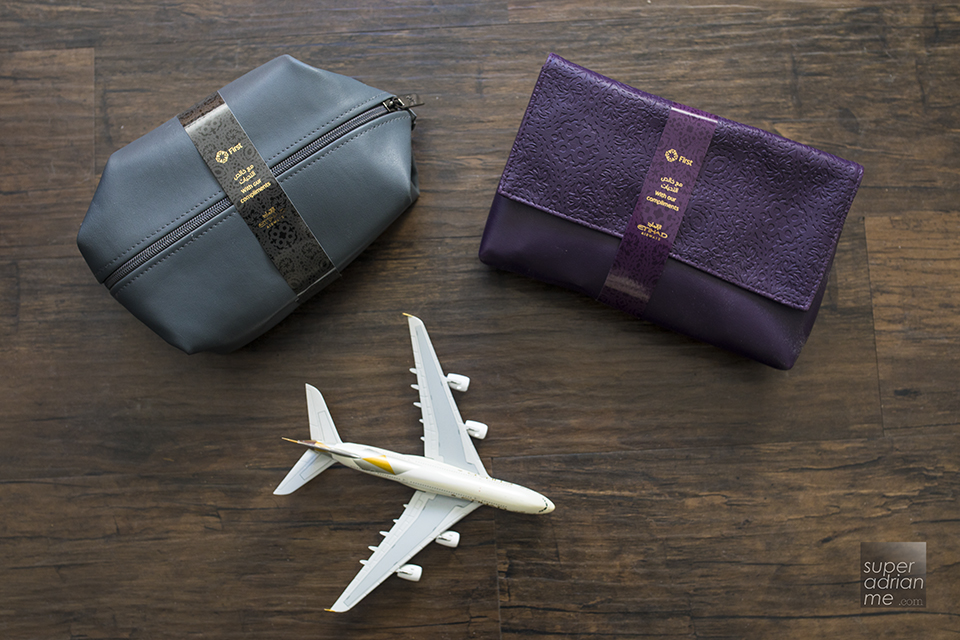 Etihad Airways has replaced the Sadou-weave design amenity kits that were first introduced in 2014 for its first class customers. These kits contained Le Labo skincare products.
We first reviewed Etihad Airways' First Class amenity kits in 2013 where women guests were given a Swarvoski Elements embellished cosmetic purse which was first launched in 2011. The men in First Class then got a men's cufflink-inspired black leather box with jewel-toned lining designed by Harley Smith. Both kits contained skincare products from La Prairie.
The new Christian Lacroix kits are now given out to First Class customers on its Airbus A380 flights between Abu Dhabi and London, New York, Sydney, Melbourne and Mumbai. This new kit will then be available on other flights in its network from early 2017.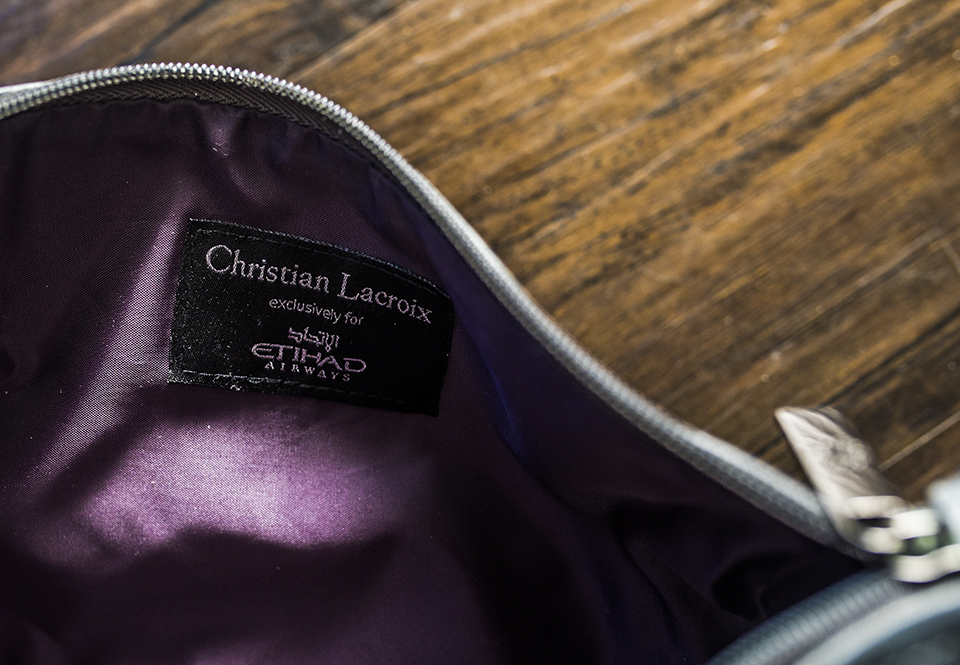 The new kits feature wash bags designed exclusively by Christian Lacroix for the airline. Both feature water proof exterior and a cloth lining on the inside.
Etihad Airways First Class amenity kit for Women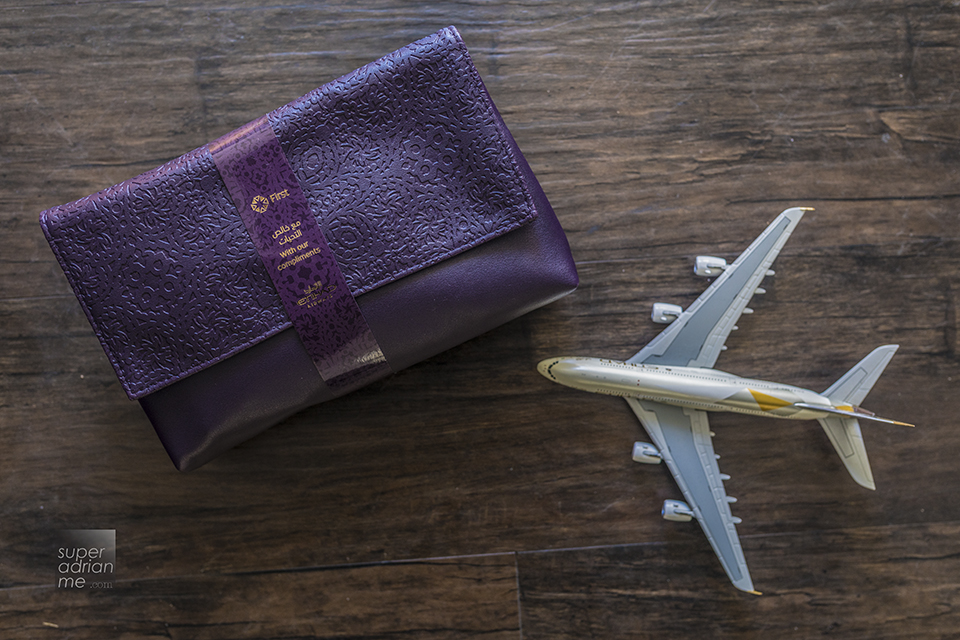 The amenity kit for women fits nicely in the palms of a lady. The plum debossed fold over wash bag can also be used as a clutch.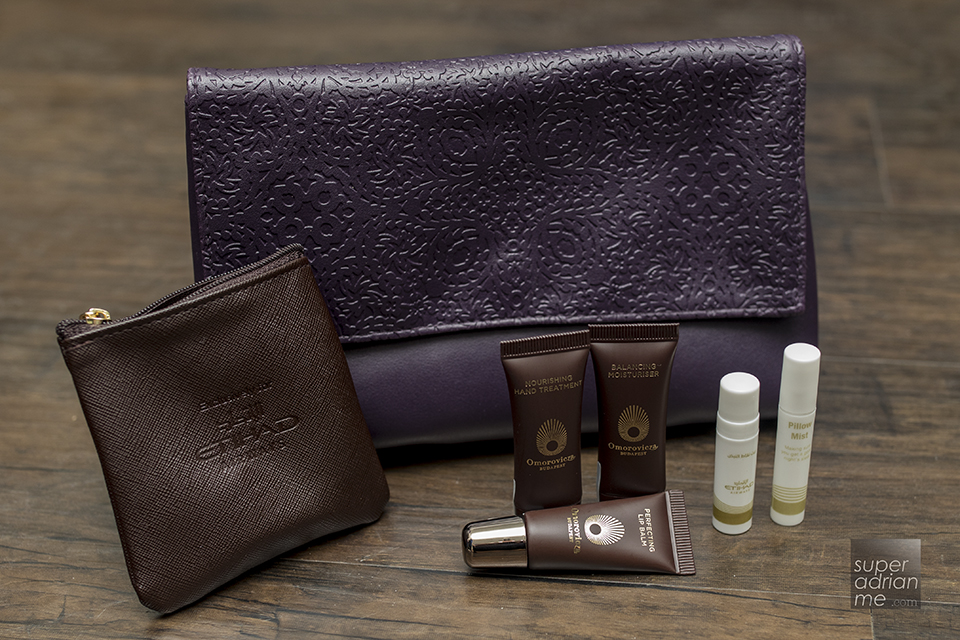 Etihad Airways has chosen to work with Hungarian skincare brand Omorovicza. The four Omorovivza products are stored in a zipper pouch that can be reused as a coin or key pouch. We like the small touches how Etihad Airways have considered to make their amenity kits functional even after the flight
There is a tube of lightly scented Nourishing Hand Treatment, Balancing Moisturiser cooling gel cream, Perfecting Lip Balm and a Cleansing Wipe towelette. We tested the products and find that the fragrance is not too overpowering.
Found in previous first class amenity kits, the Sleep Relax Kit that contains a Pillow Mist and Pulse Point Oil are also included these new amenity kits. These have been provided to help guests on board feel relaxed and sleep better.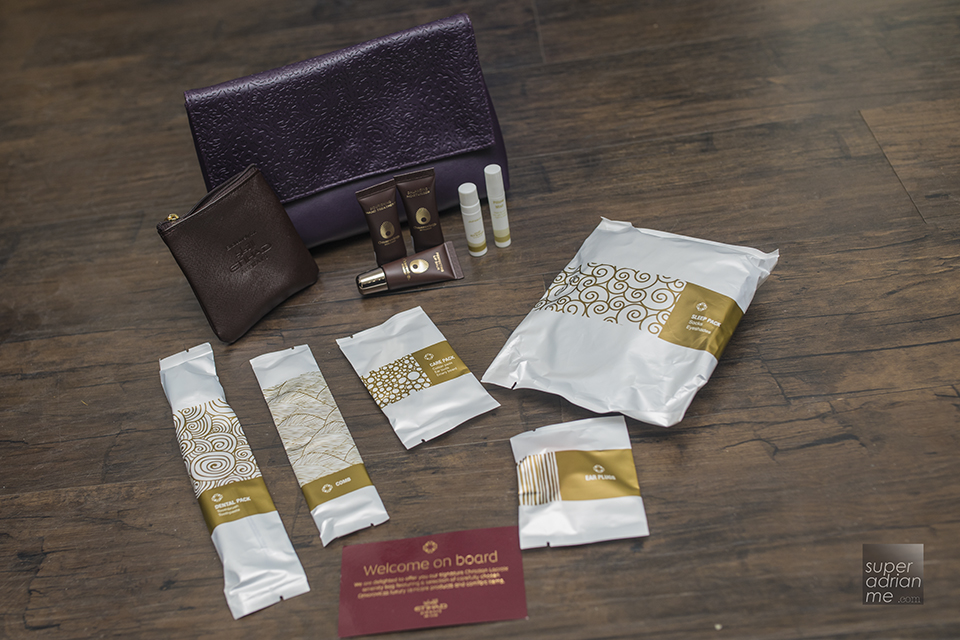 Five other sealed packs are included in the kit. A sleep pack contains friction-padded socks and a pair of soft-cloth padded eyeshades with velcro straps. A care pack contains cotton pads, ear buds and an emery board. There is also a shaving pack, a comb pack, a pair of ear plugs, a dental pack containing a tooth brush with a cover and Colgate toothpaste.
Etihad Airways First Class amenity kit for Men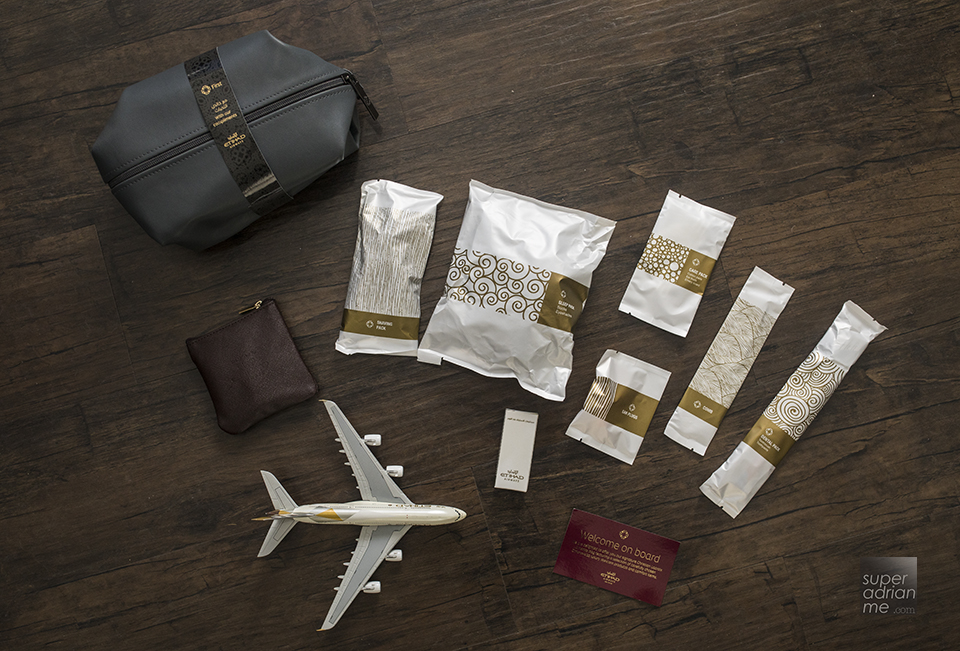 The First Class amenity kit for men is presented as a grey water proof toiletry bag.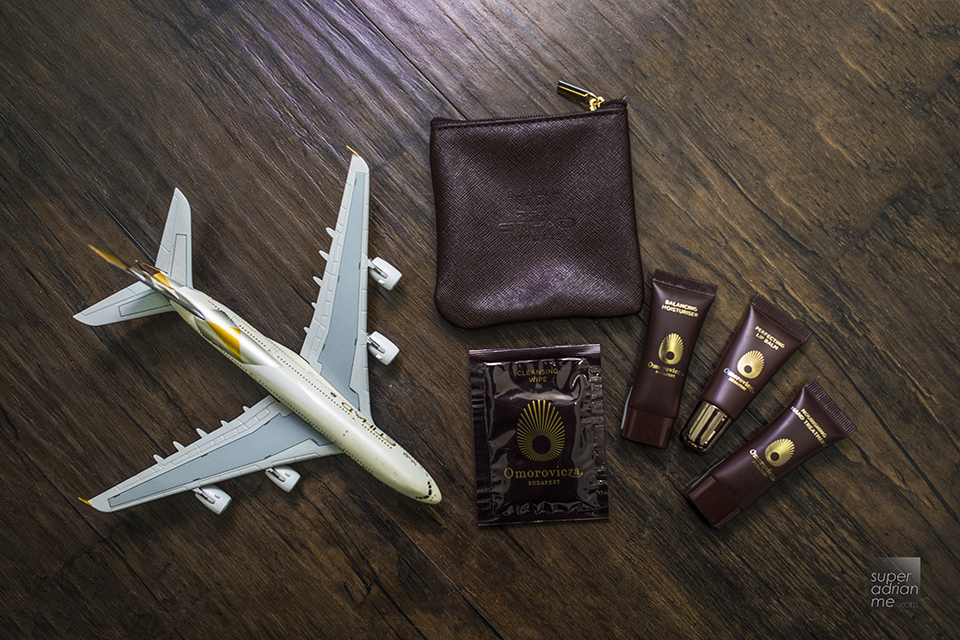 In the First Class washrooms, a Queen of Hungary face mist as well as a face and hand wash and lightly scented hand lotion are also available.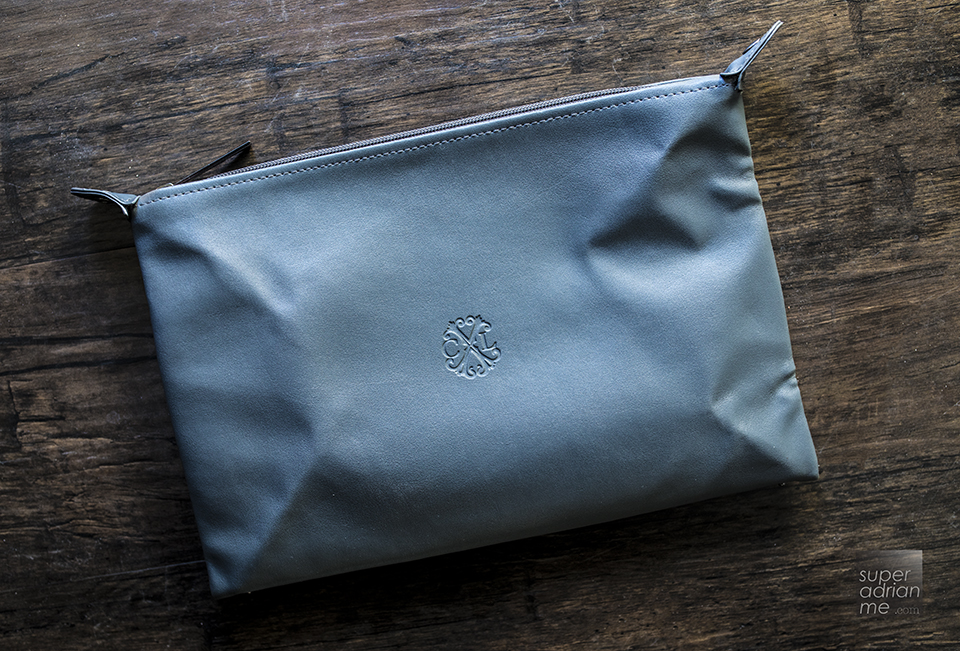 Unbutton the kit from both sides, and it opens up into a pouch that can hold an iPad and electronic devices the next time you travel.