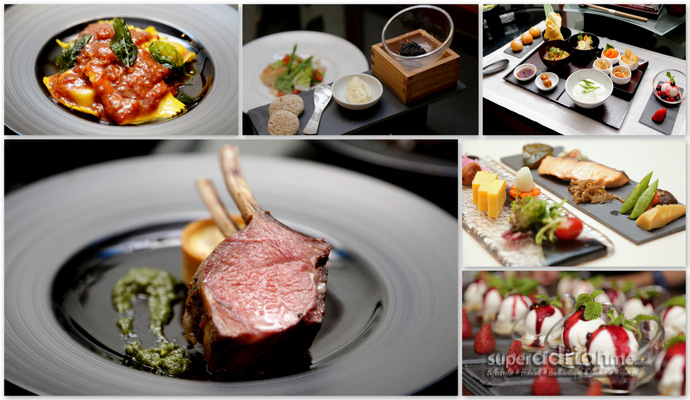 Airlines up the ante by having chefs on board. Having a chef on board brings the dining-in-a-restaurant experience to above 35,000 feet. With space and safety limitations on board, flying Chefs usually reheat food prepared on ground and refine them to make them look presentable. They also have the flexibility of changing some ingredients or add more sauce or dressings to meet the tastes of guests. They offer a more personal face-to-face service allowing more interaction between guests and the chef.
Etihad Airways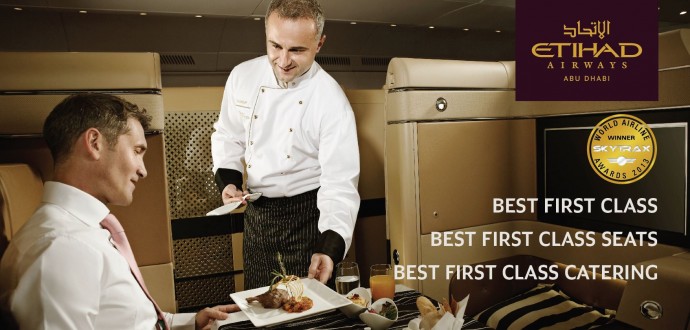 Etihad Airways hires qualified chefs from four to five star establishments to work in the Mezoon Grille in Diamond First Class. Its inflight chefs oversee and manage all kitchen operations while ensuring that guests receive the best service and quality when dining during flight.
Gulf Air

Gulf Air has a team of 100 Sky Chefs serving customers in Falcon Gold on board long haul flights. Launched in September 2003, the Sky Chef helps customers prepare a meal based on their choice from the inflight menu after discussing the options and how they would like their choice served. The Sky Chef then prepares it personally and recommends any accompanying beverage from the Sky Cellar which include soft drinks, wines, spirits and vintage champagne.
Austrian Airlines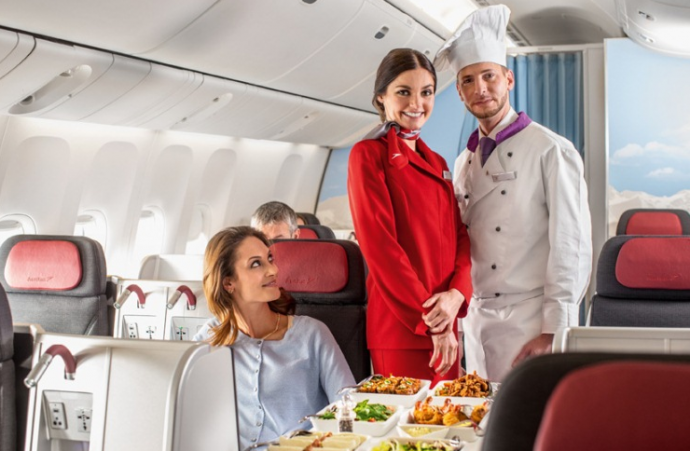 Austrian Airlines has the Flying Chef from gourmet catering company Do&Co who puts the finishing touches before food is served to guests in long haul Business Class. Onboard sommeliers are also on board to advise guests the best wines to go with the food choices of customers.
Turkish Airlines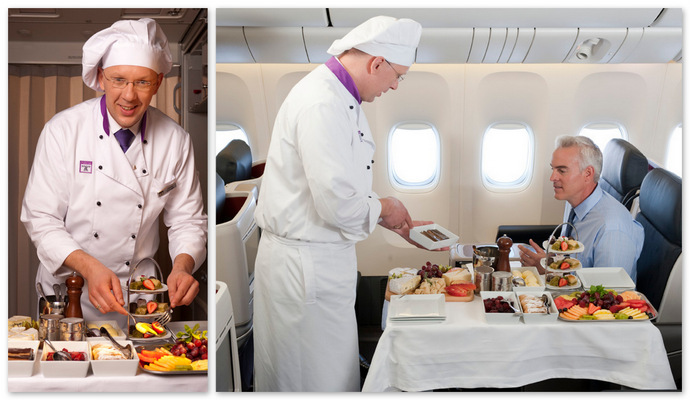 Turkish Airlines entered a joint venture with gourmet catering company Turkish Do&Co in April 2010 introducing Flying Chefs. Through a weekly menu, chefs serve up a rich variety of Turkish and international dishes by preparing meals onboard serving fresh ingredients. To date, Turkish Airlines has 268 Flying Chefs and 254 Flying Serving Chefs serving on all long haul flights as well as some of the airline's shorter haul flights depending on the type of aircraft.
Garuda Indonesia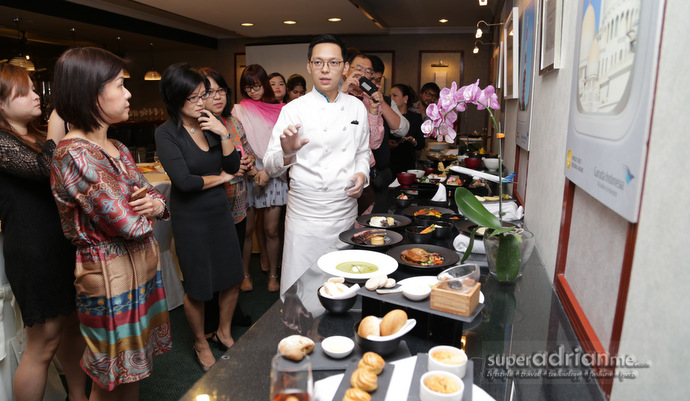 Garuda Indonesia recently launched its First Class service when it received its first Boeing B777-300 aircraft last year. The Indonesian national carrier joined other top airlines to offer on board chef to service its First Class customers on board. Garuda Indonesia offers a selection of cuisines from Indonesia, Japan and Europe. The Indonesian carrier has trained over 100 chefs on board.
It also joined the SkyTeam airline alliance on 5 March 2014 adding 40 new destinations to the global network with increased presence in Southeast Asia and Australia.
Have you personally flown and experienced the service of a flying chef? Do share your experience with us by commenting below.