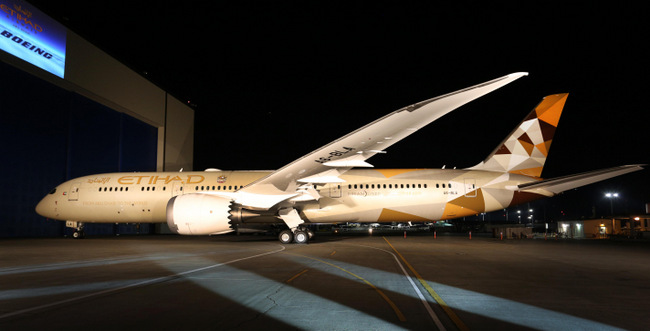 Last night Etihad Airways and Boeing unveiled the airline's first 787-9 Dreamliner at an event in Seattle, Washington, just days after it unveiled its first Airbus A380 with the new 'Facets of Abu Dhabi' livery in Hamburg earlier this week. With firm orders of over 100 Boeing wide-body aircraft, including 41 787-9s and 30 787-10s, the first Etihad Airways Boeing 787-9 Dreamliner will be delivered in December 2014.
Over 40 international routes have been identified where the Dreamliners will be deployed to. The aircraft will initially operate between Abu Dhabi and Düsseldorf and between Abu Dhabi and Doha. In the first half of 2015, it will fly to Brisbane, Mumbai, Moscow and Washington D.C.
The Dreamliner will feature a new interior with seats and configurations that will launch on this aircraft type.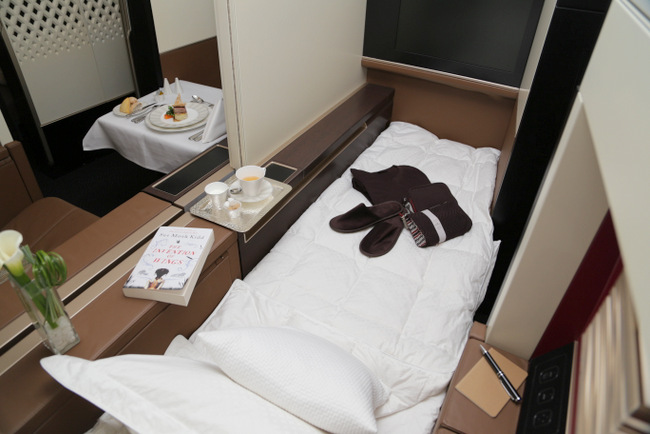 The new First Suite on the B787 will offers a private sanctuary with new features such as a chilled mini-bar and 5-star cuisine prepared on board by world class chefs.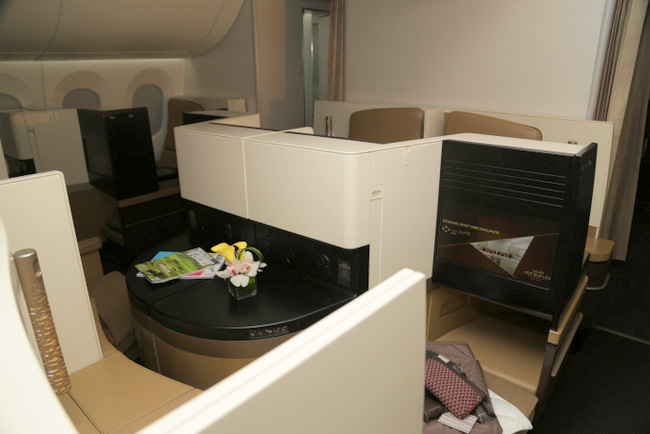 The new Business Studio will offer larger seats, all of which have direct aisle access and convert to a fully flat, pneumatically adjustable bed. The seats are forward and back facing but passengers will not meet face to face when seated.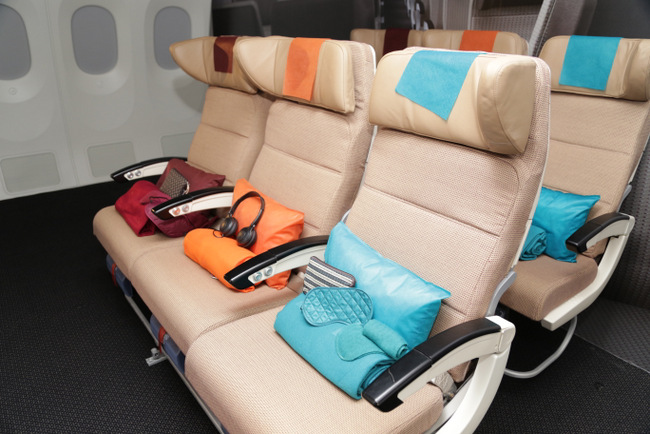 The Economy Smart Seat is an industry-first and will provide unparalleled comfort for travellers with a new 'fixed wing' headrest, maximising comfort and enhancing the sleep experience. Brightly coloured blankets and matching amenity kits will be provided in Economy Class.
The B787 will also feature the latest Panasonic eX3 entertainment system, providing more than 750 hours of on-demand entertainment, improved gaming and high-definition screens in all cabins.