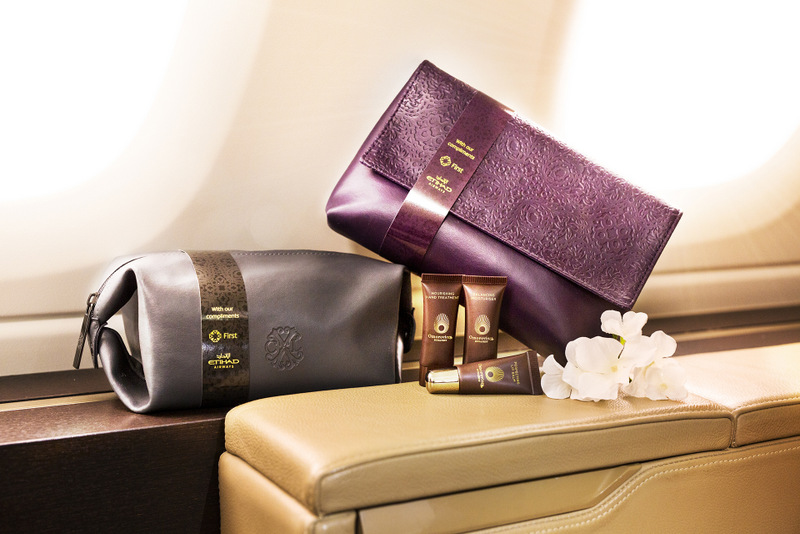 Etihad Airways has unveiled its latest First Class amenity kits, partnering Christian Lacroix and Hungarian skincare brand Omorovicza. These new bags will be introduced on Etihad's A380 flights between Abu Dhabi and London, New York, Sydney, Melbourne and Mumbai. It will then be available fleet-wide from early 2017.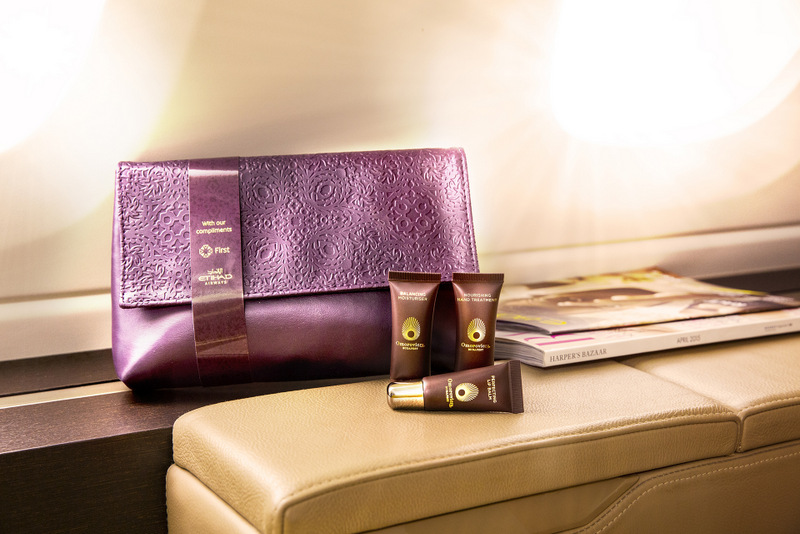 There are two varieties for both male and female guests. The women's kit features a plum debossed fold-over wash bag which can also be used as a chic clutch.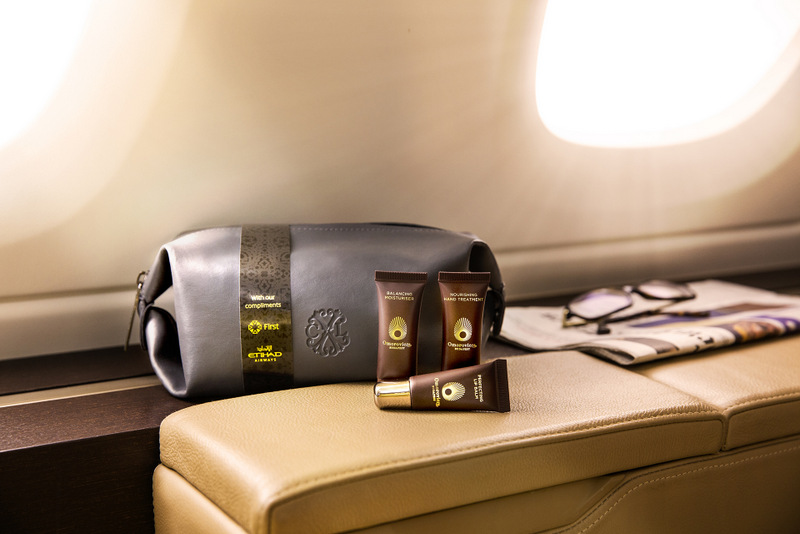 The men's was bag can be converted into a flat case. Button it down and it is a wash bag. Open it flat and it can storage your tablet. Airlines have become very thoughtful this days when designing their amenity kits. It has to be functional, otherwise people won't keep and use them. Etihad Airways has always been very meticulous in this aspect.
There will be a second phase where new kits in burgundy for ladies and black for men will be introduced.
Take a look at Etihad Airways' First Class amenity kit in 2013 that featured France's La Prairie products. The men's amenity kit also doubles up as a kit for you to store your cuffs and rings while the women's kit can also be used as a clutch bag featuring Swarovski Elements. The new kits launched in 2014 were more practical bearing patterns of Sadou weave designs traditionally found on blankets, cushions and Bedouin tents. Etihad Airways chose New York apothecary Le Labo's Bergamote 22 products for its kits as well as amenities in the washrooms of First Class.
In these new kits, Etihad Airways picked Omorovicza's Gold collection products. Anti-inflammatory gold in the luxurious creams, serums, oils and scrubs heal micro-damage and strengthens mature skin, as well as achieving maximum efficacy with pure ingredients and no harmful agents. Each kit contains a lip balm, facial moisturiser with cooling gel-cream that absorbs instantly and provides long-lasting hydration, a lightly scented hand treatment and a refreshing cleansing wipe.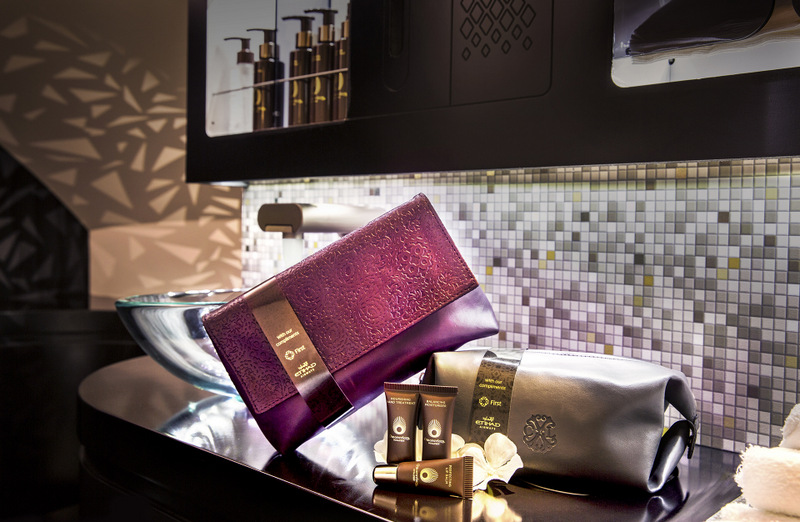 In the First Class washrooms, a Queen of Hungary face mist as well as a face and hand wash and lightly scented hand lotion are also available.
The other items provided in the kit include earplugs; a comb; a care pack of cotton pads, ear buds and an emery board; a dental pack; a sleep pack consisting of socks and eyeshades and a relax pack of pillow mist and pulse point oil. The men's kit also comes with a shaving kit.