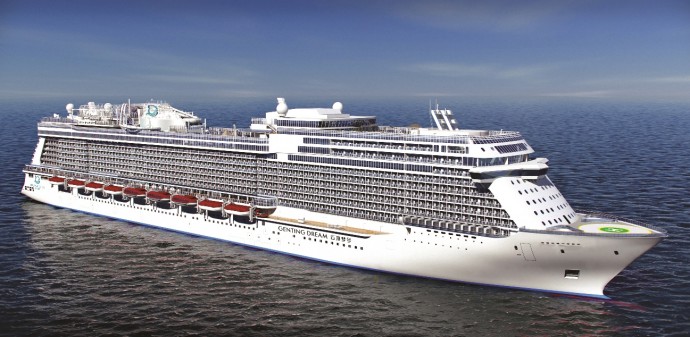 Genting Hong Kong launches Dream Cruises with the building and delivery of two new ships that will cater to Asia's premium sector. Dream Cruises' first ship Genting Dream will debut in November 2016 with its sister ship World Dream sailing in November 2017.
Genting Dream will have triple home ports in Guangzhou (Nansha Port), Hong Kong and Sanya when it launches. It will serve residents of the Pearl Delta and Hainan as well as domestic and international guests flying into the airports of Guangzhou, Shenzhen, Zhuhai, Macau, Hong Kong and Sanya.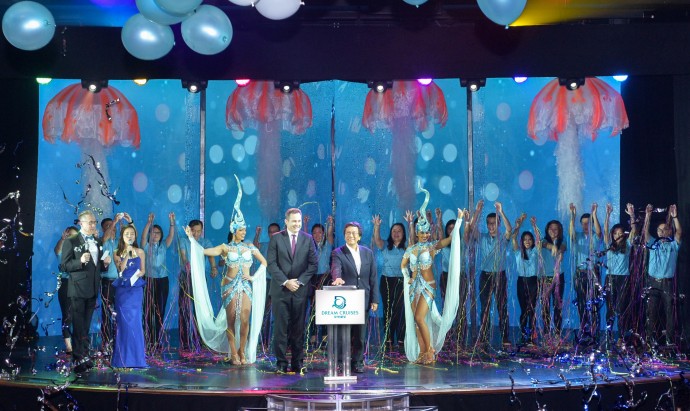 The launch of Dream Cruises completes the company's mission of having a brand for each of the three major cruise market segments. Crystal Cruises for the luxury segment, Dream Cruises for the premium segment and Star Cruises for the contemporary segment.
Genting Dream will carry 3,400 guests and 2,000 crewmembers. The 150,000 tonne vessel offers the largest guest space ratio of 45 tons per guest as well as the highest crew-to-guest ration at 1.7 of any Asia Pacific ship.
Made in Germany, the ship will be the most spacious large cruise ship in Asia Pacific. Two exclusive floor of "Dream Suites" feature rooms 32 to 183 sqm as well as European butler service and special privileges.
70% of Genting's Dream staterooms offer private balconies while more than 100 connecting rooms are available for larger extended families.
There will be 35 restaurants and bars on board. Dining experiences from regional cuisines of China as well as Japanese, South East Asian, Italian and other cuisines will be available on board. Other recreation and enrichment activities include a variety of pools, six water slides, a 610-metre wrap around promenade, play rooms, a rope climbing course, a bowling alley, mahjong and card rooms, and duty free shopping. There will also be Asian and Western spas, a beauty salon, barber shop and health club.
Itineraries from Guangzhou will offer a year-round two-night weekend cruise departing Fridays calling at Hong Kong as well as a five-night weekday cruise on Sundays calling at Halong Bay, Danang and Sanya.
The Hong Kong homeport will offer a seven-night itinerary calling at Guangzhou, Halong Bay, Danang, Sanya and either Shenzhen or Zhuhai using Nansha Port.
The Sanya home part will also feature a seven-night itinerary calling at Guangzhou, Hong Kong, Shenzhen or Zhuhai using Nansha Port, Halong Bay and Danang.