The Hilton Tokyo is conveniently located in Shinjuku offering luxurious accommodation and excellent dining choices within the five-star property. Hilton Tokyo is near many attractions within 1.2 km which makes it a perfect hotel to pick. They including the Shinjuku Central Park, Studio Alta, or the Tokyo Opera City Concert Hall. Shopping malls such as Shinjuku Isetan, Takashimaya Times Square, or the Isetan Department Store are also located nearby. It is 200m away from Nishi-Shinjuku Metro Station or Tochomae Metro Station so you can get around easily.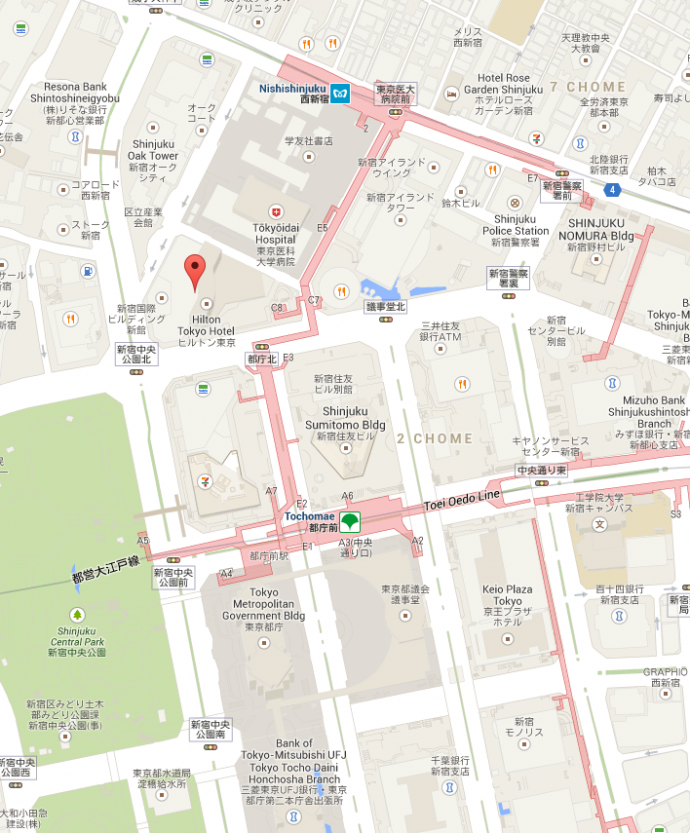 Getting from the airport to the hotel is easy. If you are flying in from Narita International Airport, hop onto the Airport Limousine Bus and it sends you directly to the door step of the hotel. Another alternative is the Narita Express (train) that gets you to Shinjuku Station within around 1 hour 15 minutes. From Shinjuku station, take the Hilton Tokyo's Shuttle bus which departs hourly from 8am till 9.30pm.
The well appointed rooms are spacious and the folks at Hilton have definitely looked into every detail a guest would need. In the colder seasons, the humidifier which is available on request keeps your skin sufficiently moist. Hilton offers U.S. skincare products from Peter Thomas Roth, a personal favourite.
If you are a tech junkie like me, then you will probably carry along your electrical chargers for your smartphone, possibly a tablet and your camera. Hilton Tokyo has thoughtfully included a few electrical sockets that can accommodate appliances from any country.
Enjoy a warm soak in the bath tubs during the cold wintry months before sinking into the comfortable bed under the thick comforter. Blissful…
Stay in any of the executive rooms and you will get privileged access to the Executive Lounge located on level 37 which offers splendid views of the city. Enjoy cocktails and a selection of cold cuts, cheeses and hot dishes every evening.
Other facilities within the hotel include an indoor pool, sauna, whirlpool and Japanese bath in the 24-hour health club, two rooftop tennis courts and a modern fitness center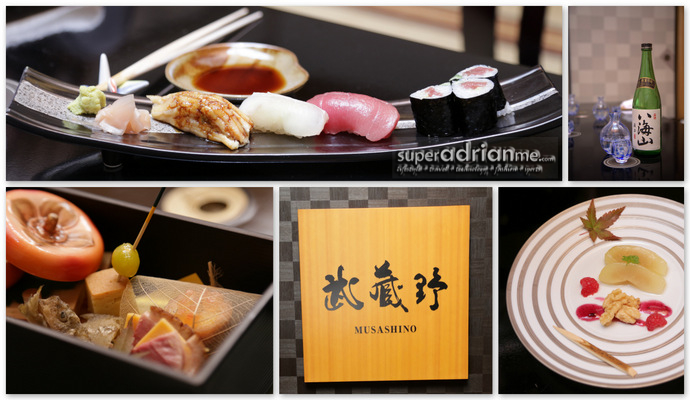 Musashino Restaurant within Hilton Tokyo serves up delicious and beautifully arranged Japanese cuisine. We were treated to the Chef's special Kaiseki which included an assorted seasonal delicacies Sashimi, Prime Japanese sirloin steak with vegetables teppan-yaki; Tempura; Sushi platter of semi fatty tuna, flatfish, sea ell and Tuna and Cucumber roll and a dessert of stewed pear with syrup, walnuts and raspberry. We had our meal paired with a nice bottle of sake.
A perfect choice for a luxe getaway where you can enjoy a fine balance between a relaxing time and gourmandising and shopping in Shinjuku.
Shinjuku offers a plethora of shopping options. We went absolutely crazy in the health and beauty stores with the amazingly packaged items. From ultra spicy eye drops to wake us up to BB creams that are available at cheaper prices in Tokyo, there's definitely something for everyone.
Language still remains a problem in Tokyo unless you are fluent in Japanese, and I mean really fluent.