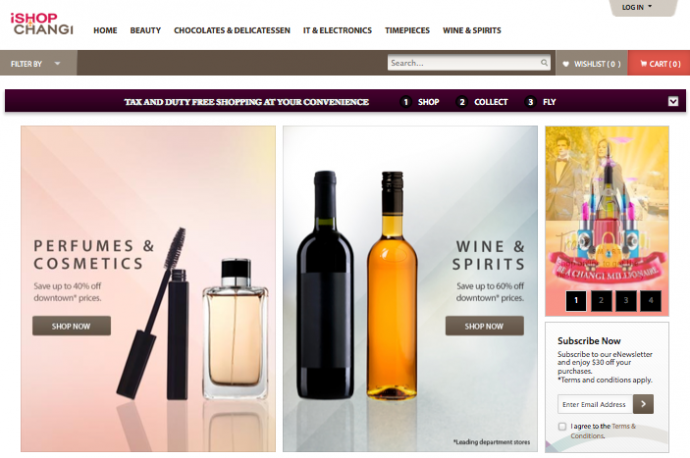 iShopChangi is Changi Airport Group's latest online initiative.  iShopChangi.com is the newest tax and duty free shopping portal that lets you make purchases anywhere as early as two weeks to 24 hours before your trip without having to rush before your flight from Singapore.
Some 1,800 popular duty-free products from a selection of Changi Airport's 350 retail and services stores across Changi Airport's three terminals are made available online.  There are five categories of products to pick from – Beauty, Wine and Spirits, Chocolates and Delicatessen, IT & Electronics as well as Timepieces.
The current alcohol selection available online is close to 50% of what is available in store while around 60% of the store items in the beauty category are currently available online.
iShopChangi aims to be the go-to site for passengers who prefer to plan ahead, are time-strapped or unaware of Changi Airport's offerings.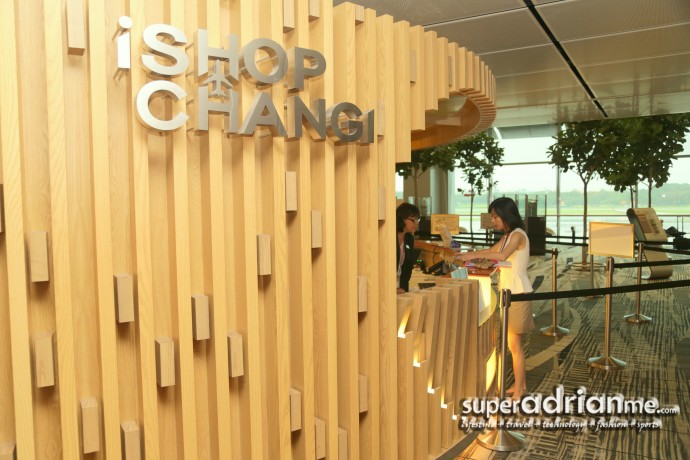 After clicking and picking your items and making payment with your credit card, the items will be ready for collection at the iShopChangi Collection Centre at the Departure Transit Mall in the departure terminal on your way to your flight gate.
The iShopChangi Collection Centre is open daily from 5am to midnight. A centralised process allows you to purchase items from multiple retailers across different terminals and you can collect them at a single stop.
We had the chance to check out the merchandise online. If you are purchasing duty free alcohol, not the entire range is available online. You would still have to pop by the store if you wish to pick out some of your favourite brands of alcohol that are not listed in the site. Duty free tobacco is also not available online as per Health Promotion Board's regulations against selling tobacco online here in Singapore.