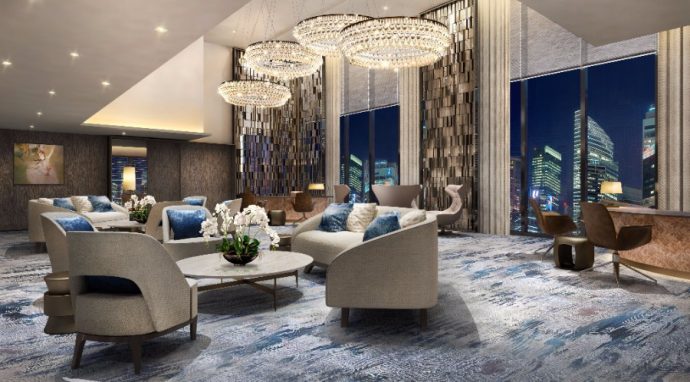 Oakwood Premier OUE Singapore, a second Oakwood Service Residence is slated to open in Singapore in 2017 after a recent announcement of the opening of Oakwood Studios Singapore in December 2016 in Orchard.
Today OUE Limited signed a management agreement with Oakwood Asia Pacific Ltd for Oakwood to manage the new Oakwood Premier OUE Singapore at OUE Downtown at the heart of Singapore's commercial district. OUE Downtown will be a new work-play-live destination when it opens offering serviced residences, retail and office amenities in the Central Business District.
There will be 268 serviced residences, blending urban style with nature-inspired elements. Facilities and services managed by Oakwood here will include private dining, a swimming pool, a fitness centre, daily housekeeping, a concierge and more. There will also be retail for groceries and other shopping needs.
This will be Oakwood's flagship product in its portfolio of serviced apartments. In 2016, Oakwood has added 26% to its existing portfolio of Oakwood Asia Pacific.