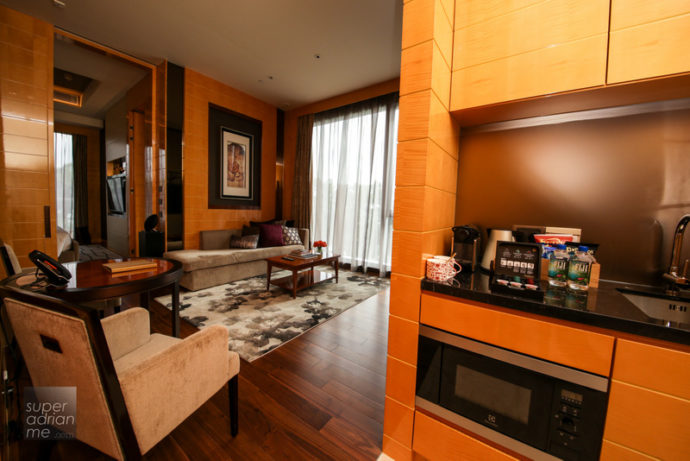 The Olympian Hong Kong Hotel in West Kowloon, Hong Kong recently opened in March 2016 offering only 32 luxuriously spacious rooms.  There are only three room types in this upscale boutique hotel. The Deluxe Olympian Room is the entry level room and it already measures 43 sqm which is spacious in Hong Kong's accommodation standards. The middle tier is the Grand Harbour View Room. And the highest room category is the 75 sqm Olympian Suite.
The rooms here give you a contemporary homely feel with hardwood furnishing, art and floral displays with a sense of sophistication. You almost feel like you never left home. All the 32 rooms are housed on level one of a residential complex and feature 3.3 metre high ceiling with floor-to-ceiling windows.
The Olympian Hong is located in Kowloon's 'Golden City' and close to Olympic Station and Olympian City. It is minutes from the business hub of Tsim Sha Tsui.
If you are coming from the airport, you can take the Airport Express to Kowloon Station and then cab to the hotel. Getting to the hotel by Taxi is easier if you tell the cab driver that you are headed to 1 Silver Sea condominium. Since the rooms are housed in a high-rise residential area, even the locals are not aware of the hotel. In fact, the neighbourhood is so nondescript, no one would have expected any hotel rooms in here.
The Olympian Suite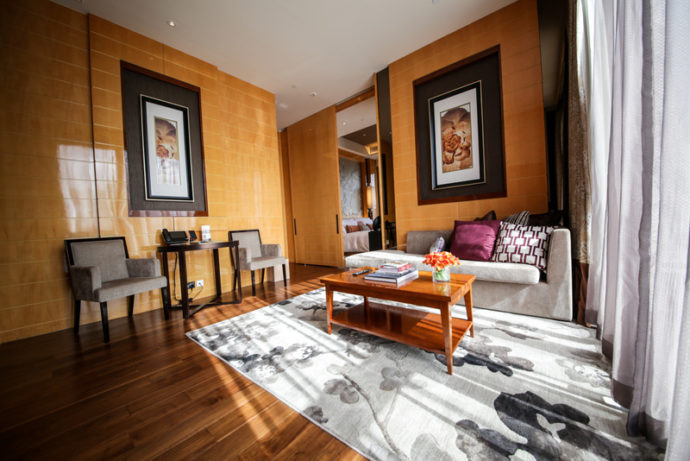 The Olympian Suite is perfect for the discerning traveller. With a large spacious living room and bedroom, the suite makes the perfect home away from home for those who are used to big spaces. You are after all away on vacation or for work. Why coup up in a small room when you can enjoy the luxury of space here.
Enjoy entertainment on the large 55″ LED television screen with interactive IPTV in the living room, indulge in some quiet reading or simply sip coffee or tea from the coffee and tea making facilities provided. A bluetooth speaker is also provided so you can enjoy your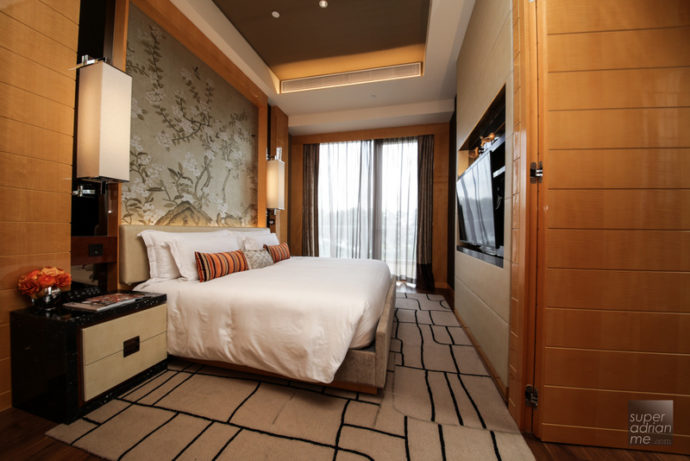 The bedroom features a very comfortable king-sized bed making it a chore getting out of bed every morning.
There is another television screen in the room so you can watch a different programme while your travel partner catches up on a different one in the living room.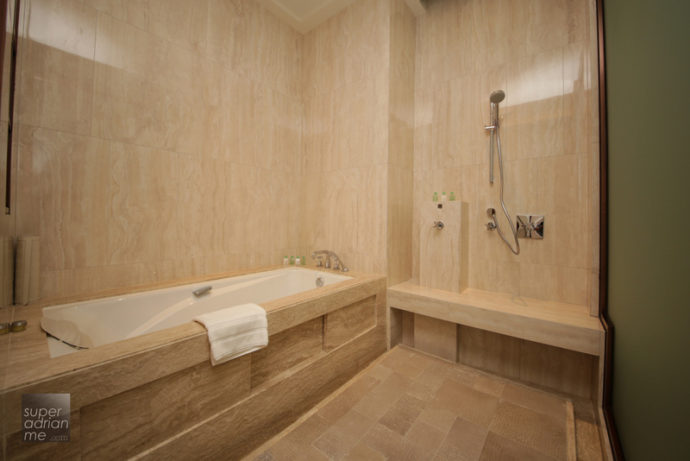 The bathrooms at The Olympian are so huge they are unreal. Three metre high rain showers simulate real rain dropping on your skin for a full rain shower effect. Another feature that is not very common in my travel experiences.
The bathtub comes with a one time use supply of bath salts. Guests at the Olympian Suites are pampered with Bulgari toiletries which differs from the other room categories which offer Acca Kappa bathroom amenities.
The Olympian Grand Harbour View Room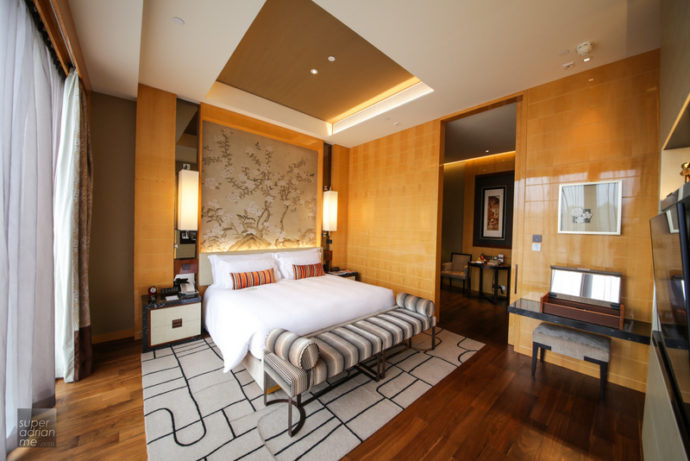 I stayed in the Grand Harbour View room during my trip to Hong Kong end May this year. It was luxurious and spacious especially since I was travelling alone. In fact the room is probably big enough for two adults and two young children.
Step into the room and on the immediate right was a small walk-in kitchenette which is well equipped with a mid sized refrigerator so you can store your own groceries and essentials, a microwave oven, coffee machine and kettle with a variety of teas and coffee.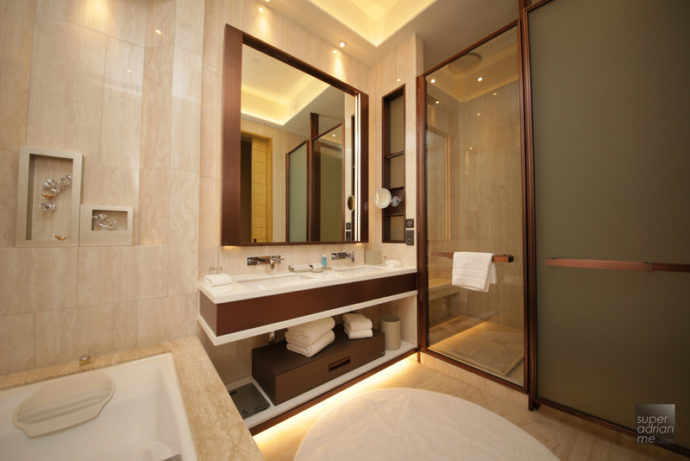 The huge bathroom houses a large comfortable bath tub while the separate shower room also features a rain shower which offers the full effect with a seating area within. Two basins are fitted in the bathroom so you and your partner can wash up at the same time.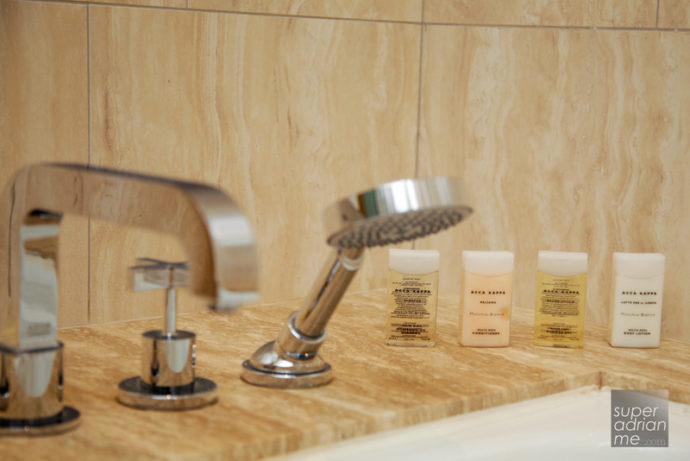 Acca Kappa bath and body amenities are provided. A set each for the bath tub and shower room. I particularly like the Acca Kappa amenities because the fragrance is not too over powering.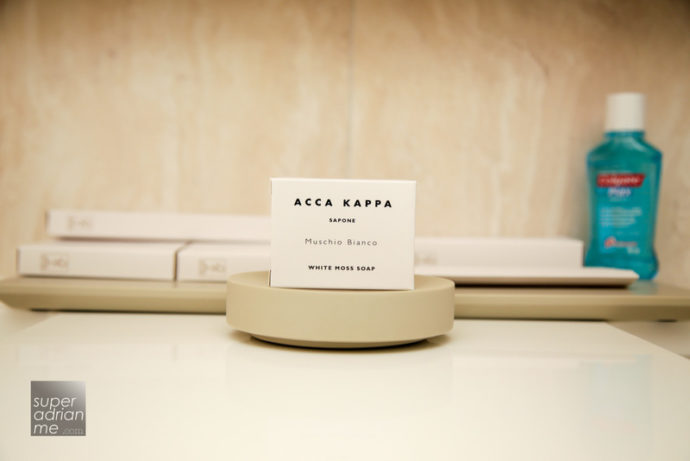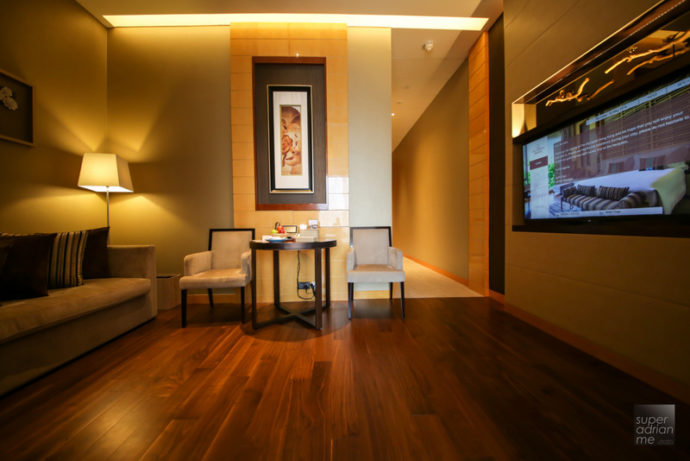 After entering the room and walking past the kitchenette and bathroom, you step into a living room furnished with a very comfortable sofa seat with a desk on the side. Here, you can relax and watch television, read a book or simply get some work done.
Soft cushions and the sofa in the living room is definitely the place to relax and catch some television or just to have a night of chats and catching up with friends and family. The living room is dimly lit creating a relaxing room that simulates that of a home.
All rooms come with a Handy smart phone that you can bring along with you when you head out. It lets you make complimentary local calls and VOIP international calls to a couple of countries including Singapore. You can also use the Handy Phone as a Data tethering device so you can access your Whatsapp or social media accounts on The Handy Phone is a common feature in Hong Kong hotels. Makes me wonder why few hotels in Singapore including Ibis Bencoolen and Oasia Downtown Hotel or hotels around the world offer this value added service.
Hidden behind wooden panels are power sockets for you to juice up your electronic gadgets. There are four plugs and a HDMI socket so you can project your work or movies from your laptop to the television.
It is a pity that access to the common balcony from the bedroom has been restricted.
The Olympian Hong Kong Facilities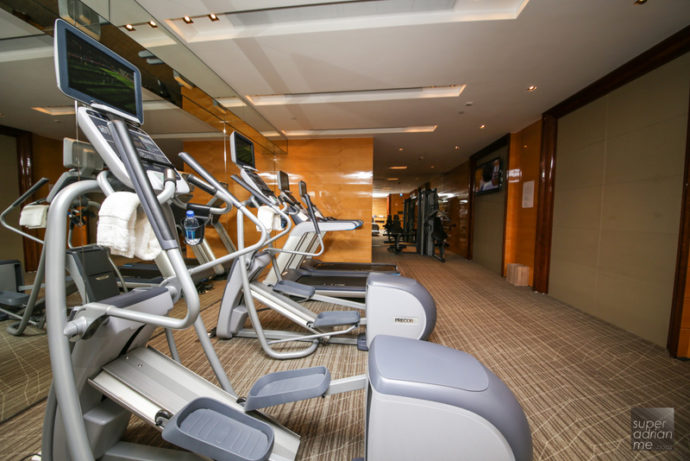 There are other facilities for hotel guests including an executive lounge that offers breakfast as well as coffee, tea and soft drinks throughout the day, a 24-hour fitness centre and a self-service coin-operated laundry room. There are also sofa and a seating area between the check in desk and the rooms.
The Executive Lounge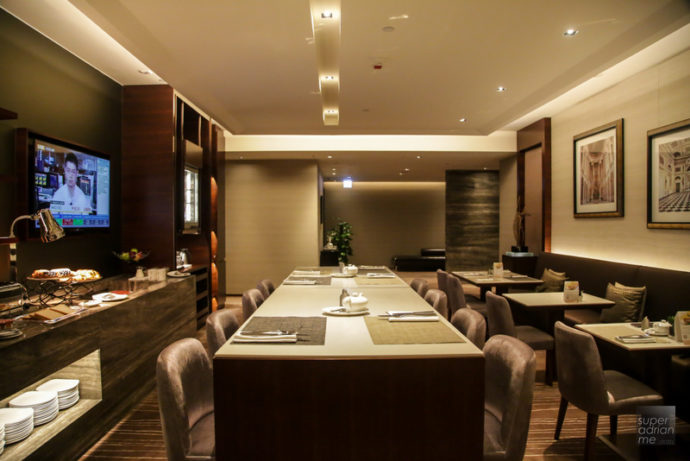 Having your own private exclusive lounge where you can dine, work or relax with other hotel guests may take away the monotony from being alone or with your travel partner. And because there are only 32 rooms, there are not too many hotel guests overcrowding the lounge.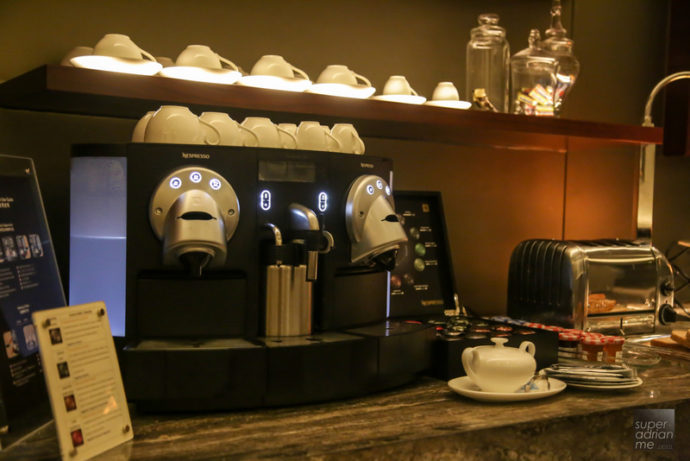 Nespresso coffee is offered in the lounge so you won't get bad coffee here.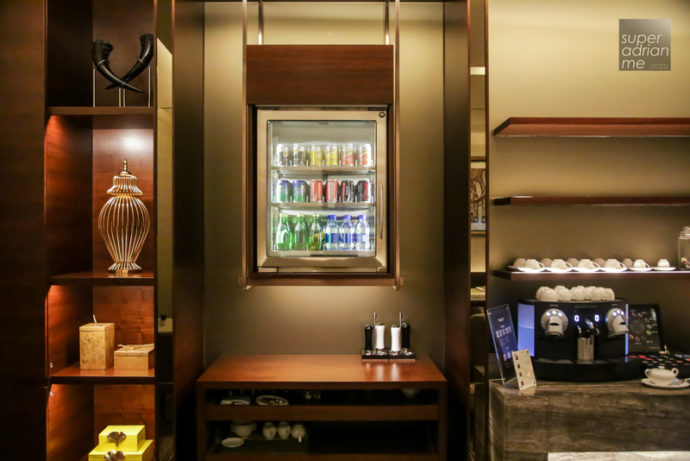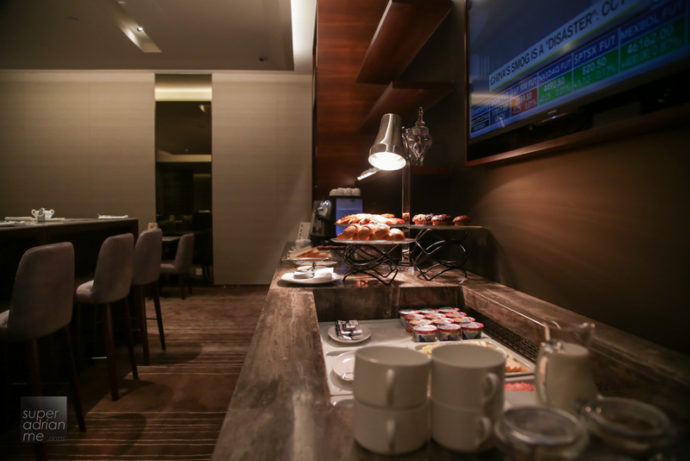 A substantial breakfast spread including breads, buns and pastries and yogurt are provided to complement a menu of a la carte dishes.
The Olympian Hong Kong is located at 18 Hoi Fai Road, West Kowloon, Hong Kong.