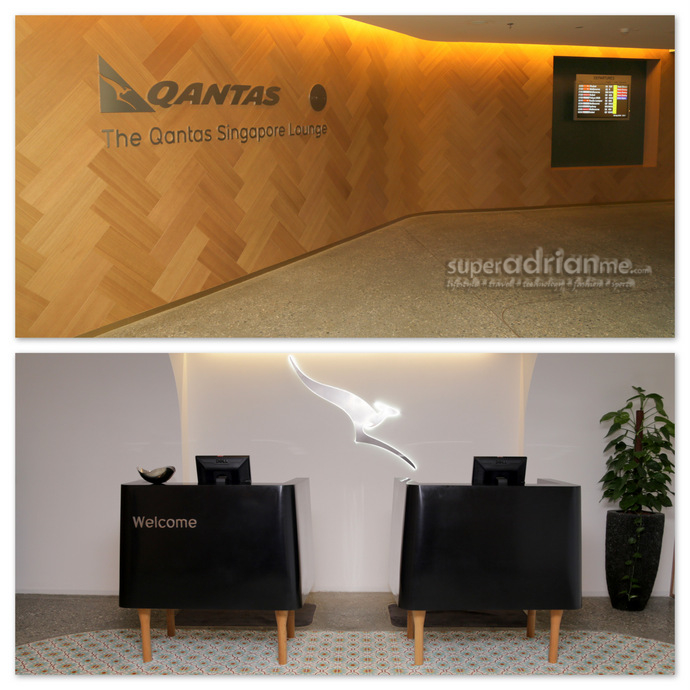 The next time you fly Business Class on Qantas from Singapore Changi International Airport, head to the airport earlier and check out the Qantas Singapore Lounge. The lounge is open to Platinum One, Platinum and Gold Frequent Flyers, Qantas Club members and eligible oneworld customers.
Opened 11 April this year, the lounge offers spacious interiors with a Singaporean feel. Tiles at the entrance reflect the Peranakan culture and the food court-style dining area is classy. With 80-inch flat-screen televisions, fast and free Wi-Fi access and powerpoints and USB ports readily available throughout the lounge, you will enjoy the creature comforts of home while waiting for your flight.
The lounge can accommodate 460 people offering a relaxed environment where you could just sit and catch up with your reading over a nice hot cup of coffee, or enjoy restaurant-quality meals before your flight.
Enjoy a Hot Shower with Aurora Spa Rituals
Enjoy a refreshing shower in one of the 20 shower rooms before a meal. Using spa strength, botanically active products from Aurora Spa Rituals in the shower rooms, the toiletries range inspires the everyday ritual of taking time to relax and unwind. There are three showers with complimentary Payot Skincare products and DIY manicure kits reserved for members of Qantas Chairman's Lounge.
Dining at The Singapore Qantas Lounge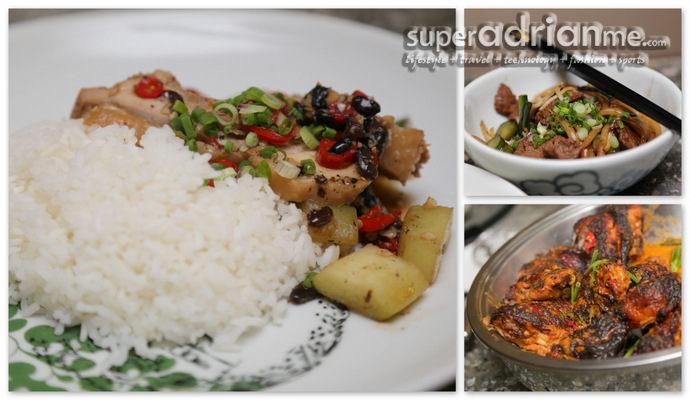 Meals at the Singapore Qantas Lounge are prepared under Neil Perry's Rockpool food philosophy and Spice Temple-inspired dishes. Neil Perry has been Qantas' consultant for over 16 years and the Rockpool relationship was first developed for its First Class in 1996. Food is actually cooked and blanched in First Class.
The food selection is available at the live cooking station or at the self-service buffet counters that offer deliciously prepared food with a local or international flavour. You can sit by the live station where the mains are prepared fresh for your consumption if you are travelling alone or at the communal tables which are inspired by the hawker centres you find here in Singapore.
For the red-eye flights, you can enjoy your meal at the lounge and go straight to sleep when you board the plane. This International Business Sleep Service lets you get the most sleep time on board after you change into the comfortable Sleeper Suits provided only on overnight flights. The flat bed seats get converted into a bed when you add on the seat layer, pillows and a duvet.
Quench your Thirst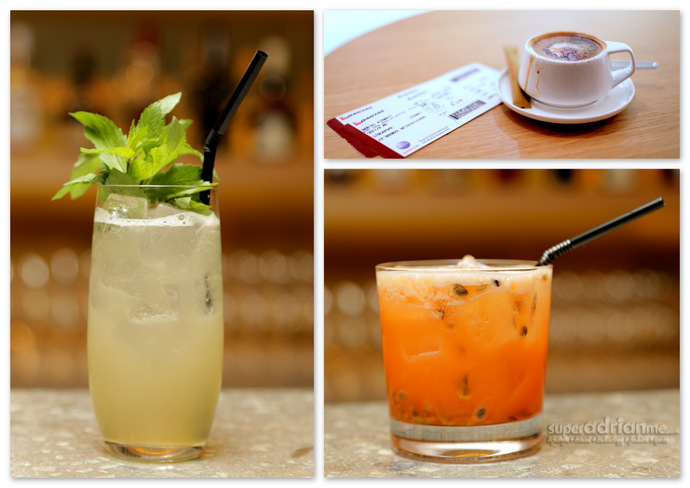 For the coffee connoisseurs, the baristas are ever ready to offer your a freshly brewed cup of coffee. Or if you prefer, the bar staff can make you some cocktails.
UPDATE: We flew in June 2016 on from Singapore to Sydney onboard Qantas' business class while experiencing the Qantas Singapore Lounge. Also check out the latest International Business Class amenity kits launched in May 2017. Watch our video below.