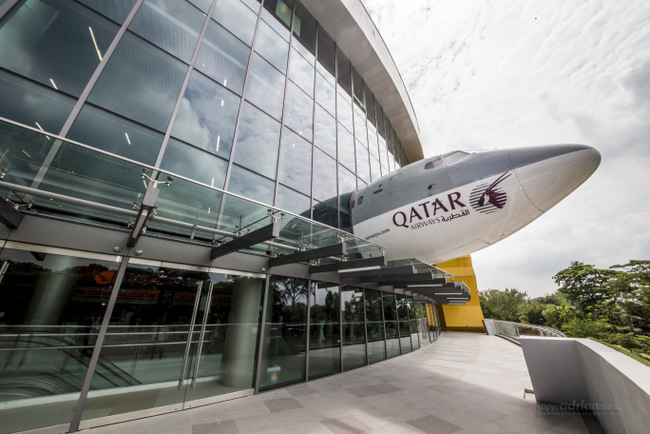 Qatar Airways today unveiled its decommissioned Boeing 737 aircraft in KidZania Singapore's Palawan Kidz City at Palawan Beach in Sentosa, Singapore. The aircraft body with wings and engines intact are inside the building with the cockpit sticking out of the facade of the building. A first for any Kidz City around the world.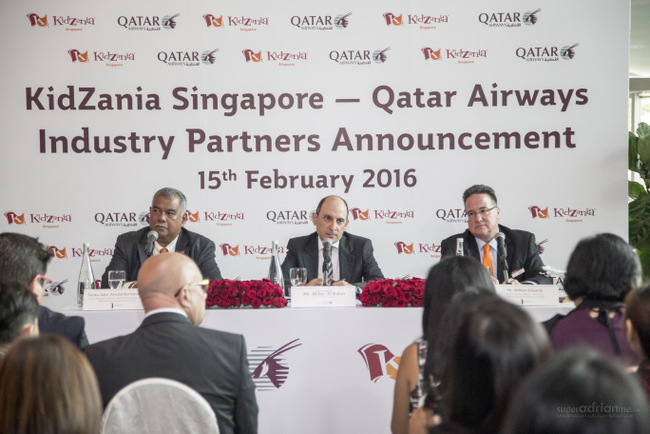 Qatar Airways Group Chief Executive, His Excellency Mr. Akbar Al Baker, Tunku Dato' Ahmad Burhanuddin, Group Managing Director and Chief Executive Officer of Themed Attractions Resorts & Hotels, Mr. William Edwards, Chief Executive Officer, Attractions – Themed Attractions Resorts and Hotels and Mr. Quek Swee Kuan, Chief Executive Officer of Sentosa Development Corporation were present this morning at the unveiling of the aircraft.
Mr. Akbar Al Baker is in Singapore for the Singapore Airshow 2016 where three aircraft from his fleet – A350XWB, A380 and Gulfstream G650 will be on static display.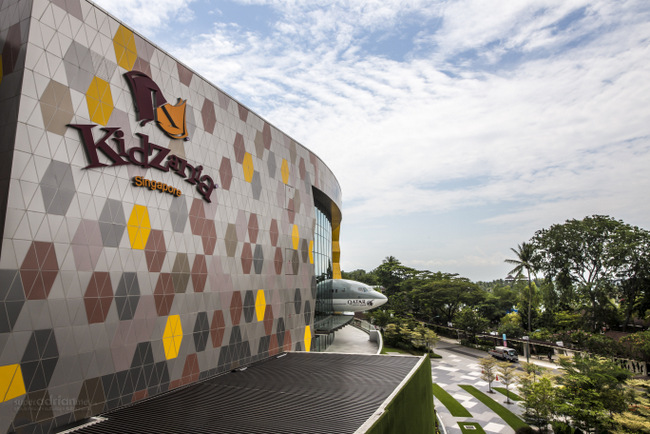 KidZania Singapore is scheduled to open in April this year after delayed opening scheduled for end last year. The edutainment theme park will offer children aged four and above realistic role-play through learning experiences from a range of role playing activities here.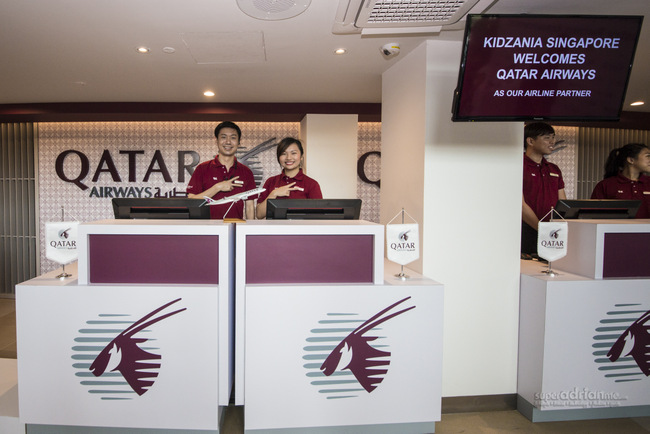 Qatar Airways' partnership in the edutainment centre includes branding at the ticketing counters which resembles a check-in counter in the airport with personnel dressed in Qatar Airways uniforms. Upon arrival at KidZania, kids will have to check-in at the KidZania airport and pass through immigration into the KidZania city.
Qatar Airways is also the airline partner for KidZania Kuwait.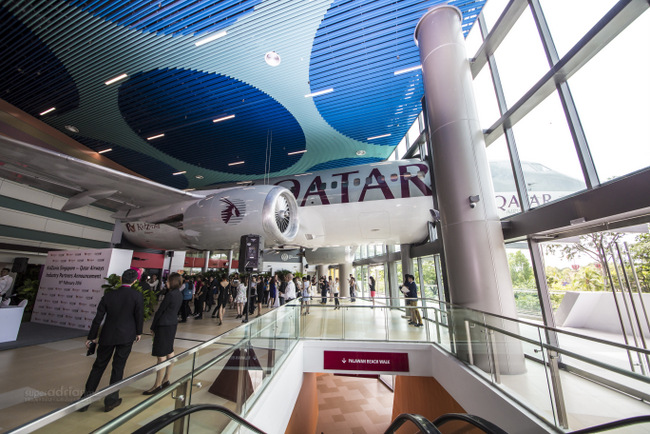 An Aviation Academy is one of the attractions here offering aspiring pilots the experience of flying two of Qatar Airways' flagship aircraft – Boeing's 787 Dreamliner and the Airbus A380. Simulators designed to demonstrate taking off and landing at Hamad International Airport in Doha and Singapore Changi Airport are located within the aircraft.
Kids will also get the opportunity to role-play as Qatar Airways cabin crew members. They will learn about safety and comfort of their customers on board. Parents will be able to join in the fun as they role-play as passengers receiving the inflight hospitality from their young ones.
The closest KidZania city from Singapore is in Kuala Lumpur, Jakarta and Bangkok. KidZania announced its first six partners for its Singapore attraction in 2013. They include Canon, Yakult, Discovery Networks Asia Pacific, Soup Spoon and Killiney Kopi Tiam. Maybank was brought in as the bank partner who will be running kidZos, the official currency in KidZania Singapore. Kids can earn more kidZos when they take on more jobs in KidZania. kidzos are recognised in any KidZania city around the world including Bangkok, Cairo, Cuicuilco in Mexico City, Dubai, Istanbul, Jakarta, Koshien (Osaka), Kuala Lumpur, Kuwait, Lisbon, Monterrey in Mexico, Mumbai, Santa Fe, Mexico City, Santiago, Seoul and Tokyo.