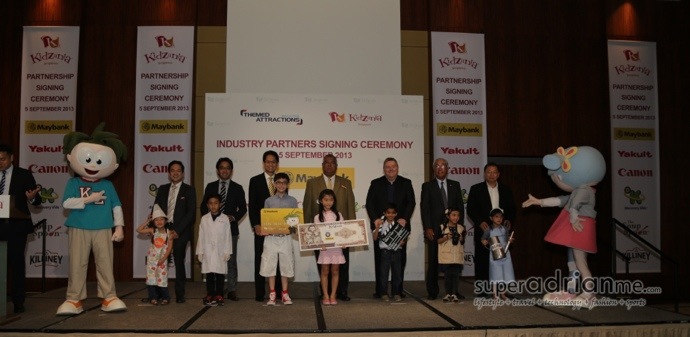 KidZania has opened in Kuala Lumpur 28 February 2012 and in Bangkok in March this year. With 11 existing locations, KidZania is scheduled to open a 7,600 square metre facility in Palawan in Sentosa in early 2015. Originally started in Mexico City, the edutainment theme park offers role-playing with real life experiences in a kid-sized city that emulates a real city.
KidZania has featured real-world establishments such as bank, university, fire station, radio station, airline, fast food restaurant and career choices such as pilot, surgeon or fashion designer to help children develop real life skills.
Themed Atractions Malaysia currently manages the KidZania in Kuala Lumpur as well as developing the Singapore theme park. It announced its first six partners today including Maybank, Discovery Networks Asia-Pacific, Yakult, Canon, The Soup Spoon and Killiney 'Kopitiam'.
Themed Attractions Malaysia expects some 30 partners when they open next year. Expected visitor traffic will be 60% local and 40% foreigners. Sentosa Development Corporatiom expects half a million visitors to the island next year. Island visitorship in financial year 2013 is 20.5 million.
KidZania Singapore will offer the same experience to educate, empower and inspire 4 to 14 year olds through real world scenarios albeit scaled to a child's size.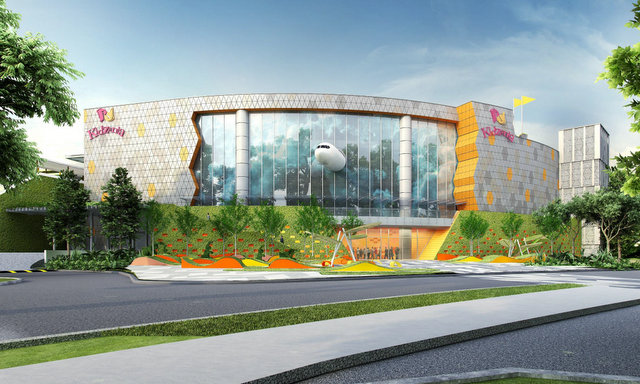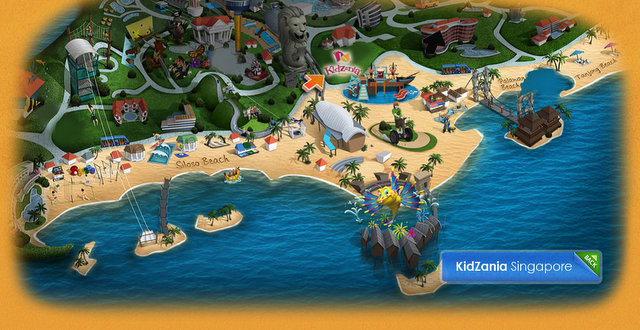 KidZania Singapore's First Six Partners
KidZania Singapore will have Maybank as the Bank within the kid's city providing ATMs, kidZos, the local currency, debit card and bank account. Maybank's current kids' initiatives include a kids banking account "Young Stars" as well as partnerships with Universal Studios and Legoland. Interesting enough, the bank partner for KidZania Kuala Lumpur is CIMB.
Discovery Networks Asia Pacific will offer kids the opportunity to make their own short films which they can bring back with them.
Yakult will offer kids a scientific laboratory experience where they would be offered hands on in a laboratory-like environment.
Canon will cultivate interest in photography and the arts at KidZania allowing kids to experience being a photographer with a studio, models and photography training. Canon also has an outreach programme "EOS Academy" to primary and secondary schools giving children of all ages the opportunity to touch the cameras and shoot photos. Photography is not just for men and Canon wants to encourage more women and children to take up the hobby of photography.
Two home grown brands The Soup Spoon and Killiney 'Kopitiam' will also partner KidZania Singapore.