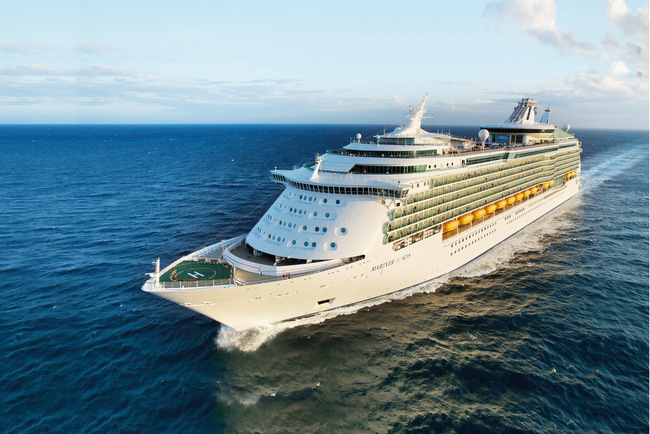 Royal Caribbean is offering 88 people born in the year of the Monkey in the Chinese zodiac a free cruise ahead of Chinese New Year. #88RoyalMonkeys competition is launched today at www.facebook.com/RoyalCaribbeanAsia.
These 88 lucky 'monkeys' will experience a 7 night Thailand and Vietnam Cruise to Laem Chabang (Bangkok) and Ho Chi Minh City (Phu My) with a friend on board the Mariner of the Seas on 29 January 2016.
The Mariner of the Seas features a Royal Promenade, ice skating rink, rock-climbing wall, full-sized sports court, outdoor movie screen, DreamWorks Entertainment and more.
Chinese New Year Cruises
This year the Royal Caribbean International will offer two Chinese New Year cruises on 5 and 9 February on board Mariner of the Seas. Enjoy festive activities and offerings such as the Sumptuous Special New Year Reunion Menu, God of Fortune appearance and Chinese New Year special shows. Soak in the spirit of the year of the Monkey as the ship will be decked out with festive decorations.
The four night Isles of Southeast Asia cruise departs on 5 February 2016 with calls at Kuala Lumpur's Port Klang and Phuket where you will be part of the region's largest Chinese New Year countdown party at sea. Some of the activities onboard this cruise includes a Family Open Deck carnival, countdown and balloon drop, God of Fortune appearance, Hong Baos will be distributed in the theatre. Dreamworks Penguins will also be making their appearance.
The five night Spice of Southeast Asia cruise departs on 9 February 2016 with calls at Kuala Lumpur, Penang and Phuket. Guests onboard this cruise get to enjoy the holiday welcome aboard WOW entertainment showcase, a family open deck carnival. Families can join in the holiday origami class, card making workshop and movie nights.