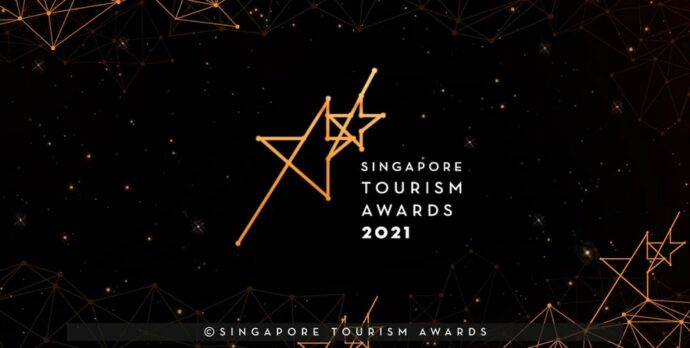 The Singapore Tourism Awards 2021 has recognised 34 individuals and organisations out of 77 shortlisted this evening for their achievements in providing innovative and outstanding experiences and services, especially in the midst of the Covid-19 pandemic.
Organised by the Singapore Tourism Board, the Singapore Tourism Awards is Singapore's most prestigious awards for the tourism sector and brings together the industry's best in delivering exceptional experiences and achieving enterprise excellence. This year's awards recognise and celebrate the extraordinary resilience and dedication shown by Singapore's tourism stakeholders and businesses as they continue to navigate the challenges of the COVID-19 pandemic.
Recipients of Singapore Tourism Award 2021 Special Recognition Awards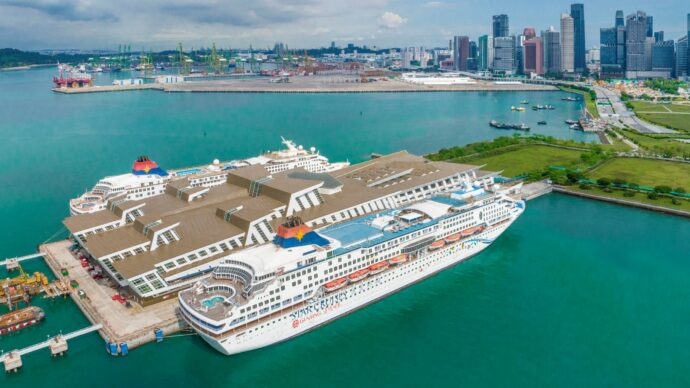 Seven organisations and two individuals were honoured under the Special Recognition category.
| Award | Recipient | Description |
| --- | --- | --- |
| Special Award for Sustainability | Mandai Park Holdings | For many years, Mandai Park Holdings (MPH) has displayed leadership in conservation and sustainability. Through its various entities, the organisation has supported over 50 local and regional conservation projects, contributing to species conservation efforts. MPH has also reduced its carbon footprint by 30 per cent through various initiatives, including sourcing its animal feed from more sustainable sources. Additionally, MPH reused 25 tonnes of horticultural waste in 2020 as part of its waste management efforts. |
| Special Award for Sustainability | Resorts World Sentosa | Resorts World Sentosa excelled in its use of technology for energy and water conservation. Its award-winning District Cooling Plant that supplies chilled water to air conditioning systems across the resort is one of the most energy-efficient district chilled water supply systems in Singapore. The organisation has also adopted a rainwater harvesting system for general landscaping purposes on its premises. Joining in the national effort towards a Zero Waste Nation, Resorts World Sentosa ceased providing single-use plastic straws and sales of single-use plastic water bottles, saving approximately 130 tons of plastic waste annually. |
| Special Award for Most Exemplary Employer | Wildlife Reserves Singapore | Wildlife Reserves Singapore (WRS) formed the Company Training Committee between the unions and the organisation to review and redesign work processes, bridge identified skills and training gaps and refine training initiatives to increase employees' proficiency levels. It also offered extensive support to staff who were affected by Malaysia's Movement Control Order, such as providing temporary shelter and helping them secure Stay-Home Notice (SHN) lodging. WRS was mindful of staff well-being during this pandemic and launched the CARElephant Programme which offers online counselling. A MandaiCares Hardship Fund was also established to help employees facing financial hardship. |
| Special Award for Most Exemplary Employer | Gardens by the Bay | Gardens by the Bay established a Central Pool Scheme to cross-train staff, so they can take on a variety of responsibilities across different departments and adapt to new roles. With Gardens by the Bay moving towards becoming a smart garden, staff are upskilled in new technologies that not only enhance efficiency in operations but also create value-added roles. |
| Special Award for Community Care (Business) | Marina Bay Sands, Resorts World Sentosa | Marina Bay Sands mobilised its workforce and resources to help numerous beneficiaries. For instance, 48 hours after Singapore's Circuit Breaker was announced in April 2020, restaurants across the property rallied together to donate 15,000kg of food and produce to The Food Bank Singapore. The organisation also engaged more than 300 employees to assemble 10,000 care kits for low-income families and migrant workers, which was completed over a 24-hour period. |
| Special Award for Community Care (Business) | Resorts World Sentosa | Resorts World Sentosa involved all of its business units to set up and run Community Care Facilities (CCF) for COVID-19 patients, recruiting more than 2,000 volunteers to ensure smooth operations. More than 34,000 COVID-19 patients benefited from the organisation's successful management of the CCFs. |
| Special Award for Community Care (Business) | SATS-Creuers Cruise Services Pte Ltd (SCCS) & Star Cruises | SCCS and Star Cruises provided temporary accommodation on SuperStar Gemini & SuperStar Aquarius for over 8,000 migrant workers who had recovered from COVID-19. The organisations also went the extra mile to cater to the welfare of the migrant workers, creatively transforming terminal spaces to set up medical facilities and facilitate services such as free haircuts. |
| Award for Community Care (Individuals) | Ian Soh from Mandarin Oriental, Singapore | Ian displayed strong leadership when implementing Standard Operating Procedures at the designated CCF managed by Mandarin Oriental, Singapore. He ensured all members were trained and familiarised with the procedures, which enabled the smooth operation of the CCF. |
| Award for Community Care (Individuals) | Loo Sew Min from Resorts World Sentosa | Sew Min demonstrated a sense of community as a volunteer in the high-risk areas in Resorts World Sentosa's CCFs. These areas housed thousands of COVID-19 patients. With his passion for birds, Sew Min also actively volunteers for events, including conducting virtual sessions at elderly care facilities, schools, and community centres to educate the public on birds. |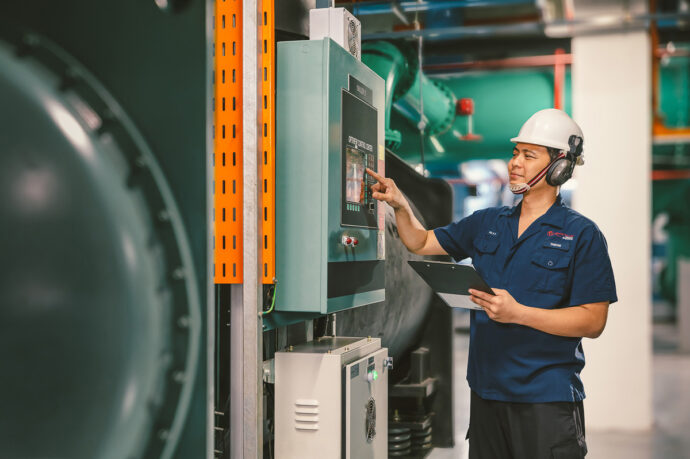 "We are deeply honoured to be recognised for our sustainability journey, and we will continue to pursue best-in-class sustainability practices as Asia's leading leisure and tourism destination. Moving forward, we will focus on driving sustainable tourism, invest in solutions to drive decarbonisation and engage our guests, team members and the wider community through various research, education and outreach programmes to promote environment and biodiversity conservation, and to give back to society. We hope that many others will be similarly inspired to be part of the collective global and national effort to drive sustainability and nurture an environmentally-conscious workforce and community."

Ms Loh Su Kim, Vice President, Sustainability, Resorts World Sentosa



"SATS-Creuers is proud to be a recipient of the Singapore Tourism Awards 2021 in the special recognition category for our project with Star Cruises in 2020 to host over 8,000 recovered migrant workers on the Star Gemini and Star Aquarius! We couldn't have done it without strong support from the Singapore Tourism Board, and our partners: Star Cruises, TS Group, SATS Catering, SATS Security, SATS Airport Services, Raffles Medical Group, and HealthServe. Thank you to everyone who made this a successful project in our fight against the pandemic!"

Lionel Wong, CEO, SATS-Creurs Cruise Services (From LinkedIn)
Recipients of Customer Service Excellence
Customer Service Excellence for Attractions
Calantog Gain Mark Olmedo
Certis Aviation Security
Customer Service Excellence for Hotels
Freida Ng Li Qi
Quincy Hotel, Far East Hospitality

Yong Ching Yi Yvette
The Seacare Hotel, Seacare Co-operative Ltd
Customer Service Excellence for Food & Beverage
Sobresida Gina Lubos
25 Degrees Burgers & Liquor Bar, GCH Pte Ltd
Customer Service Excellence for Retail
Abdul Qadir Bin Minhat
Resorts World Sentosa
Customer Service Excellence for Transport
Gowri D/O Veren
SMRT Trains
Customer Service Excellence for Tourist Guiding
Colin Goh Zhen Yu
Let's Go Tour Singapore

Tan Jun Wei (Jeff)
Monster Day Tours, Woopa Travels
Recipients of Singapore Tourism Awards 2021 Experience Excellence (Leisure)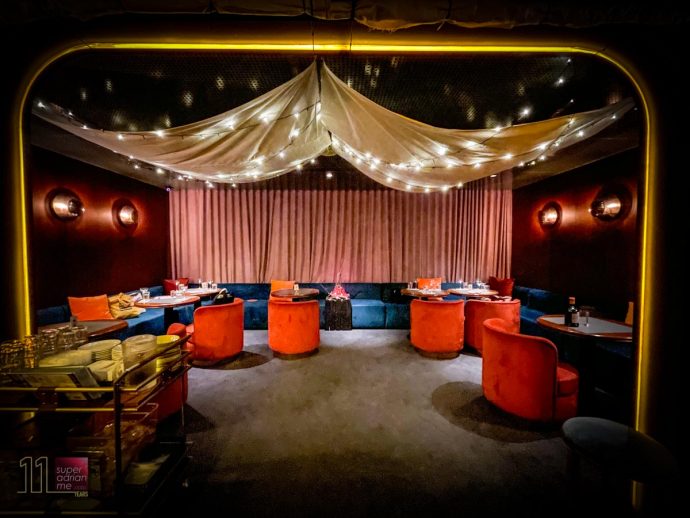 Outstanding Attraction Experience
Kiztopia
Kiztopia Pte Ltd
Outstanding Casual Dining Experience
Jigger & Pony

Slake
Slake Pte Ltd
Outstanding Fine Dining Experience
Zén
Frantzén Group
Outstanding Hotel Experience
Lloyd's Inn Singapore
Lloyd's Inn Singapore

Shangri-La Rasa Sentosa, Singapore
Shangri-La International
Outstanding Shopping Mall Experience
Jewel Changi Airport
Outstanding Tour Experience
牛口水 Murders (Chinatown Murders)
Tribe Pte Ltd

Fascinating World of Aviation PLUS Exclusive Hangar Tour
Xperience DMC Pte Ltd
Outstanding Leisure Event
Standard Chartered Singapore Marathon 2020
IRONMAN Asia Pte Ltd
Recipients of Experience Excellence (MICE)
Outstanding Event Venue Experience
Sands Expo and Convention Centre (Marina Bay Sands)
Outstanding Event Organiser
Milken Institute Asia Center
for Milken Institute Asia Summit 2020

Messe Berlin (Singapore) Pte Ltd
for TravelRevive
Outstanding Business Event
Singapore Airshow 2020
Experia Events Pte Ltd
Recipients of Singapore Tourism Awards 2021 Enterprise Excellence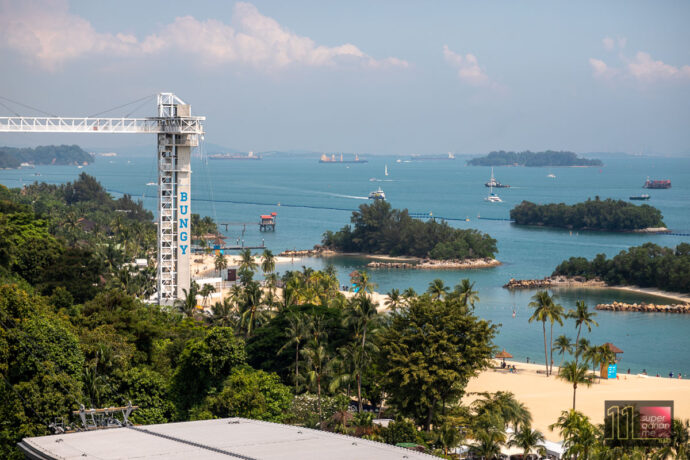 Outstanding Marketing Idea
Virtual Sentosa
Sentosa Development Corporation

No Scream Challenge
Skypark Sentosa by AJ Hackett (Bungy Holdings Singapore Pte Ltd)
Outstanding Business Innovation
Zouk Clarke Quay Pte Ltd