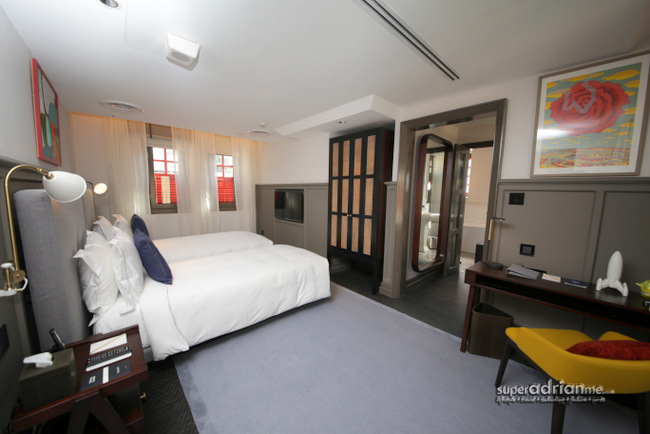 The Club Boutique Hotel at 28 Ann Siang Road has undergone a nine-month extensive refurbishment before recently reopening. This luxury boutique hotel now features newly defined spaces as well as five food and beverage options under one roof. The Club is a brand new hospitality concept managed by the bar and dining chain, Harry's International Pte Ltd.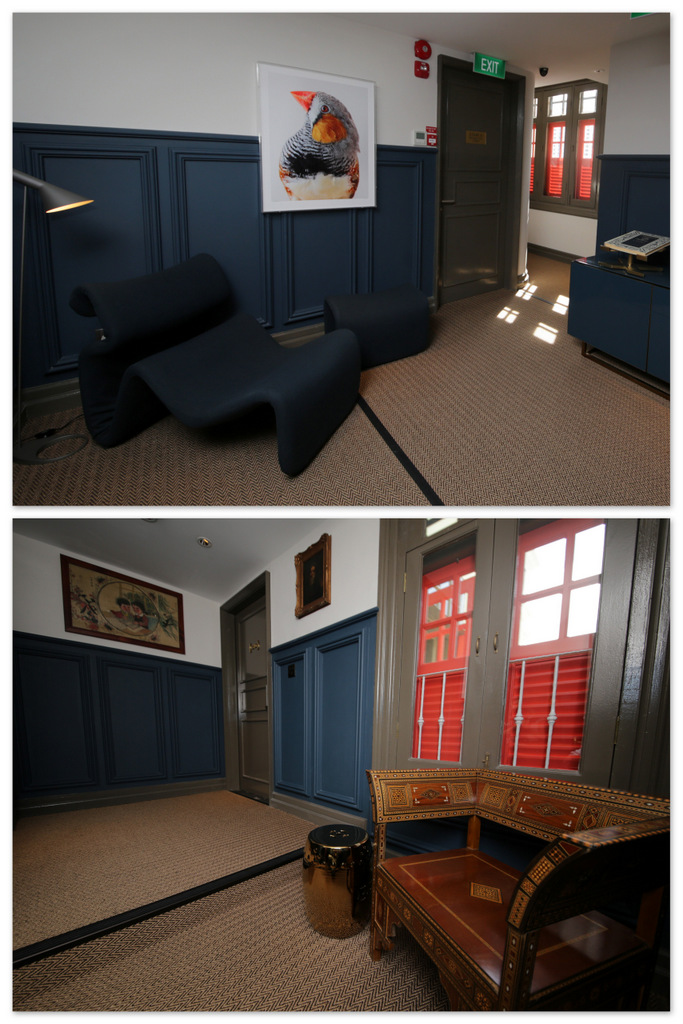 What used to be monochromatic themed is now a home for contrasting colours found in the furniture and artwork here. Modernism juxtapose antiquity here. Even the selection of art here offers here variety so that there will be something for everyone.
The 20 rooms including two suites are housed in a heritage building in an area that used to house exclusive social clubs or the advertising agency Batey's, where the iconic Singapore Girl from Singapore Airlines was born.
The Club Rooms are around 28 sqm while the two club suites are around 41 sqm. The owners of the hotel have managed to use the space efficiently despite having different space configurations for the rooms.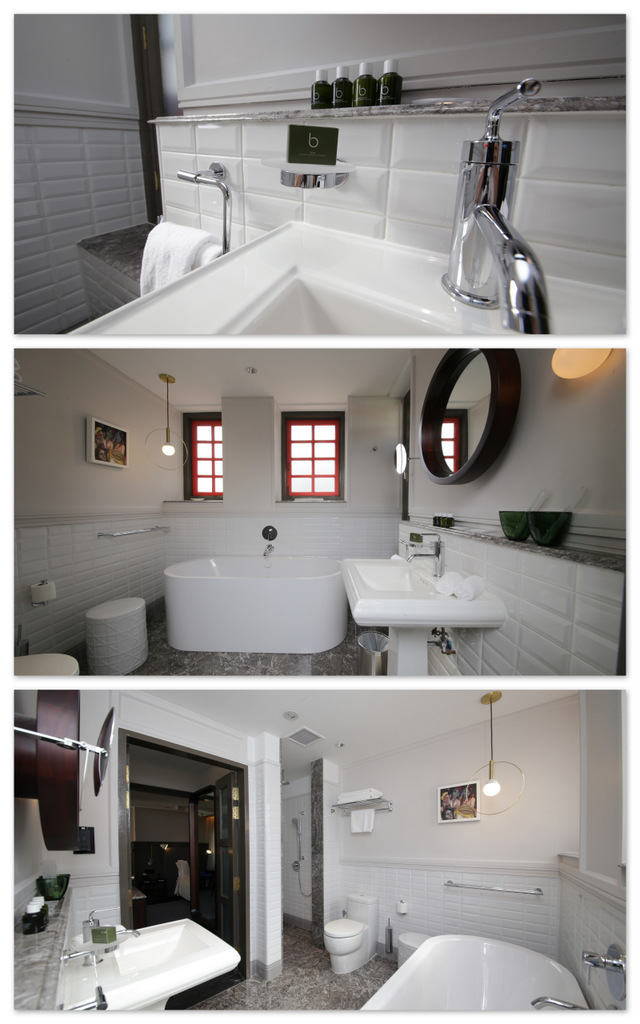 The Club Rooms feature a spacious bath room that come with a bath tub for the necessary soak in Singapore's hot and humid climate. The unisex Bamford Geranium, Lavender and Peppermint bath and body products from London are provided for guests staying here.
The comfortable Hypnos Beds in the rooms have been awarded 'Royal Warrant' from Her Majesty Queen Elizabeth II and and made with intelligent pocket spring technology that minimises pressure points on the body which helps to increase blood circulation and alleviate tension. Down pillows, duvets and featherbeds with exquisite 400 thread count 100% cotton Sateen bedlinens are used.
There is a separate shower room but there isn't a separate toilet area so two people can't use the bath room in private at the same time, unless you don't mind.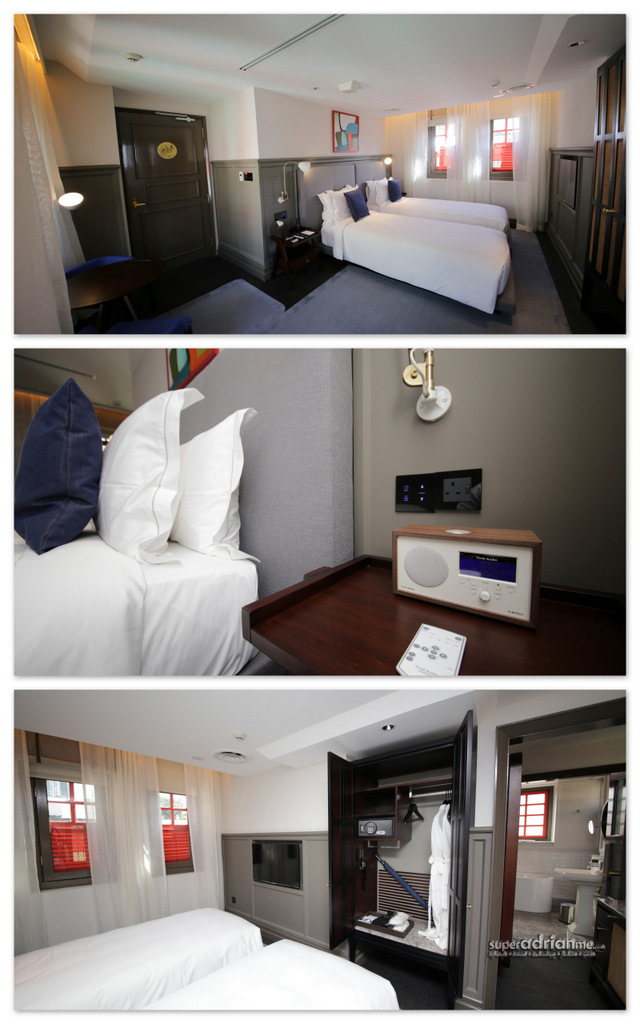 All guests enjoy complimentary wireless network, welcome drink, In-Room Nespresso coffee as well as personalised mobile check in and check out service.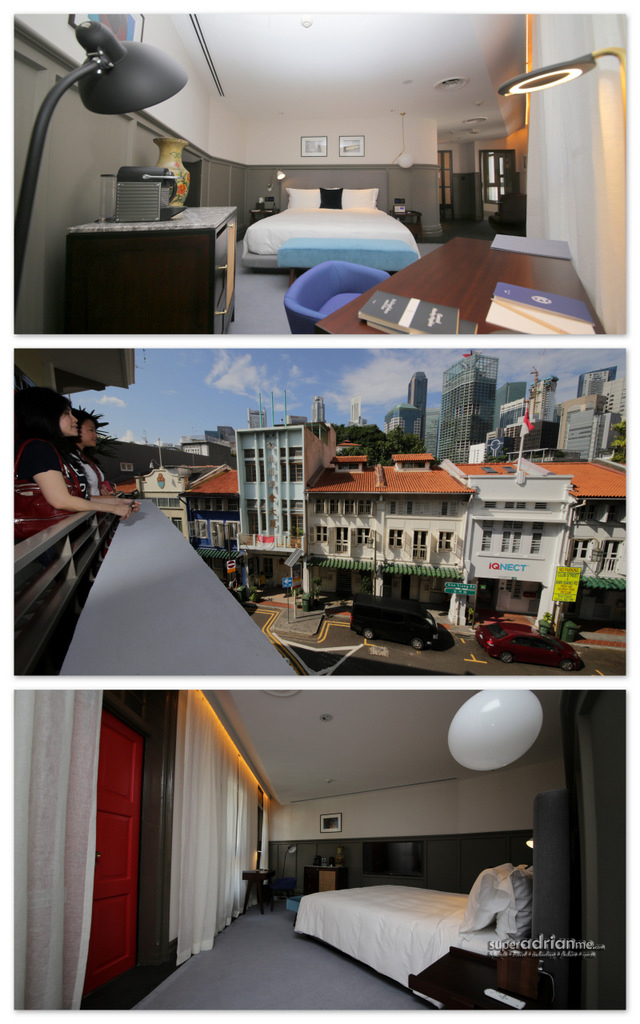 I was blown away in the 41sqm  Club Suite. Spacious and plush, the suite comes with a balcony. Open the red doors and step into the balcony and enjoy the shop house view of Ann Siang Hill. Along Ann Siang Hill there are more food and beverage outlets as well as an Aesop retail store. Walk out of the vicinity, you can also enjoy hawker food at Maxwell Food Centre or Chinatown.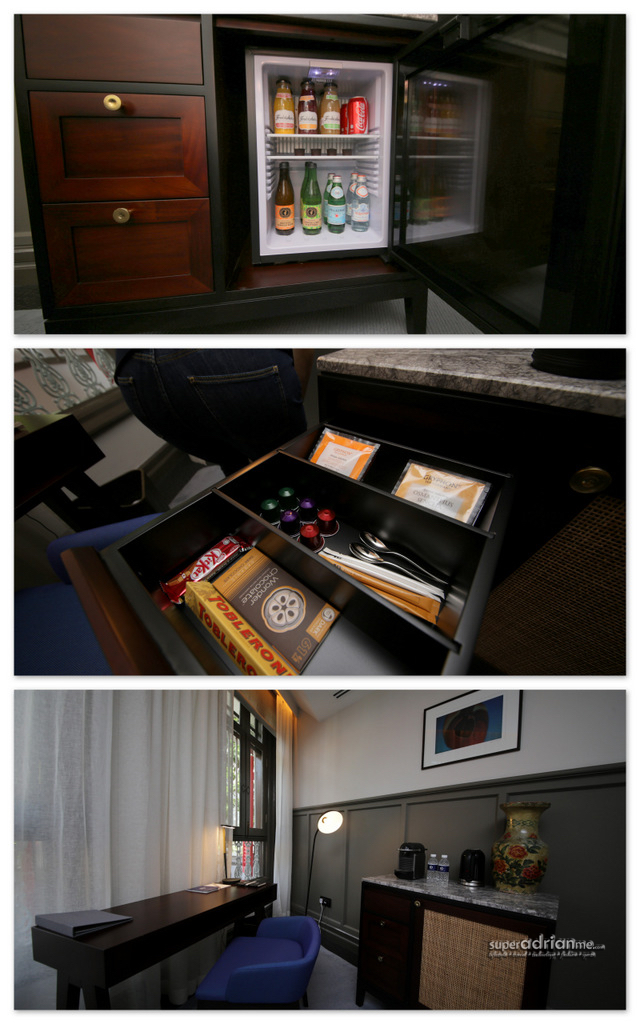 Enjoy the complimentary selection of Gryphon teas and Nespresso Coffee Capsules while you get some work done at the desk.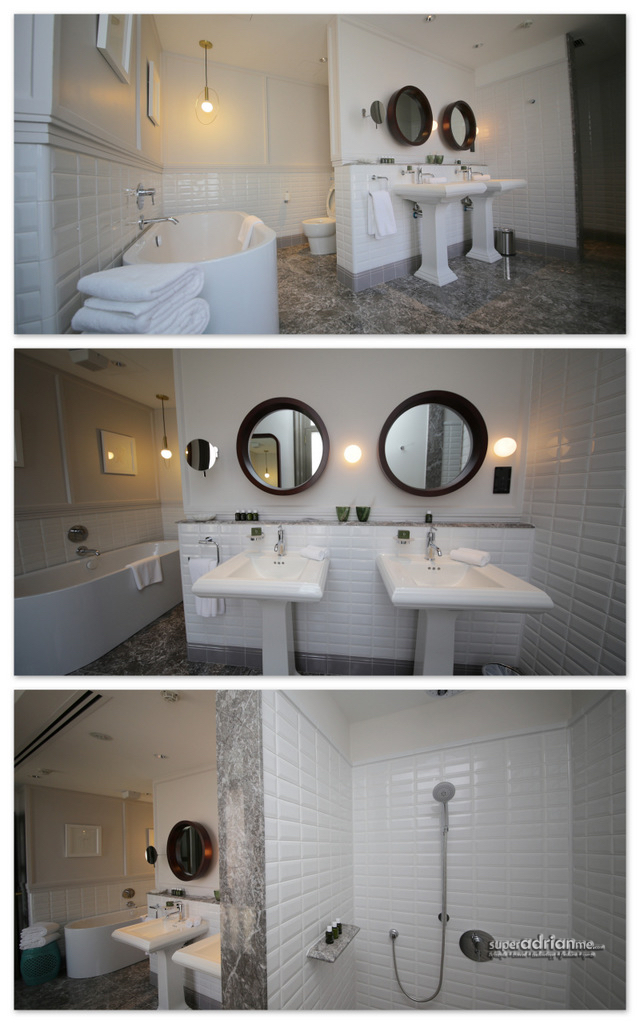 If you think the bathrooms in the Club Rooms were huge, wait till you step into The Club Suites.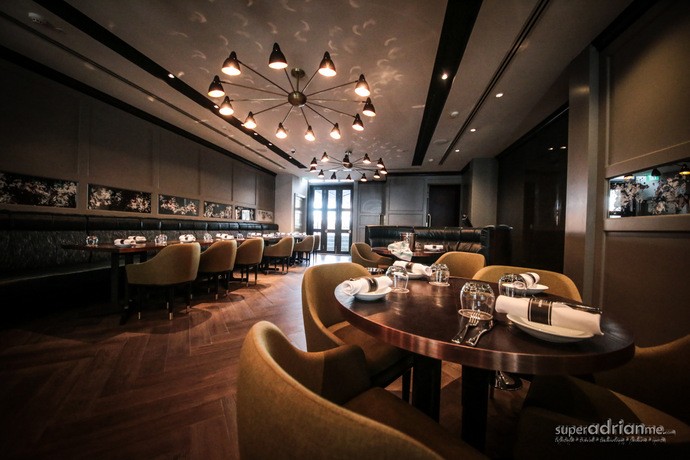 We paid the hotel a visit after trying out The Disgruntled Chef in early July, one of their new food & beverage outlet.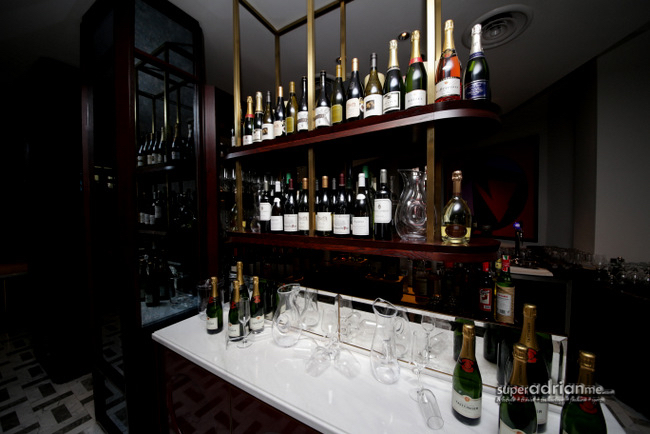 Looking for the hotel lobby was tricky, because unlike the traditional counters with staff behind to help you with checking in and out, the lobby at The Club is at Mr & Mrs Maxwell's, the bar and lounge where you can sit down and enjoy your drink while the necessary paper work gets out of the way. Here you can also enjoy coffee and brunch as well as an extensive selection of drinks and cocktails in the evenings.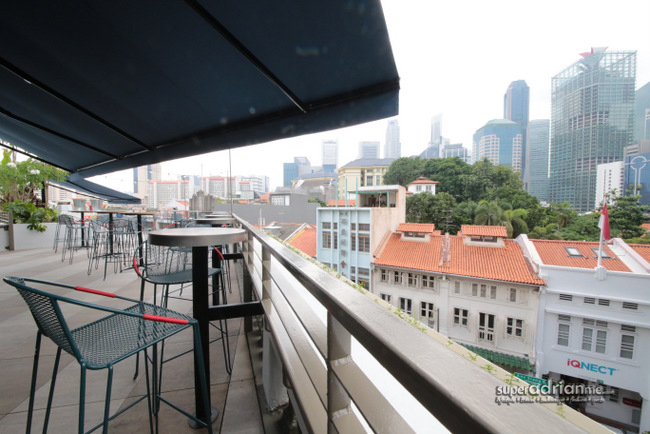 Other outlets include the highly acclaimed B28 underground whisky bar, a champagne yard and Tiger's Milk, the first Peruvian themed rooftop bar in Singapore which is scheduled to open in August.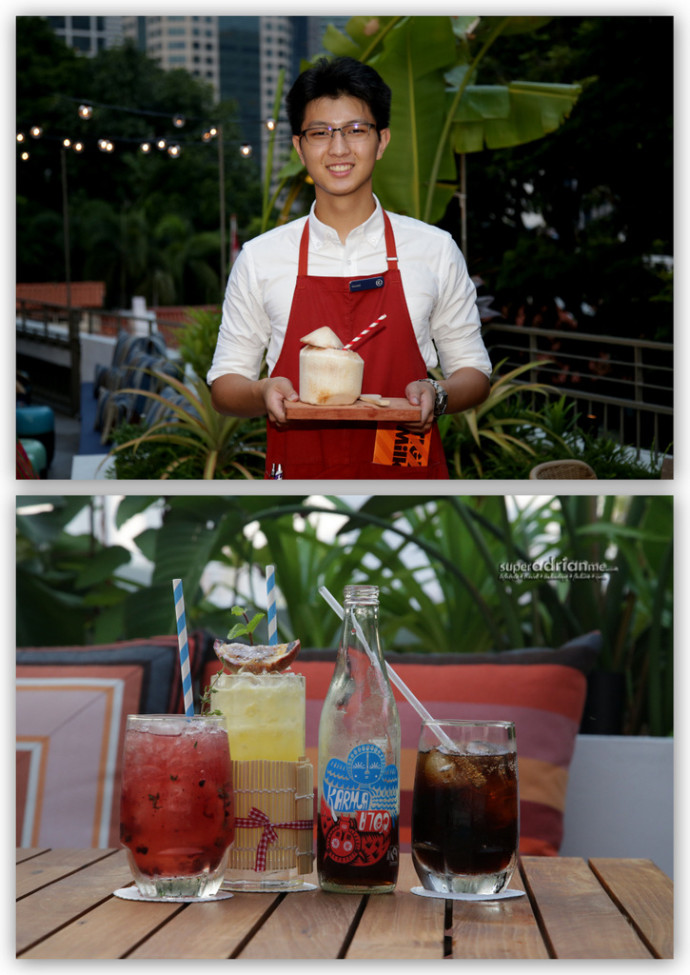 Here you will enjoy a truly all-in experience with wine and dine and comfortable rooms. If only they fitted the rooms with universal power points to fit any electrical device from different parts of the world.
The Club is offering a special introductory rate of S$280++ onwards and is located at 28 Ann Siang Road and is between Chinatown MRT and Tanjong Pagar MRT.
We stayed at one of the club rooms recently to experience it for ourselves. Check out our Flickr album of photos we took during our stay.