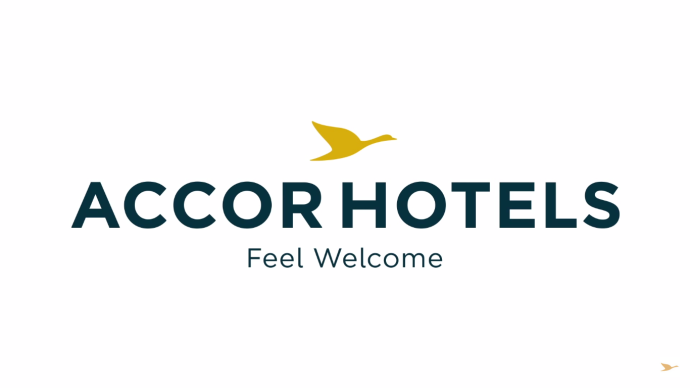 Accor rebrands to AccorHotels today connecting it to its digital platform AccorHotels.com. AccorHotels will endorse all the brands' communications and provide them with the credibility, assurance and expertise of an international leading hotel operator with 14 brands, 3,700 hotels in 92 countries.
AccorHotels brands include Sofitel, Pullman, M Gallery, Grand Mercure, The Sebel, Novotel, Suite Novotel, Mercure, MAMA Shelter, Adagio, Adagio Access, ibis, ibis STYLES, ibis budget, Hotel F1 and Thalasa Sea and Spa.
AccorHotels comes with a new simple, striking and universal signature that emphasises on its desire to make you Feel Welcome. Feel Welcome is all about the generosity and the very essence of hospitality to customers, employees and partners.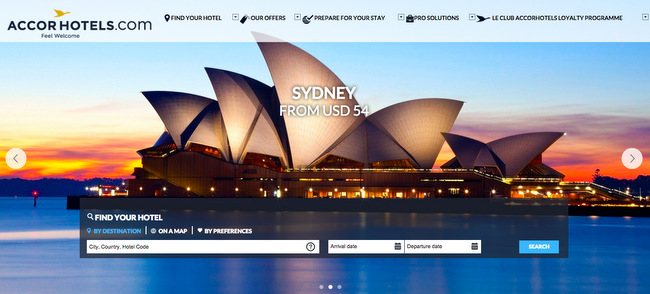 The deep blue typography features a more statutory logo that continues to showcase the Group's symbol, the single, emblematic honey-coloured bernache goose. The bird symbolises group spirit, determination and travel. The new visuals reflect the spirit of service in the group's hotels and an original brand's musical identity to supplement the new brand platform.
Sébastien Bazin, AccorHotels Chairman and CEO, declared "Today, our Group changes and loudly and clearly proclaims its desire to go further, faster. Accor becomes AccorHotels and proudly re-assumes its role as a pioneer hotelier that never stops innovating and surprising, at the cutting edge of digital technology, but while remaining a hotelier, first and foremost. The Feel Welcome promise is a strong commitment to all our audiences and enriches the bond between the Group and its brands."
A New Single Mobile App AccorHotels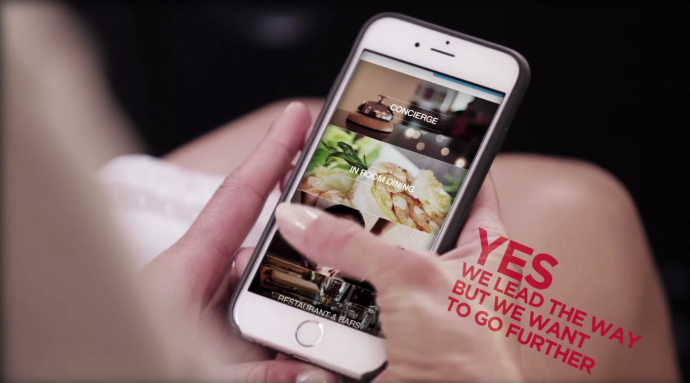 Today a new version of the AccorHotels mobile application is launched as part of the Feel Welcome experience. All the brand applications are now united in this single app featuring all the Group's hotels and will also include all the independent establishments offered on the booking platform from July this year. The app is is constantly improved and enriched at a sustained pace with updates every three weeks.
City guides from more than 70 destinations around the world will be added in early July where you can download and view them offline.
A Travel Assistant will let you keep all your travel plans in one app with detailed information for your flights, trains and accommodation.
You would also be able to check out, at a glance, the services available in your hotel, be it concierge, dining, room, spa, restaurant and bars or room service.
Accor Press will also be added into the app so that you can access your favourite newspaper or magazines for free when you stay with AccorHotels.
You would also be able to soon check in online so that you can save time and simplify your arrival. Other services AccorHotels intend to add include taxi booking and room service ordering.
We checked out the updated app today.  When you select the hotel you wish to stay in, you would be brought to the next screen which displays a much large image of the various types of rooms available and the rate making it more visible and easier for you to decide which room you wish to select.
AccorHotels Accelerates Transformation
AccorHotels has opened up to a selection of independent hotels as part of its digital drive by transforming its AccorHotels.com distribution platform into a marketplace. This will gradually become available to hoteliers in the first target markets starting at the end of this month. Guests will be able to access it from next month. AccorHotels aim to offer more than 10,000 hotels in 300 key cities worldwide eventually which is a three-fold increase from today. Independent hotels will be selected based on guest reviews.
This initiative will supplement the services developed by Fastbooking, a company taken over by the Group last April, within a new BtoB digital services activity.