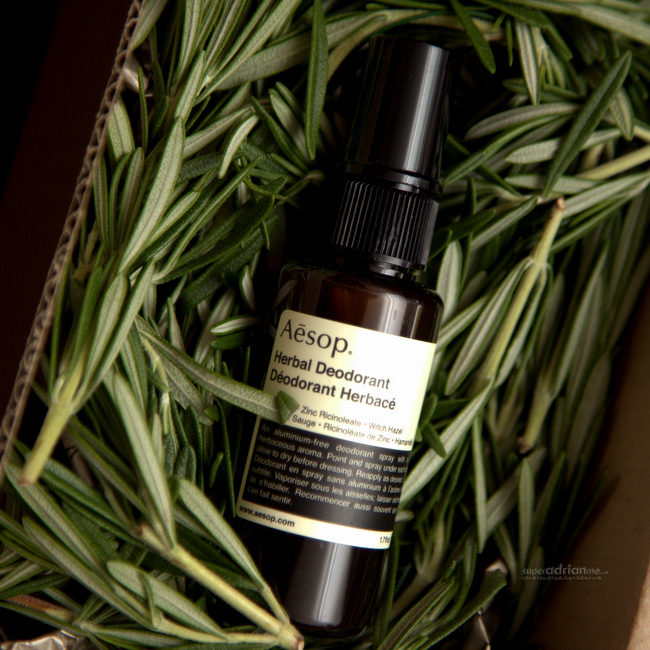 Aesop is launching a second deodorant in its latest Personal Care range. The aluminium-free Aesop Herbal Deodorant is a botanically based product and is meant for every day use for both men and women.
The main ingredient in Aesop Herbal Deodorant is Zinc Ricinoleate which helps address compounds associated with Coryneform bacteria, which is the main cause for strong body odour. Combined with a blend of essential oils including Rosemary, Sage and Eucalyptus, the deodorant keeps you fresh all day.
Point and spray the 50ml PET spray bottle under each arm after bathing and dry before dressing. It is suitable for use anywhere. Available in Aesop stores and Aesop online at S$47 from 3 May 2016.
Aesop's first spray deodorant for men and women was formulated with eleven essential oils including lavender, clove, tea tree leaf, coriander seed and thyme that help to neutralise underarm odour. The vetiver scent Deodorant has been available in stores and online and is priced at S$47.