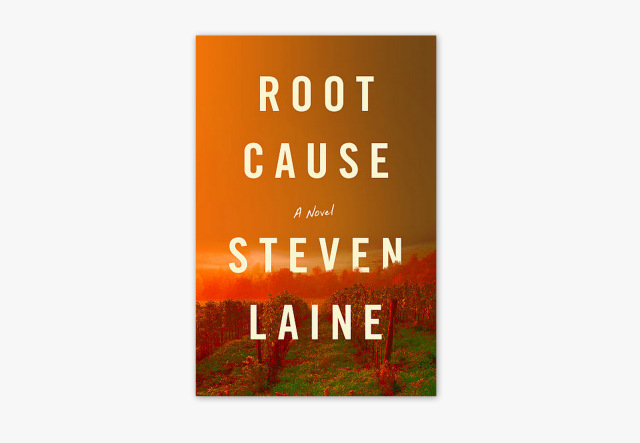 When Steven Laine approached me in January this year to pique my interest in reviewing his recently published novel "ROOT CAUSE, two things came to mind. Do I have time to finish the book and would it be interesting for me to complete it?
I am a very slow reader. It can take me months to finish a book given my busy work schedule.
However, my frequent travels meant that I would have time to read during my flights. And I started reading it on my flight from Singapore to Dusseldorf in late March, where I completed around 1/3 of the book and realised that it was something interesting. I read more on my flights between Singapore and Bangkok and finally completed the remaining half of the book on my flight from Singapore to Auckland just last month.
Root Cause is a mystery thriller novel about the world of wine. Corvina Guerra, a flying winemaker, makes a startling discovery of Phylloxera known to devastate vineyards in Europe more than a century ago has invested the vines in Italy. Corvina works for Universal Wines and goes into an investigation into the cause of Phylloxera and its spread to vineyards around the world. With the help of Brian, Corvina is convinced that her company holds the answer to everything. The more they pursue their investigation, the plot thickens and the unexpected surfaces with more surprises for them.
The story of how Corvina tries to stop the widespread of Phylloxera is pretty exciting. Read the book to find out if she can save the international wine industry and at the same time learn about the wine industry.
I have met Steven in his capacity as the Resident Manager at Pan Pacific Singapore. His previous hotel stints included luxury international brands including The Ritz, Hilton, Starwood, Marriott and Jumeirah.
Originally from Ontario, Canada, Steven has dual Canadian and British citizenship. His stint as a Beverage Manager of a five-star hotel in London exposed him to wines and after that, he has since visited over one hundred vineyards and wineries and Napa, Sonoma, Burgundy, Bordeaux, Champagne, Spain, Portugal, Germany, Switzerland, Lebanon, Australia and South Africa. Steven is the only North American ever invited to be a member of the Champagne Academy where he visited and learned from the major Champagne Houses in France. He has friends who are winemakers, Masters of Wine, Masters of Sommeliers, restaurant managers and wine lovers as well as distributors from around the world.
Root Cause is published by Turner and published on 19 February 2019. The 400 page book is available at US$19.99 and distributed through Ingram. Get the book. Enjoy it with a glass of wine. Make that a bottle.