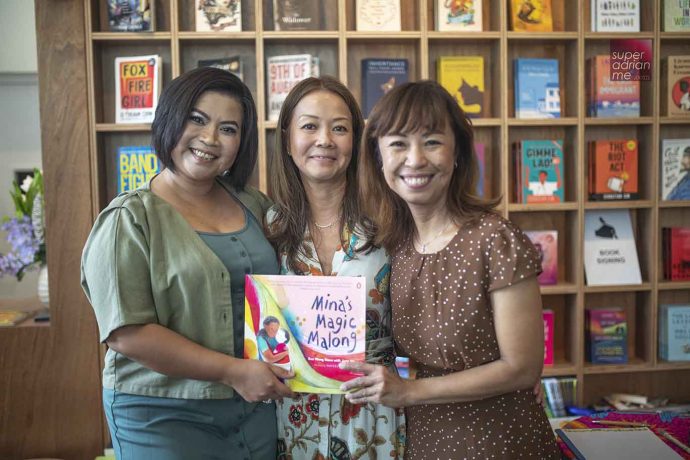 Mina's Magic Malong is a story of a young girl and her migrant domestic worker nanny. Six-year-old Ella tries to stop Mina from going home because she is finding it challenging to have to cope living without her, the bond built over many years of tender loving care. But Mina has to go and she leaves a present for Ella as she goes home to tend to her own children.
Mina represents the many female domestic workers around the world while Ella, represents the many children brought up by them. This story celebrates the women who must mother other women's babies. It gives these mothers a voice to help young readers develop compassion and empathy for women like Mina.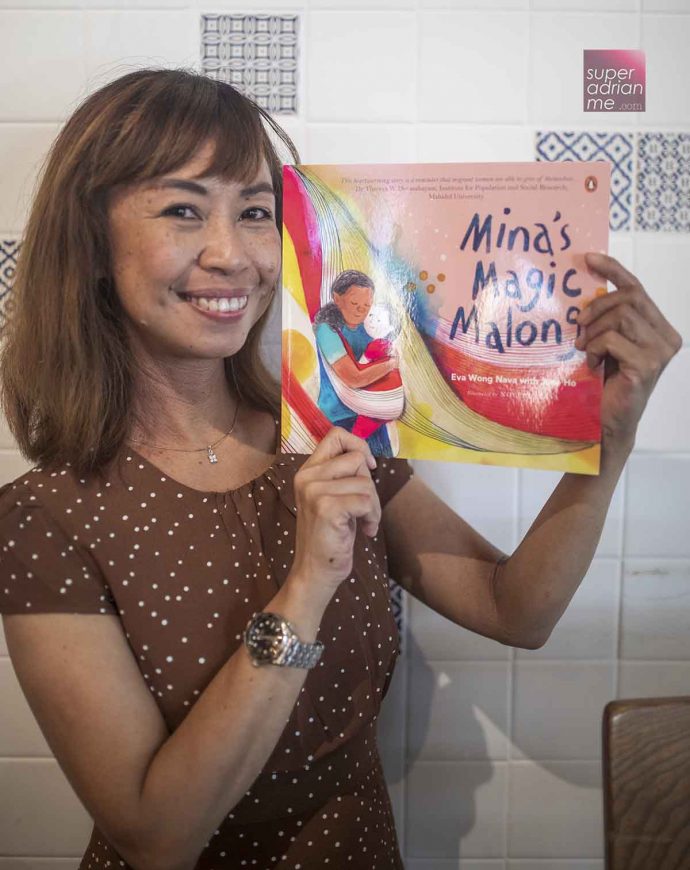 This book is co-authored by Eva Wong Nava, an award-winning children's book author and my friend June Ho who left the corporate world to share her energy, experience and knowledge to help others to be the best they can be. June is also a Booktuber of The No Bull Channel.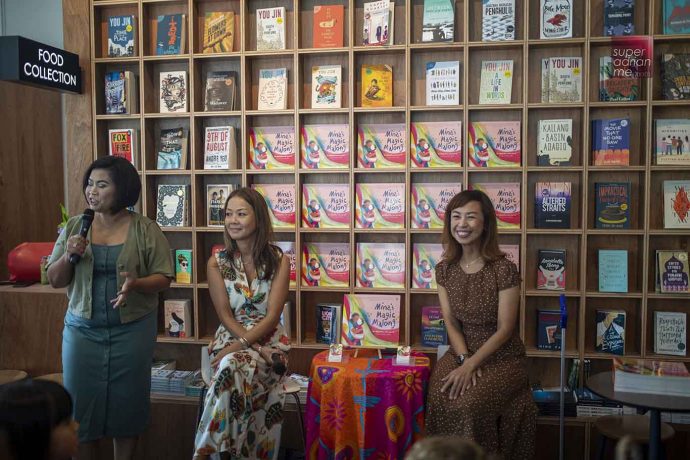 The book was launched on 31 August 2019 at Huggs Epigram Coffee Bookshop. Check out June Ho's video of the launch below.
Mina's Magic Malong is illustrated by Novita Elisa and published by Penguin Random House SEA Pte Ltd. (ISBN 9789814867245) Priced at S$9.90 per book.