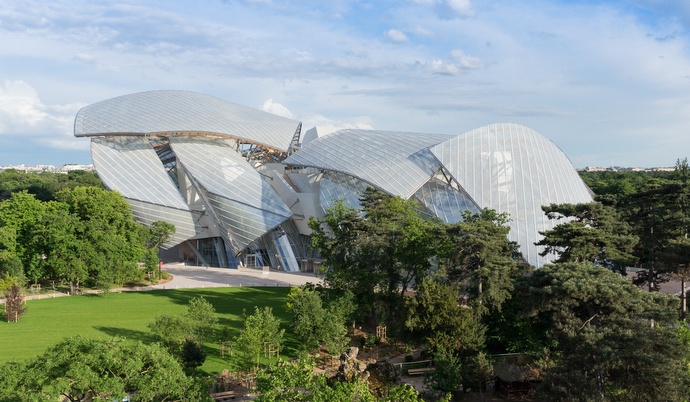 Fondation Louis Vuitton, a corporate foundation and private cultural initiative, dedicated to art and artists, will open to the public on 27 October 2014 in a building commissioned by Bernard Arnault, and designed by American architect Frank Gehry. The building resembles a cloud of glass at the Jardin d'Aclimation in Paris, in the northern part of the Bois de Boulogne.
Fondation Louis Vuitton has a floor area of 11,800 square metres and will house exhibition galleries dedicated to the permanent collection, temporary exhibitions and artists' commissions as well as an auditorium for performances and events. It has 11 galleries with and auditorium capacity of 350.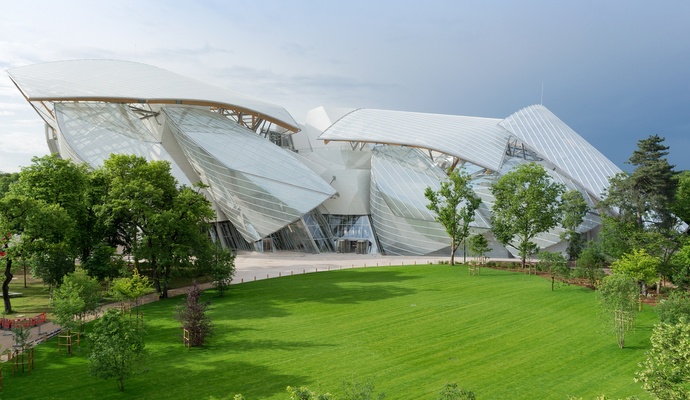 For the opening, the architectural project created by Frank Gehry for the foundation will be presented in a dialogue with the first European retrospective of Frank Gehry's work presented by the Centre Pompidou.