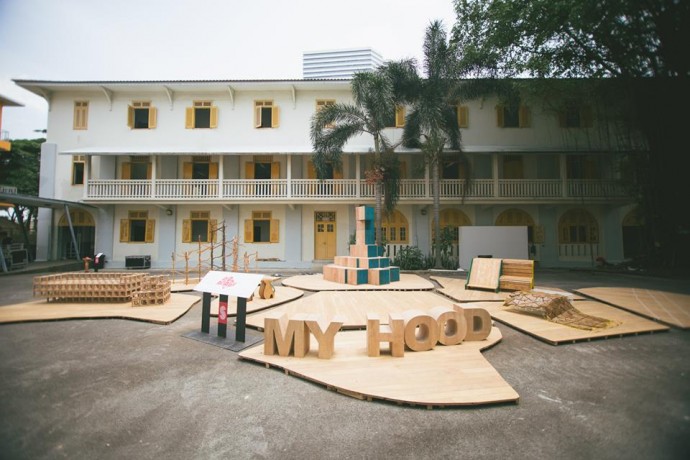 The fourth edition of SingaPlural 2015 themed 'Process' returns from 10 to 16 March 2015. Organised by the Singapore Furniture Industries Council, SingaPlural is the anchor event for Singapore Design Week by DesignSingapore Council. This year, SingaPlural 2015 will be held at 99 Beach Road, the former Central Police Station.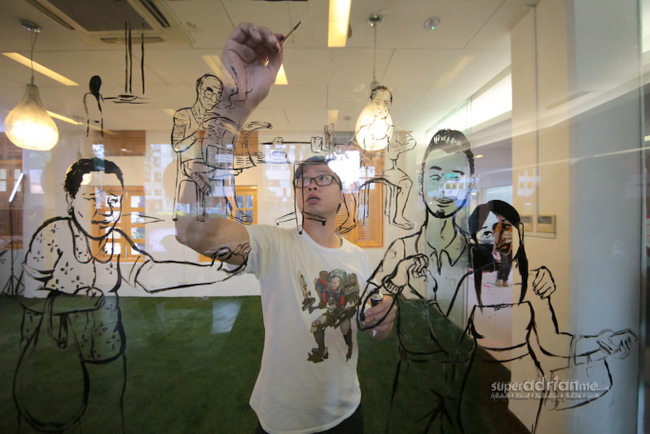 It will showcase the best design elements from the multi-faceted creative spectrum including advertising, architecture, urban planning, landscape architecture, interior, furniture, graphic and fashion design.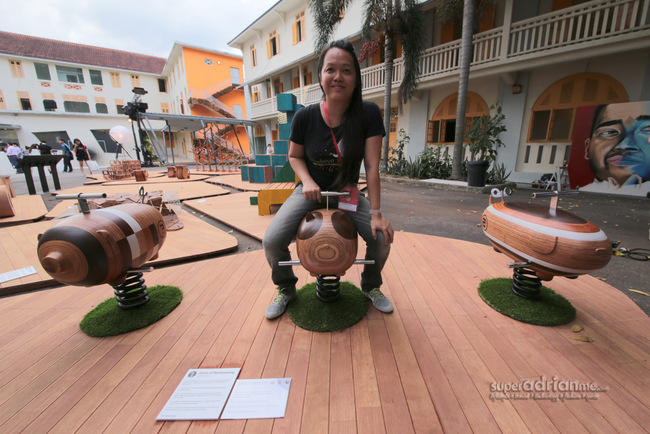 GOVT, and ad agency and PLUS Collaboratives, a design thinking studio has collaborated to curate SingaPlural 2015. The curation has two distinctive starting points. The first was to capture the public's interest and secondly to understand context and to tighten content through structure, programme and people.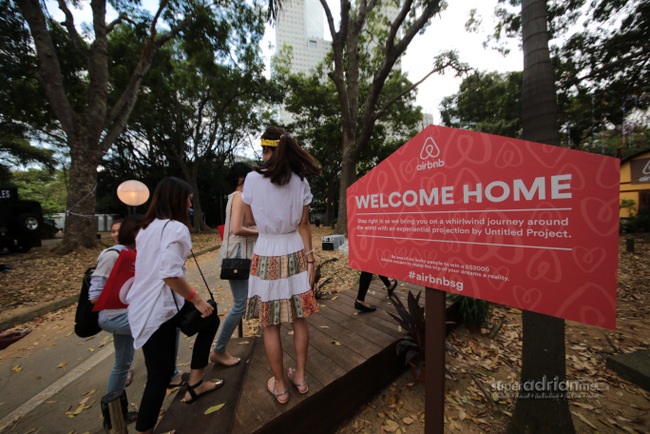 There are six pillars this year streamlining the festival with each and every pillar allowing for a holistic celebration of local and global design, connecting designers and manufacturers of various disciplines together.
The six pillars are:
Project X – Dot your I's and Cross your T's – Lamitak undertakes the role of the manufacturer and offers their host of expertise and resources as the playground for four designers' interpretation and creations of the Lamitak material. Lamitak is a home-grown brand of pressured laminates with over a decade of experience in creating and perfecting proprietary designs, colours and textures. Participating in this festival pillar with Lamitak are Miun (artist), In Merry Motion (celebration + experience design studio), Tiffany Loy (designer trained in industrial design and prototyping) and wynk (interior design collaborative)
Design Installations – Connect the Dots – Designers, markers, manufacturers, builders and design schools take a curated route through 60 design installations to demonstrate different perspectives and voices, expanding the possibilities and mindset towards "Process". You can expect a variety of diverse installations at SingaPlural 2015. Some present the significance for this year's Singapore's 50th celebration, which build on national identity and love for Singapore.
Talks + Symposium – The Little Red Dot – Targeted at a design-centric audience, talks and symposiums will discuss subjects of relevance to the design community and connect with the audience on different levels. Key focus of this pillar is the symposium organised by the Design Business Chamber Singapore, called Singapore Design Business Summit 2015. The symposium is themed "Celebrating Our Design Journey" and invites pioneer designers to share their experiences.
Tours – Follow the Dots – Tour participants will be led through designers' studios where designers would share their work approaches and ideas, to manufacturers' production facilities where prototyping and production takes place, and finally to design retailers where creations are sold with a story.
Recognition – On The Dot – Designers and manfacturers submit to an open call of design works created in 2014. Selected creations would be curated into a showcase.
Partnering Events – Dot by Dot – SingaPlural invites different partners of the industry to participate in the celebration during SingaPlural as part of the larger Singapore Design Week.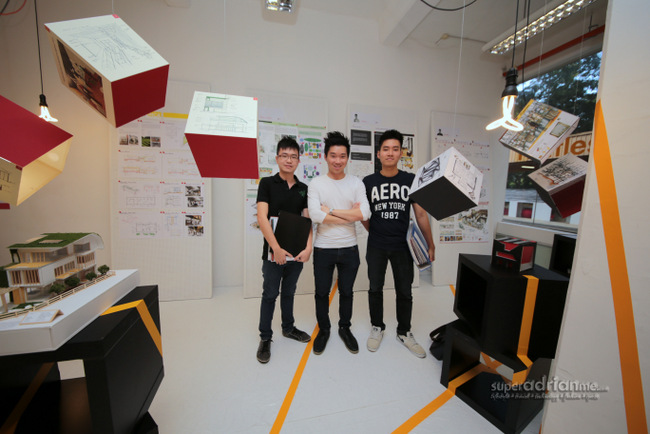 Nights By Absolut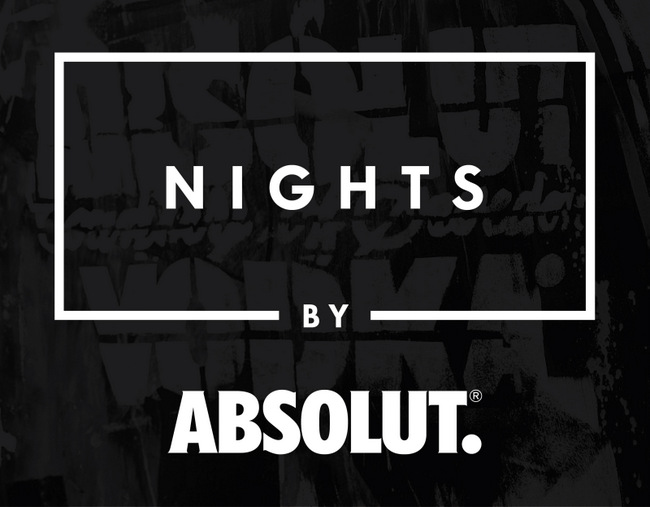 Absolut collaborates with SingaPlural in its newest undertaking for Nights by Asbolut. Absolut's take on SingaPlural's theme of Process looks a collaboration between four different artists of differing genres as they are given free reign upon four life-size Absolut canvas bottles. Each artist is given half an hour to make their mark before they move on to the next bottle. The performance is titled "Process Art" and is focused on the actual doing and seeing the art as it takes shape right before your eyes.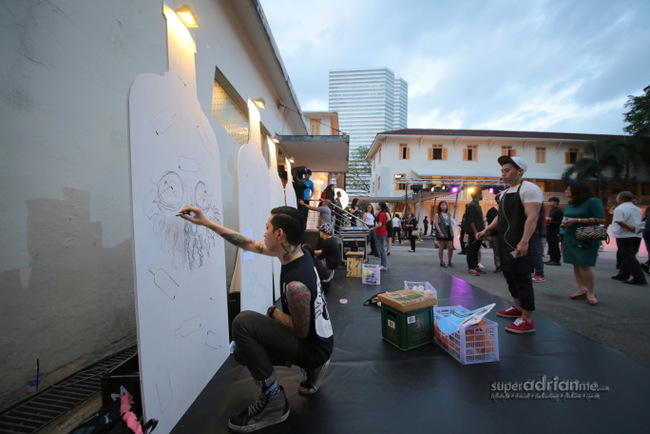 Nights by Absolut will also feature a live DJ as well as a bar serving drinks at S$10 a glass.
Nights by Absolut Opening Party is happening on Monday 9 March 2015 from 8pm to 12am at 99 Beach Road. Nights by Absolut Pop-Up Bar will be available from 12 March to 14 March from 7pm to 10pm, and 15 March from 6pm to 10pm.