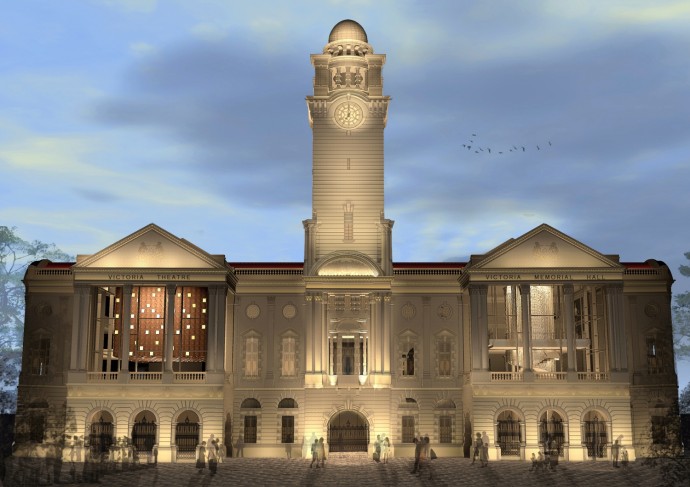 The Victoria Theatre and Concert Hall has undergone a major renovation of over two-and-a-half years to restore its glorious Victorian-era colonial facade and interiors.
What used to be a town hall in 1862, hospital and a war crimes trials court will be open to public on 19 and 20 July to offer a sneak peek.
The Victoria Theatre and Memorial Hall staged many concerts, musicals and plays, including a performance by Noel Coward in 1930, before World War II. We are fortunate that the building escaped the wrath of the Japanese air raids. During the Japanese Occupation, it also became a hospital.
The Singapore Symphony Orchestra moved in to the building in 1979 and made it its home.
Victoria Concert Hall brings back lots of fond memories for me. I remember the nervous moments when I had to go take my ABRSM Piano exams to get through the various grades to grade seven which was the highest I could achieve when I was still a kid. In Secondary school, I burnt my Saturdays for rehearsals as a percussionist in the Singapore Youth Orchestra under a very strict conductor Vivian Goh. I also remember attending many of Singapore Symphony Orchestra's performances during my youth.

Victoria Theatre and Concert Hall Open House
Date: 19 and 20 July 2014
Time: 10am to 7pm
Location: Victoria Theatre and Victoria Concert Hall at 9 – 11 Empress Place
Admission: Free
If you have memories of Victoria Theatre and Concert Hall, share your old photographs and memories at the irememberVictoria collection booth. And while you are at the open house, hashtag your photos on social media with #irememberVictoria.