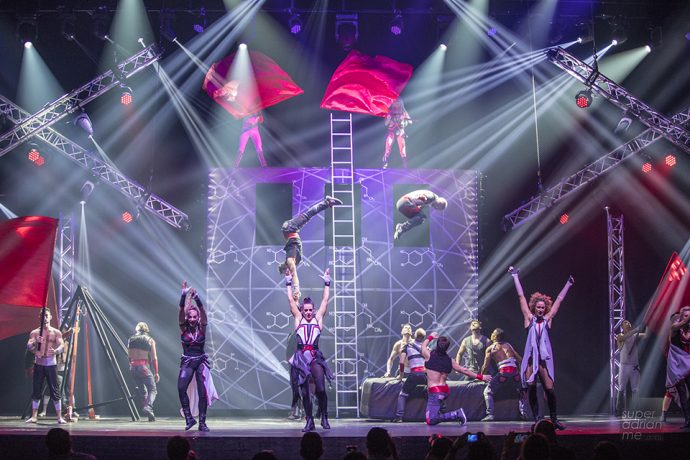 Are you craving for some heart thumping action? From S$55, you can, as a troupe of over 30 talented professionals are now in Singapore. They are part of Cirque Adrenaline. As the name implies, expect your adrenaline to hit an all time high when you catch the show at MasterCard Theatres at the Marina Bay Sands before Christmas Day. Tickets start from S$55 and are available from SISTIC or Marina Bay Sands box offices.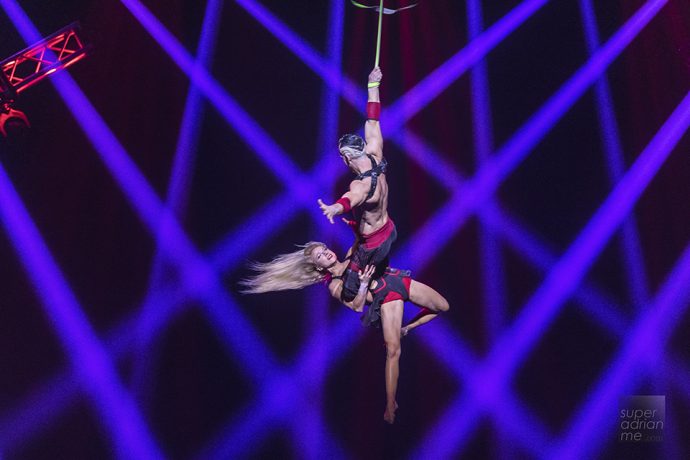 Cirque Adrenaline is brought to you by the same producers of The Illusionists that was in Singapore four years ago and Le Noir that was in Singapore in 2013 and a year later in 2014. There is so much action on stage, you wouldn't even have time to go take a leak! Look out for the Wheel of Death and Sphere of Fear.
There are 15 acts in the show. There are 7.30pm shows every day except Mondays where there are no shows. There are 2pm matinee shows on Saturdays 20th and 25th December. On Sundays, the show is 1pm and 6pm.
Check out a preview of the show below: