Enjoy the Maker's Mark Distillery distillery experience right here in Singapore at the Maker's Mark Pop Up Bar takeover at Scotts 27 happening from 3 to 6 July 2019 from 6 to 11 pm.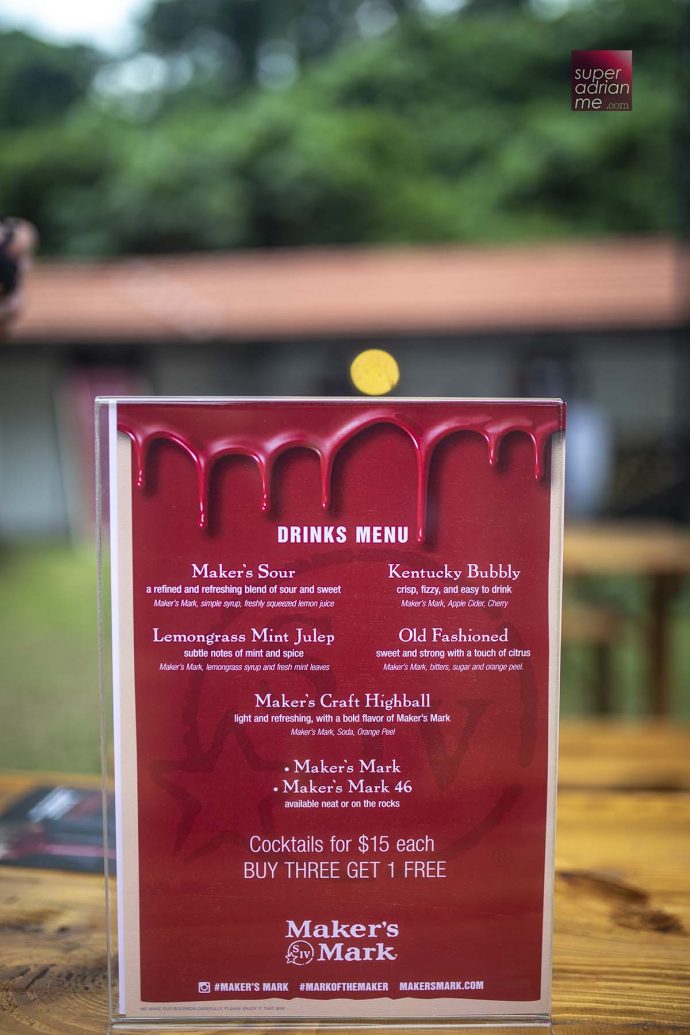 Five cocktails and the Maker's Mark and Maker's Mark 46 are available neat or on the rocks from the cocktail bars at S$15 each. And you get one for free when you purchase three. All these and also great food are also on sale at the outdoor lawn area.
There are also four experience rooms that showcase the four 'W's that define this American Bourbon. Learn about the barrel ageing process, try your hand at rotating a barrel and personalise your own wooden coasters at the Wood room. At the Wheat room, you will learn about red winter wheat, which is used in place of rye giving its own personality. Make your own doughnuts with the same red winter wheat which are fried on the spot so you can taste the sweetness of the wheat for yourself. The Water room features limestone water which is used.
And my favourite room is the Wax room. Here you can purchase a rock glass for S$8 or a half bottle at S$35. Both get hand dipped into the red wax and then personalised with your initial.