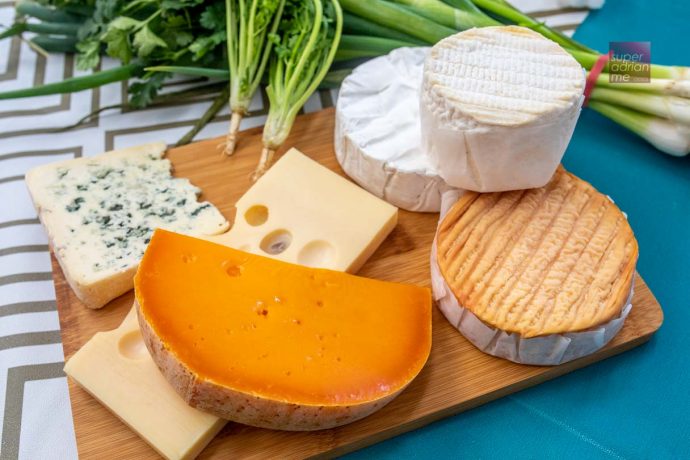 Tune in to Instagram Live session with @HomeOfCheese_sg at 8 pm on 21 September 2020 and learn from world-famous cheese monger François Robin the art of creating a 'shiok' cheeseboard paired with favourite local ingredients.
Organised by CNIEL. the umbrella organisation for the French dairy industry that is responsible for the promotion of French dairy products worldwide, and supported by the European Union, the session will feature six carefully-selected types of cheeses and ingredients that will excite the local palate.
The six French cheeses are Bleu d'Auvergne (Blue Cheese), Camembert, Emmental, Epoisses, Mimolette and Triple Crème. The 2011 winner of Meilleur Ouvriers de France will pair these cheeses with ingredients such as kaya, coriander and spring onions, dried tropical fruits and mixed nuts to complement the flavours of cheese. Eat French cheese the way you want.
"The cheese trend in Asia started in Japan about 30 years ago and has made its way all around Asia, especially in open markets such as Singapore, Hong Kong, or Taiwan. French cheeses, with their diversity of textures, aromas and tastes, have naturally found their place in Asian cuisine and snacking habits. Singapore is an exciting source of inspiration to develop creative pairing recipes for French cheeses. We hope that participants will get a taste of great potential of cheeses through François and access new cheese pairing ideas that will make them go 'shiok' ah!"

Emilie Martin, Managing Director, CNIEL