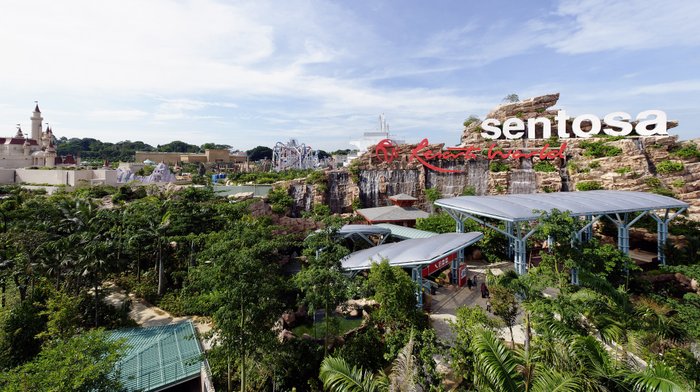 27 September 2012, Singapore – Integrated Resort Resorts World Sentosa (RWS) has set its grand opening on 7 December this year with the opening of its second anchor attraction – the Marine Life Park.
Marine Life Park
Home to more than 100,000 marine animals of over 800 species in more than 60 million litres of water, the Marine Life Park will be the world's largest oceanarium.    There are two ticketed attractions – The Adventure Cove Waterpark (with marine life elements) and the Southeast Asia Aquarium (world's largest aquarium featuring over 100,000 animals including manta rays and hammerhead sharks).   The Marine Life Park is built with an integrated edutainment concept to give visitors insights into the marine world.   The Marine Life Park will also conduct international research, conservation projects as well as roll out programmes for local students from pre-school to tertiary levels offering them interaction with the marine animals and learn from marine life specialists.
More details will be announced closer to opening.
Grand Opening Activities
Ceremonial launch at the Lake of Dreams with public performances and a 12-minute public fireworks display at its waterfront promenade.
Soprano Sarah Brightman will perform with the Singapore Chinese Orchestra during a gala dinner for 1,600 invited guests at the convention centre.
Related articles