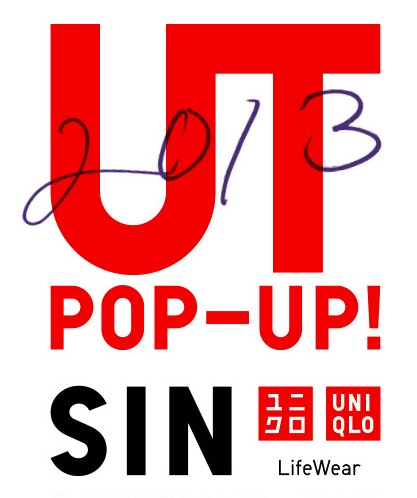 Uniqlo presents UT POP-UP! featuring the history of UNIQLO T-Shirts.   UT POP-UP! will be held on 4 & 5 May 2013, from 12pm to 10pm at 72-13, Mohamed Sultan Road.
At the event, you can view a large scale display installation of UT designs, take animated photos at the UT Camera Booth, purchase yet-to-be-released UTs, explore a showcase of designs by emerging artists from Noise Singapore and enjoy local band performances.
Eight bands from Noise Singapore will be performing over the two days.  Uniqlo supports the arts movement in Singapore and will contribute all proceeds from the sale of specially designed T-shirts by local designers from Noise Singapore to Transmission, an experimental incubatory platform organised by PHUNK to mentor young people from various creative disciplines.
Shuttle services are available from [email protected] (Somerset MRT Exit B) and City Hall MRT Exit B in 10 minute intervals from 11.45am to 8.30pm with the last drop off at 10pm.
Related articles