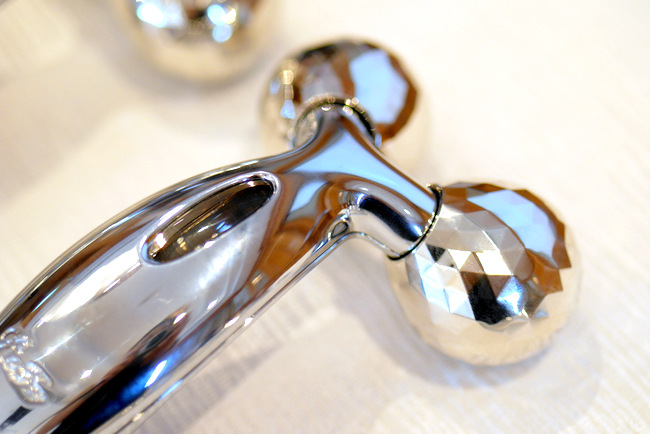 Just one roll, and you will see why countries like Japan and Taiwan are going crazy for MTG's ReFa Carat Ray (FB). Over 5 millions units have been sold in Japan alone, with thousands more going to celebrities' Grammy goodie bags every year. And, Singapore gets to join in the fun this November. MTG will officially be retailing their ReFa Carat Ray (S$359) and accompanying ReFa Face-Up Cream (S$72) online and at Takashimaya Department Store.
What makes ReFa Carat Ray stand out from the other rollers? It boasts a safe and non-invasive method of stimulating muscles using low electrical currents, or – if you want the fancier name – micro-current technology using its built-in solar panels.
It works together with the electric current in our body to regulate circulation, giving us back the lustre and glow in our complexion. To add, it also helps to tone down the water retention (from all the late night snacking) and bring out that coveted sexy V-line.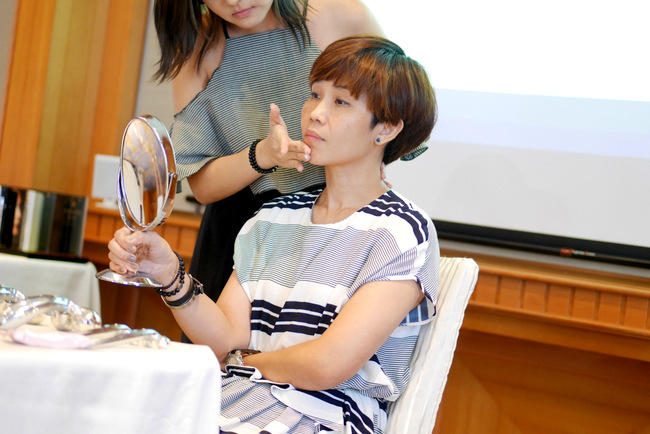 To boost the electric currents, ReFa has also formulated a moisturising Face Up Cream made of 80% water-soluble agents. With that, it forms the base to infuse our skin layers with three nano beauty ingredients – Nahlsgen, DermCorn and Cosarte-2G- for that taut, supple feel.
All in all, it promises to be painless, have zero downtime and, not to mention, is real easy to use. I mean, if this is all I need to keep that youthful, glowing complexion going even after long flights and sleepless nights, it sounds like a pretty good deal!