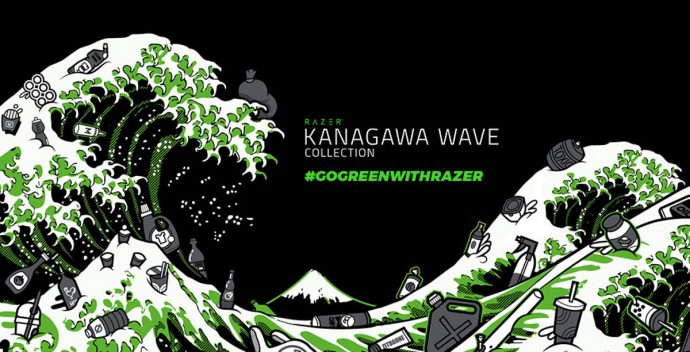 Razer has unveiled the Kanagawa Wave Apparel collection, made with materials created from recovered marine plastics. The range is emblazoned with a stylised take on the famous Great Wave off Kanagawa woodcarving. Designed to highlight the issue of marine plastics pollution, the collection will fund efforts in reducing marine plastics to protect the oceans and their inhabitants. Marine life is endangered with approximately 11 million tons of plastics that enter the ocean each year. For every piece of item sold in this collection, Razer will fund the recovery of 1kg of marine plastics.
Limited quantities of this collection will be made available on 7 April 2021 at 7pm PDT. Visit razer.com/gear-and-apparel/kanagawa-wave to be notified when the wave is going to break. With Razer's last apparel drop, 'A GAMING APE', selling out in minutes, fans are advised to register early to avoid missing their set. The range includes a hoodie, t-shirt, tank top, shorts and cap is created using high-quality fabrics made from 100% recycled marine plastics.

| | |
| --- | --- |
| Zip Hoodie | US$149.99 |
| Tee | US$88.99 |
| Tank Top | US$69.99 |
| Shorts | US$79.99 |
| Cap | US$49.99 |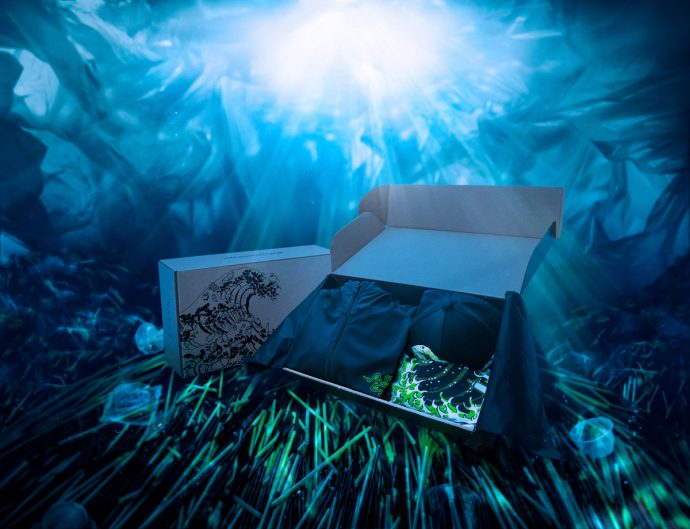 The Kanagawa Wave Apparel Collection is Razer's second environmentally focused initiative under the recently announced #GoGreenWithRazer banner. This follows on from the ongoing Conservation Programme led by Razer's Sneki Snek mascot, which has surpassed its original target of saving 100,000 trees and is now aiming to save 1,000,000 trees.