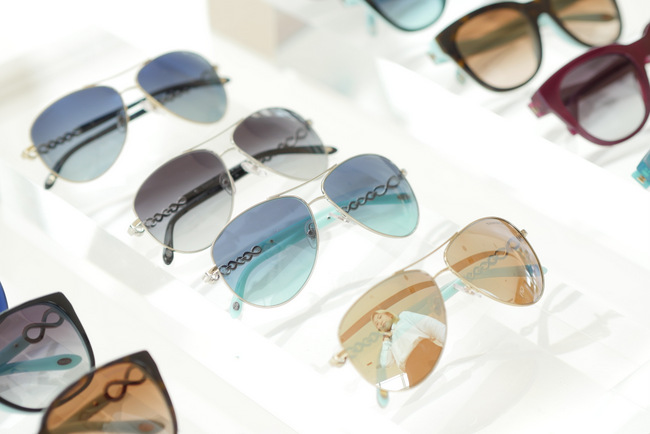 Luxottica has recently unveiled their newest S/S'15 eyewear collection, including luxury brands Burberry, Miu Miu and the quintessential Ray Bans. Whether you're looking for the perfect #OOTD accessory or a new frame for your everyday, we have picked out 10 gorgeous pairs for the ladies to stay on point no matter the occasion.
Dolce&Gabanna Mama's Brocade Collection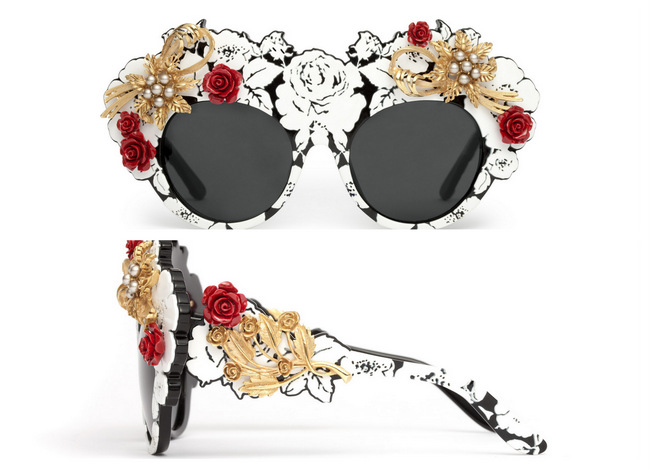 We start off with the shades of all shades this season. The Dolce&Gabanna Mama's Brocade Collection's headliner is this masterpiece right here. The detailing of the frames is reminiscent of a Baroque Piazza, dressed in beds of ruby red roses. It brings on a luxurious sense of vintage iconic to the brand, but stays modern with an embossed monochrome. I can't seem to stop swooning at this pair.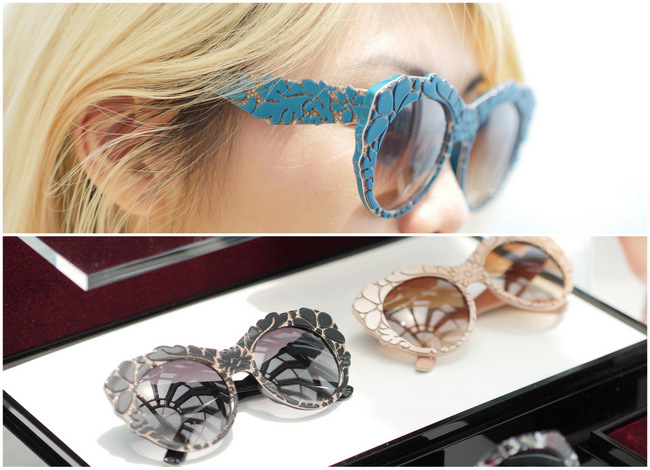 Dolce&Gabanna Mama's Brocade collection, DG4267.
This a more understated version of the above, but still featuring the Sicilian brocade of their A/W'15 women collection. The elegant embossed details are complimented by the fabric background in black, red, sweet powder and petrol green. It's perfect for a lady who wants to make a statement while staying classy.
Burberry Gabardine Lace Collection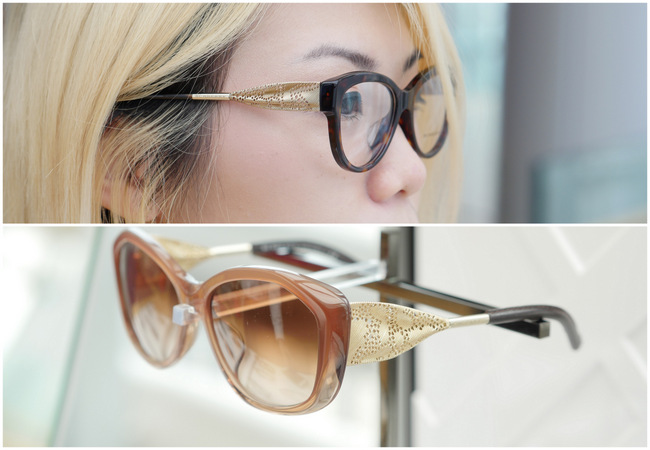 The iconic Gabardine bow returns this season with an immaculate English lace details. Still sporting a stunning 18k gold frame, it presents an air of elegance with the classic tortoiseshell or dark amber gradients. They present this in both eyewear and sunwear, in a variety of frames for the latter; letting us all channel a little Naomi Campbell anywhere, anytime (just keep those Blackberrys close to yourself).
Miu Miu O1R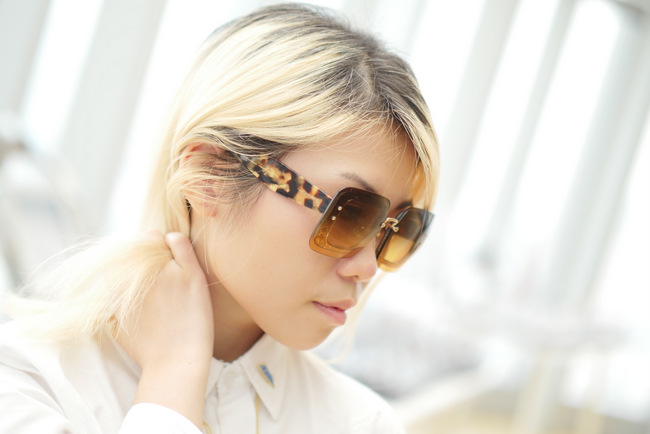 This pair of Miu Miu's was the star accessory during their F/W'15 show. Characterised by a oversized square frame, it reveals a glittery fabric embedded within – a quintessential Miu Miu touch.  Along with the classic Light Tortiseshell, It is also presented in pale hues of Pink and Gray or Marbleized Black.
Prada 51S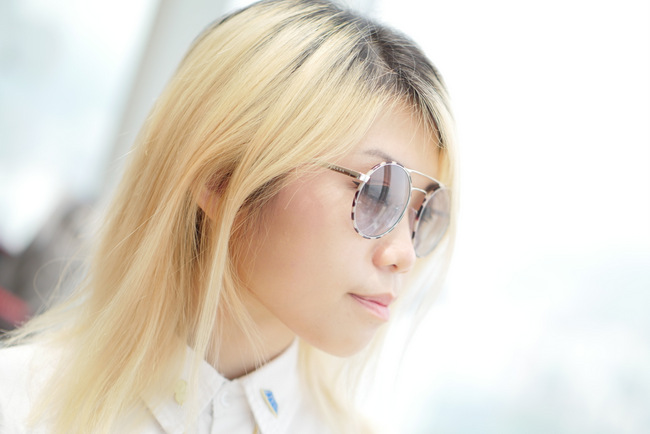 A 70's classic gets reinvented in the 51S for a sweet, feminine allure. These soft round glasses come in Tortoiseshell ivory or classic colours and complimented by a lightweight metal frame in light pastels for a soft pop to your outfits.
Prada Linear Rossa 51RS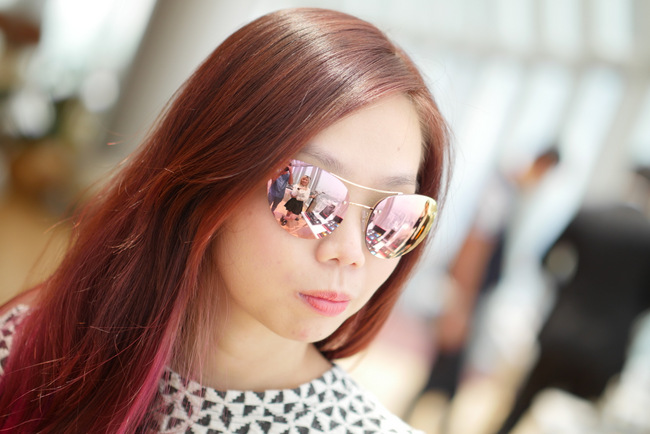 Rich colours and geometric patterns take center stage in Prada Linea Rossa. Coming in a beautiful dusty rose, this lightweight rimless "reverse aviators" (they call it mirrored butterfly) balances out femininity and masculinity. Tip: This pair is best friends with sharper face shapes. It might also help to have pink locks to go with it like my model here!
Oliver Peoples Jorie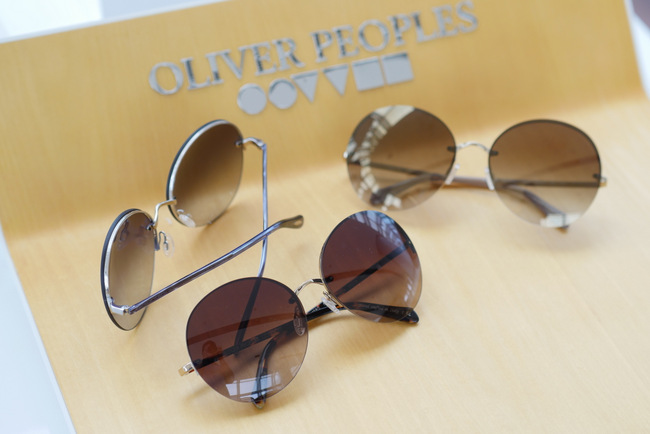 Reminiscent of 70's bohemian cool, Jorie is an oversized rimless shade with a surprise. The thin metallic frames hide behind the lenses, giving it an extra sparkle when the sun hits it right. I am also loving the more feminine cut for the "round" lenses. It is simple and incredibly comfortable to wear; something every Oliver Peoples fan would tell you.
Coach HC6078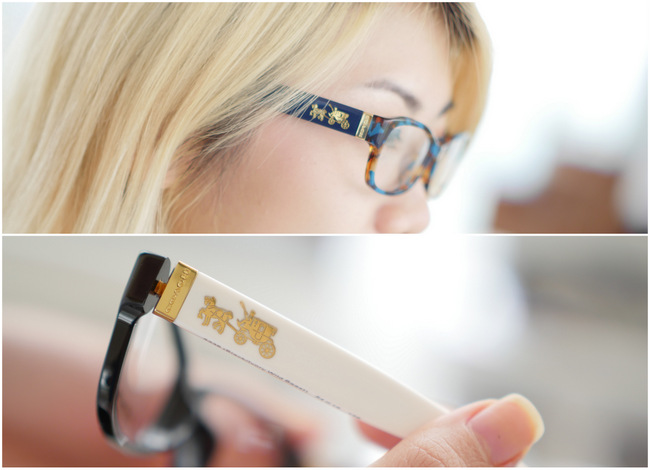 Get retro-chic with Coach's homage to its iconic Horse and Carriage logo. The blue-and-gold combination has been appearing on the runway (Gucci, Dries Van Noten S/S'16), and said pair is a way we can celebrate this rich colourway everyday. The thick rectangular frame comes in black and dark tortoise, but my favourite has still got to be the teal confetti!
Tiffany&Co Return to Tiffany® heart tag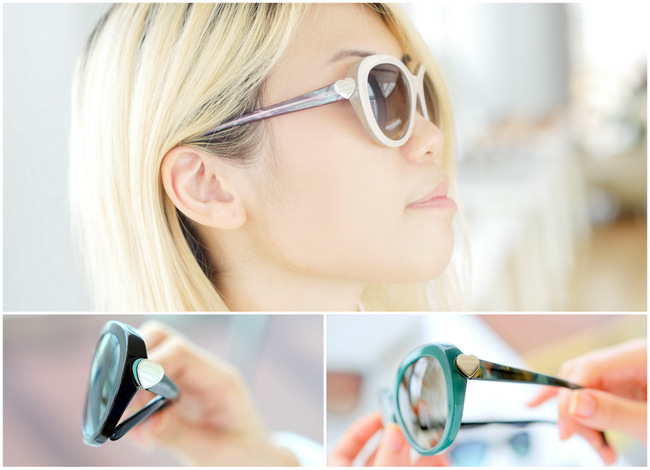 The symbol of luxury worldwide gets a little personal with their newest pair of shades. The folding frames reveals a sweet Return to Tiffany® heart tag, that's beautifully complimented by the new violet crinkled iridescence. Fans of the iconic Tiffany blue can go for the black iridescent, which, when folded, reveals a hint of the signature blue shade!
Tory Burch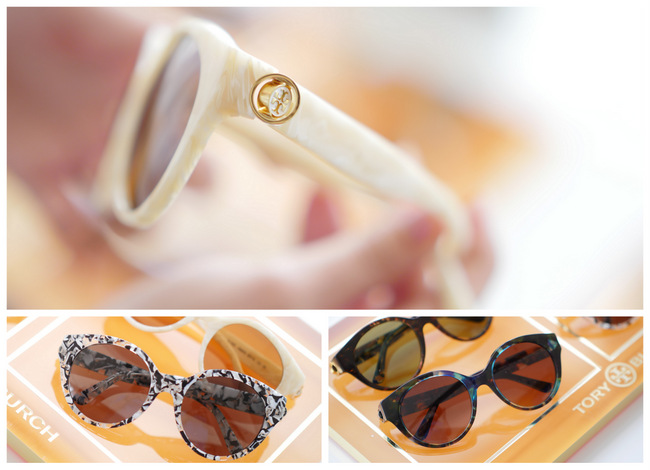 Beautiful new colourways is what defines Tory Burch's newest. The statement making round shape is dressed in an interesting black white marble, blue tortoiseshell and the elegant ivory marble. Each pair adds a touch of feminine allure to the brand's tom boy chic style.