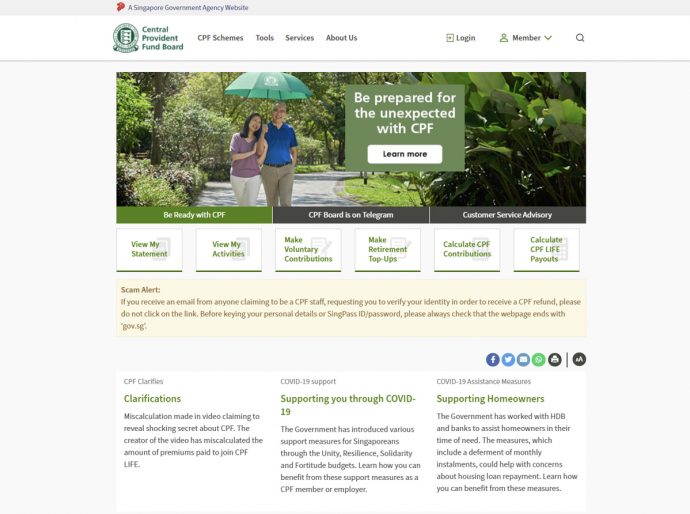 With the Matched Retirement Savings Scheme (MRSS), the Singapore Government will match up to S$600 for cash top-ups made to CPF Member's retirement accounts from 2021 to 2025.
Anyone can top up Retirement Accounts. Loved ones, employers or a member of the community can perform these top ups. The Government will match each dollar of cash top-up made under the Retirement Sum Topping Up Scheme for the next five years up to a cap of S$600 per year. The matching grant for a given year will be automatically credited at the beginning of the following year.
This scheme helps more older CPF members attain the Basic Retirement Sum which is S$93,000 for 2021.
If you are making cash top-ups to yourself, you can also get up to S$7,000 tax relief. Likewise, if you are topping up to loved ones such as parents, parents-in-law, grandparents, grandparents-in-law, spouse and siblings, you can also enjoy up to S$7,000 tax relief.
This grant will allow members to enjoy higher monthly payouts during retirement. CPF's attractive interest rates of up to 6% per annum allows members to accumulate more in the CPF retirement account.
| | |
| --- | --- |
| Age | 55 to 70 years old |
| Retirement Account Savings | Less than the prevailing basic retirement sum. The BRS for 2021 in S$93,000 |
| Average Monthly Income | Not more than S$4,000 (covers a majority of senior workers) |
| Annual Value of Residence | Not more than S$13,000 (covers all HDB flats) |
| Property Ownership | Own no more than one property |
Eligibility of MRSS is assessed annually and eligible members will be notified by CPF Board at the beginning of each year. To check eligibility, login to the CPF website with your SingPass and view under My Messages. You can also visit cpf.gov.sg/MRSS to check.
How To Make a Cash Top Up
myCPF Mobile App
1. Tap on "myCPF" app on your mobile device.

2. Login with your SingPass.

3. Tap on the menu icon on the top left hand corner.

4. Select "My Services" > "Special/Retirement Account Top-Up".

5. Submit your application and make your payment immediately.
CPF Website
1. Visit cpf.gov.sg/ecashier.

2. Select "Top up to my own/recipient's RA under the Retirement Sum Topping Up Scheme".

3. Submit your application and make your payment immediately
GIRO (for small and regular top ups)
Visit cpf.gov.sg/rstuGIRO to apply