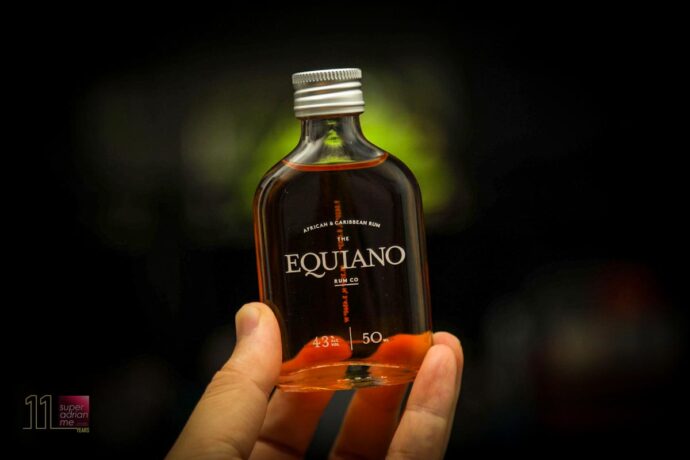 17 bars in Singapore join 8 others around the world to support The Equiano Rum co. Foundation's movement against slavery. 2nd December marks International Day for the Abolition of Slavery. The campaign in Singapore started on 22 November 2021 and ends 6 December 2021.
S$1 from every pour of Equiano rum served neat or in a cocktail at the participating bars will be donated to Anti-Slavery International – the oldest human rights organisation in the world that works to eliminate all forms of modern slavery across the globe.
Participating bars include
1880
Beats Bites & Cocktails
Cafe & Bar Gavroche
Spiffy Dapper
Equiano is the world's first African & Caribbean rum. Equiano Original won gold medals at four of the most prestigious international awards ahead of its 2019 launch: Spirits Selection, San Francisco World Spirits Competition, International Wine and Spirits Competition (with over 96 points) and International Spirits Challenge (awarded again in 2021), making the liquid one of the most highly acclaimed rums in the world today.

The second expression, Equiano Light is expected to carry that beacon, laying a bright future for premium lightly aged rums in the years ahead following the award of its own Gold medal in the 2021 International Spirits Challenge.

The participating bars in Singapore will fundraise alongside London's Duchess of Dalston & Crossroads, as well as Allegory, The Game, Tiki on 18th, De Rhum Spot & Qui Qui in the United State of America.
"Singapore has a world-renowned cocktail scene. We have twelve of Asia's 50 Best Bars and four named as World's Best in the city state. To be leading this philanthropic campaign during times of COVID-19 goes to show the level of maturity bars in Singapore have."

Mr Matthew Fergusson-Stewart, Managing Director, SPUN Spirits, exclusive distributor of Equiano rum in Singapore.