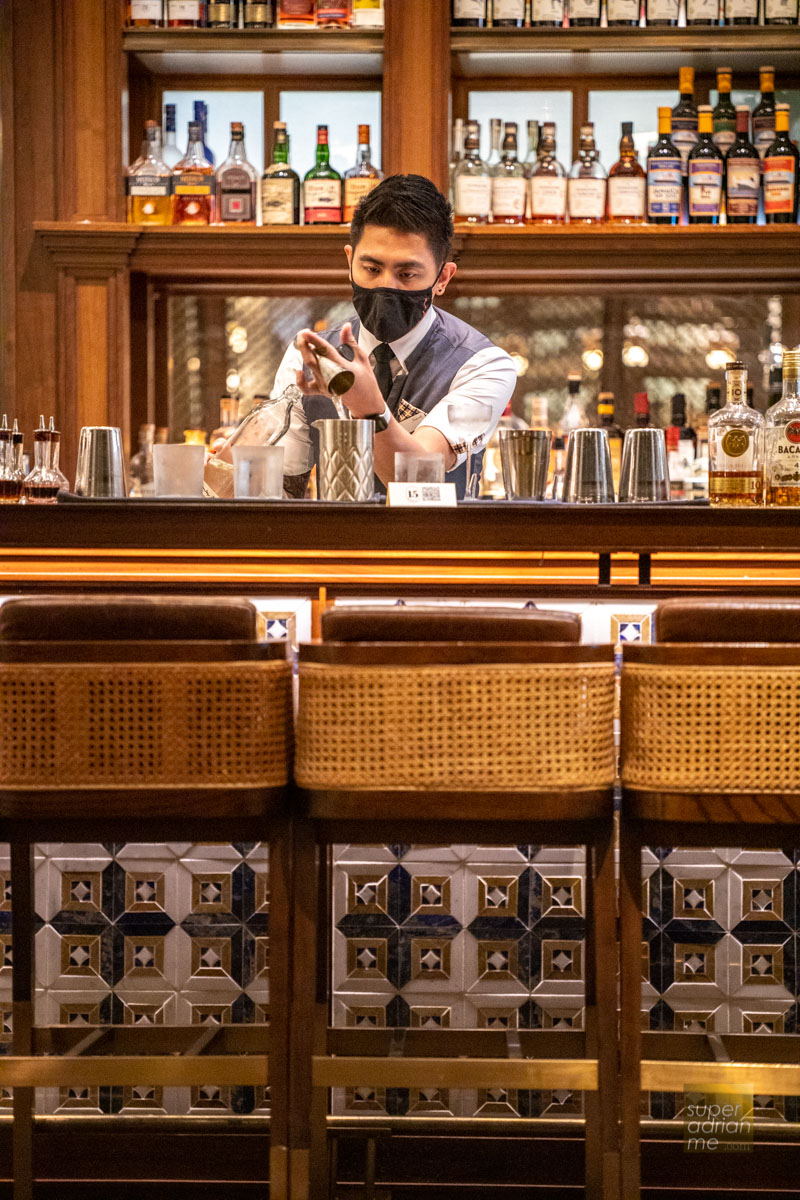 End the month with an epic boozy Liquid Brunch at The Bar at 15 Stamford on the last Saturday of the month. The menu features 15 Stamford by Alvin Leung's signature Boodle Fight Feast as well as free-flowing cocktails and liquor at the rum-focused bar. The hearty char-grilled platter offers tender meats, succulent seafood and fresh vegetable served on a fragrant banana leaf a la Filipino-style.
All these at S$158++ per person. The perfect brunch is available from 12 pm to 3 pm for those who enjoy well-crafted cocktails and are looking to drink more than they can eat.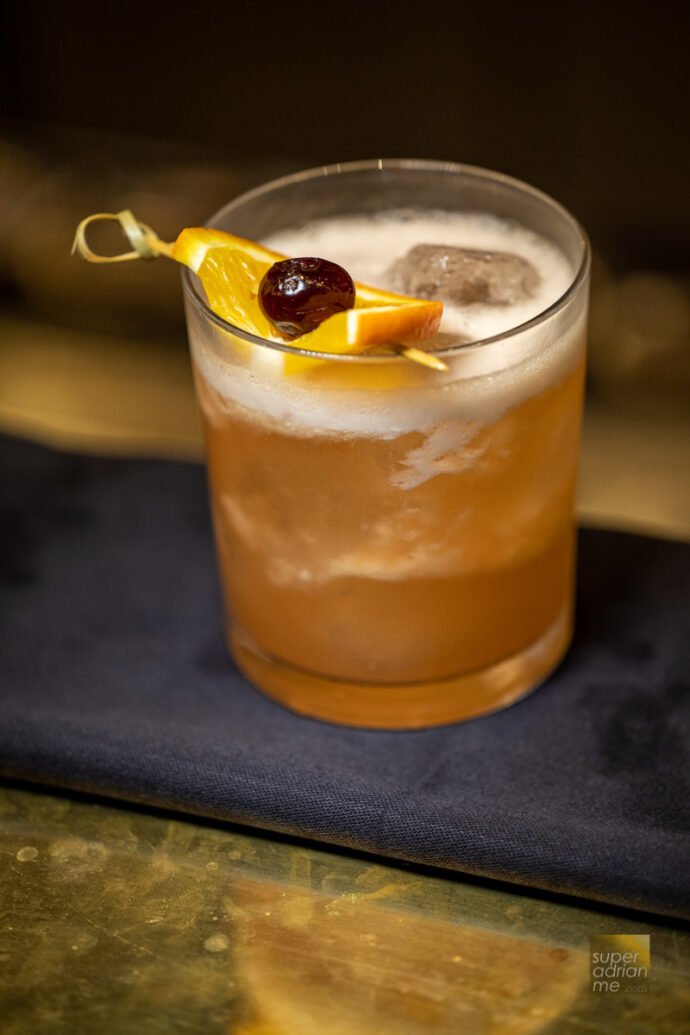 There are six cocktails to pick from. Jungle Bird, Papi's Punch, Over The Century and El Cuatro Presidente feature Bacardi rum while Garden of Goose's base spirit is Grey Goose Vodka. There is also a Bombay Milk Punch. The El Cuatro Presidente is a take on the classic El Presidente.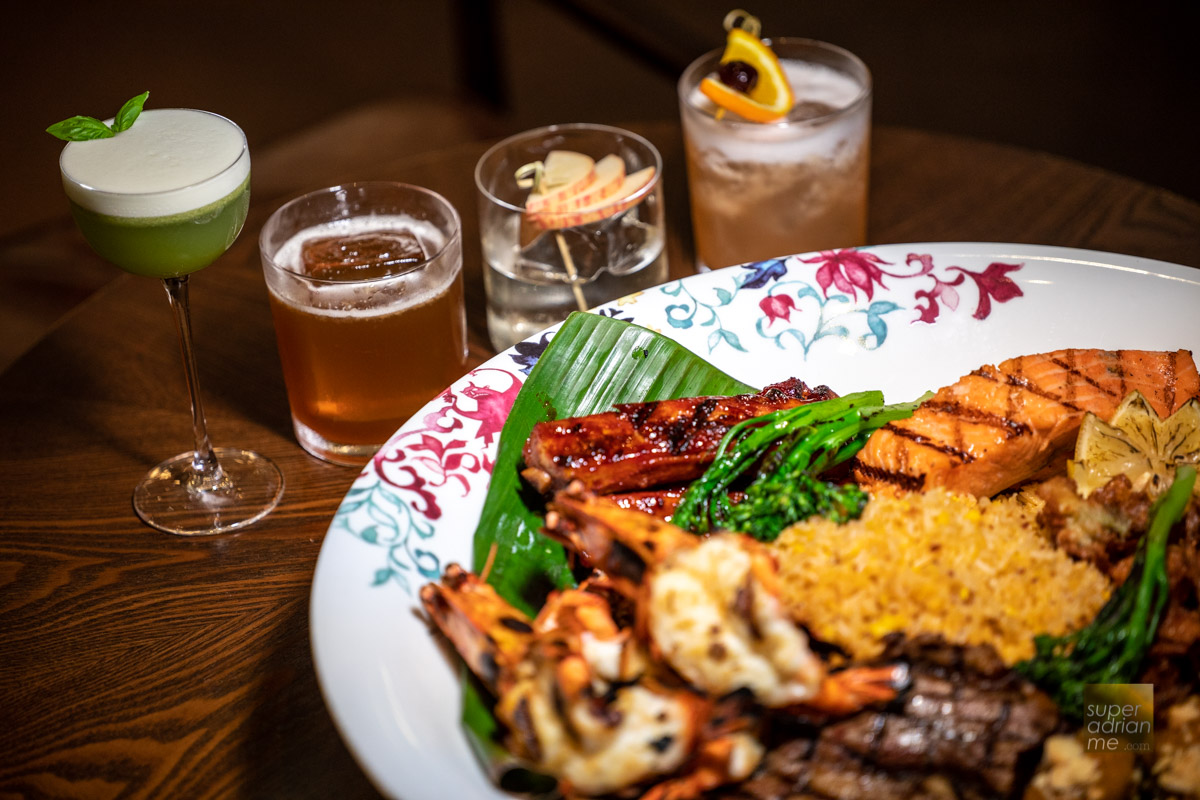 The Boodle Fight Feast features fried soft shell crab, Norwegian salmon trout, grilled tiger king prawns, pork prime rib char siew, pastured-fed angus beef ribeye, Jin Long Yu premium fried rice, and sides of grilled garlic haricot vert and charred lemon crown as well as three different sauces. And there's Mango Sago or desserts.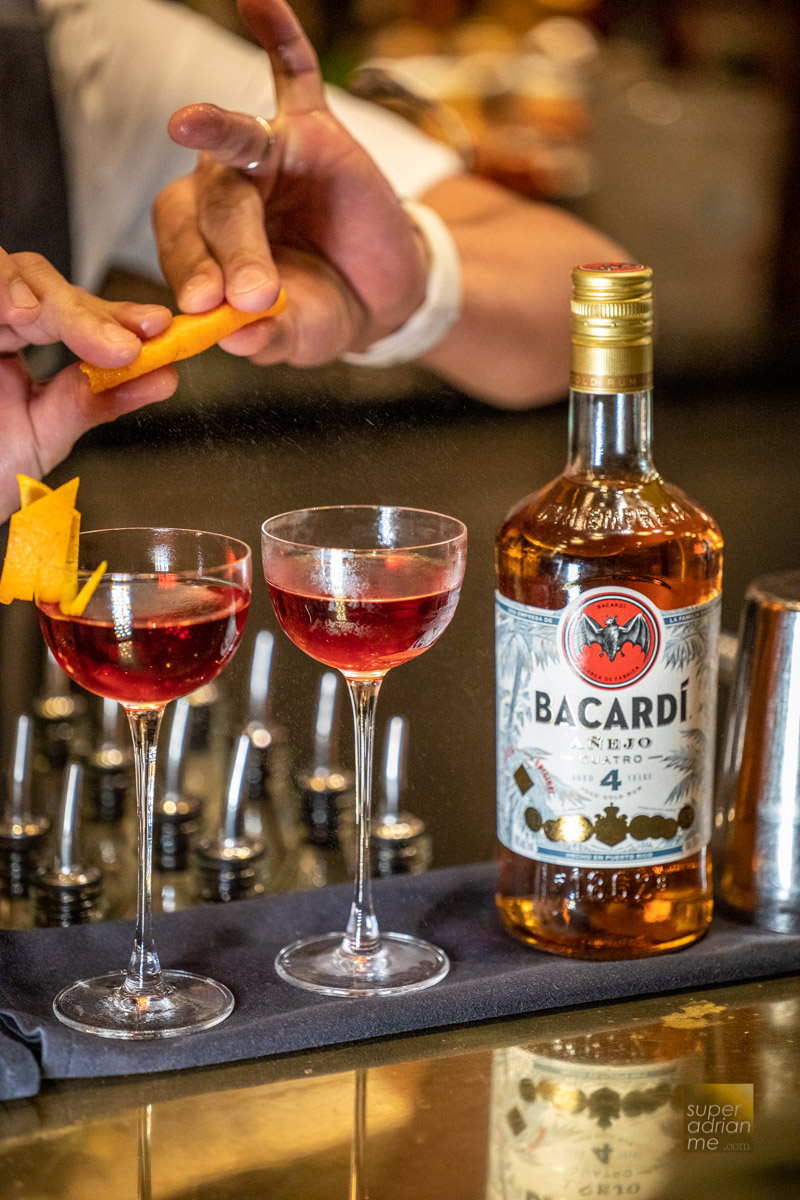 Enjoy a rum tasting flight from Bacardi's premium rum portfolio. Enjoy 30ml drams of Bacardi's Cuatro 4 year, Ocho 8 year, Diez 10 year, Bombay Sapphire Gin and Grey Goose Vodka. Piccini "Venetian Dress" Prosecco extra Dry DOC is the only sparkling wine available.
For reservations email [email protected] or call +65 6715 6871. Available 28 May 2022, 25 June 2022 and 30 July 2022.