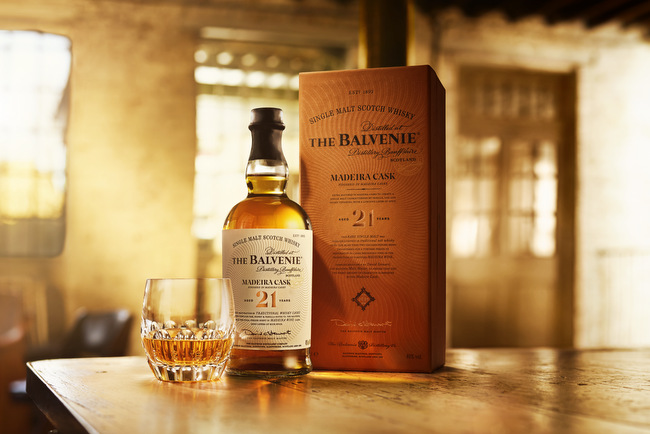 The Balvenie 21 Year Old Madeira Cask will be making its global debut on 1 April 2016. This rare expression has been on preview at Singapore Changi Airport Terminal 1 Central Piazza since 2 March 2016 and is available exclusively at DFS at Changi Airport at S$295.
A showcase of local craftsmanship by The Balvenie Connoisseurs of Craft initiative have been around from 2 March to 11 April 2016. Besides getting selfies taken with The Balvenie Morgan, a handcrafted 2-Seat V6 Roadster built in collaboration with the Morgan Motor Company, you can also get a taste of the precious whisky. Make your own bottle tags by personally embossing your chosen design.
Enjoy the final notes of the Madeira with notes of vanilla, oak and honey finishing with a luscious layer of rich spice. There is a fragrant fruity and floral nose with orange blossom, fresh pineapple juice and a touch of spicy ginger finishing on some vanilla syrup.
It tastes of exotic fruit salad and barley sugar with runny honey, cinnamon spices and gentle oak vanilla with a finish of lingering and luscious, sweet and malty alongside swathes of vanilla and a spicy layer.