Tippling Club, the fourth out of six restaurants from The Balvenie and MICHELIN Guide's Handcrafted By platform this year offers a whisky-paired dining experience till end of the year. Previous editions staggered throughout this year included Shishen Hanten, Burnt Ends, and Braci.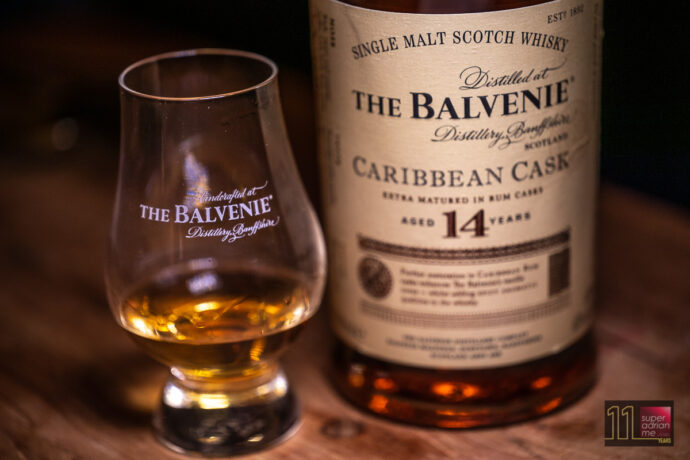 "We are proud to be able to extend our partnership with MICHELIN Guide for a second year running to include more restaurants across Singapore. The concept of whisky-paired dinners may be new to some, but embodies the pursuit of ultimate craftsmanship. The diversity of the restaurants allows us to not only raise the bar on whisky-paired dining experiences, but also demonstrate how each expression of The Balvenie unveils various tasting notes that pair perfectly with different haute cuisines. Tasting notes can be memories from meals, other drinks, or specific flavours like spices and fruits. The best part is there's absolutely no wrong answer. It's all down to your personal interaction with the liquid."

Brett Bayly, Regional Brand Ambassador for The Balvenie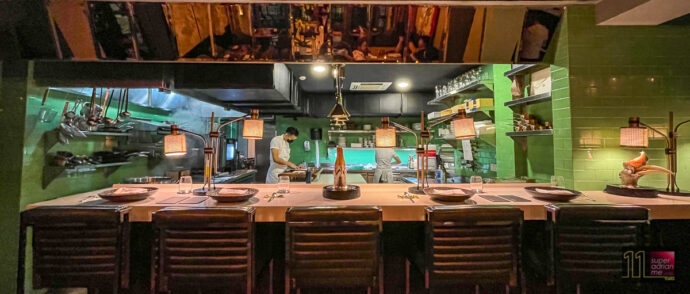 Chef-owner Ryan Clift of the 13-year-old Tippling Club has spent three decades honing his craft in modern gastronomy. He discovers fresh flavour combinations and explores new cooking techniques.
Clift has created an array of snacks. The Parker House roll is smoked with peat from The Balvenie. This gives the roll a malty, oaky note that is unique to whiskies. This is followed by a serve of cured ocean trout with nori cracker and yuzu avocado; Japanese sweet potato waffle topped with truffle crème fraîche and truffle-infused ikura, and then by milk and caviar.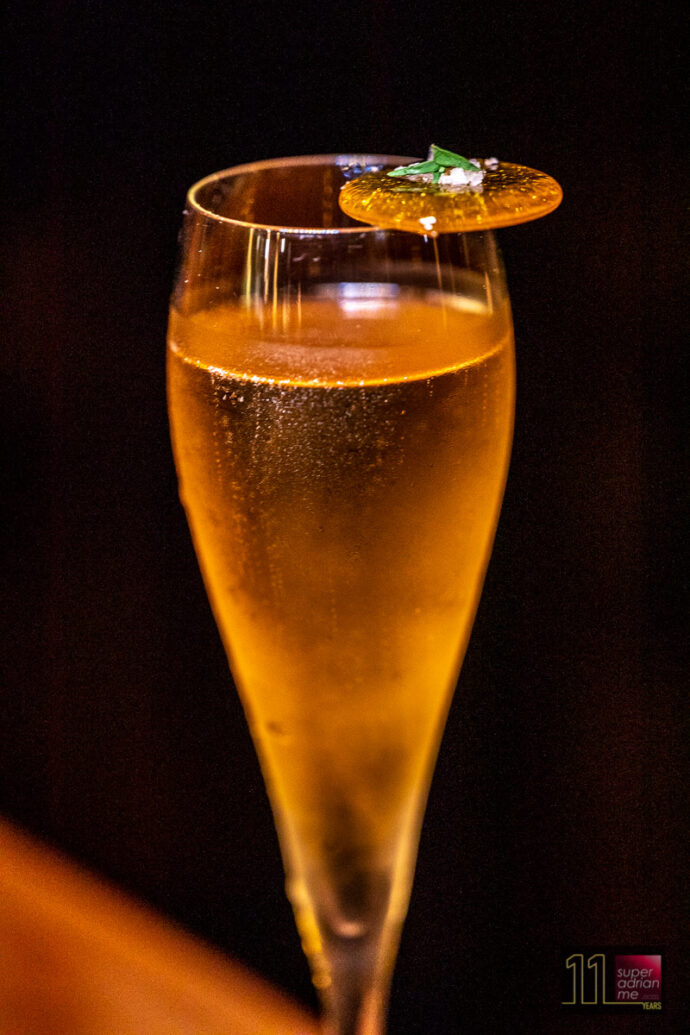 These snacks are paired with The Black Arrow. Loudon crafted this stirred cocktail. It is made using The Balvenie 12 Year Old DoubleWood. The Black Arrow has white truffle, Palo Cortado sherry, popcorn syrup, orange blossom water, and champagne which accentuates the hint of vanilla and gentle spice of the whisky. According to Clift, The Balvenie 12 Year Old DoubleWood's spicy and sweet notes work wonders with the milk and caviar, as it boosts the creamy sweetness of the milk and the saltiness of the caviar.
The Balvenie Doublewood is a whisky that has spent at least 12 years in American oak casks before an extra nine months in Spanish oak ex-Oloroso sherry casks. That's 12 years in American oak ex-bourbon, 9 months in Spanish Oak ex-sherry and another 4 months in marrying tuns.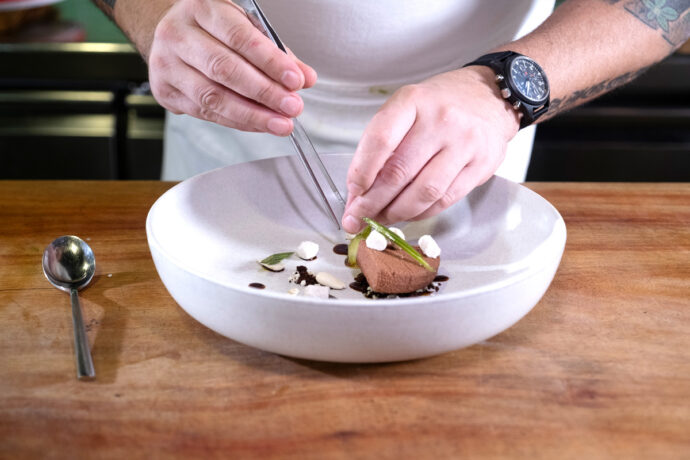 For the second dish, Clift and Adeyemi created a dessert to lift and enhance the floral and sweet peat notes of The Balvenie 14 Year Old The Week of Peat. The whisky is served neat alongside the dessert. Liquid malt-infused ganache is topped with a smoked marshmallow, a confiture of wild fennel infused with anise and dill blossom and a toasted almond milk ice cream.
The Week of peat – Aged 14 Years has a gentle sweet peat smoke, lighter floral notes and delicate butter scotch honey on the nose. Enjoy the taste of velvety and round to taste with the peat smoke balancing citrus flavours, oaky vanilla and blossom honey. The finish is gentle smoke with a lingering and creamy vanilla sweetness. The complementary tasting note for the dessert is the vanilla.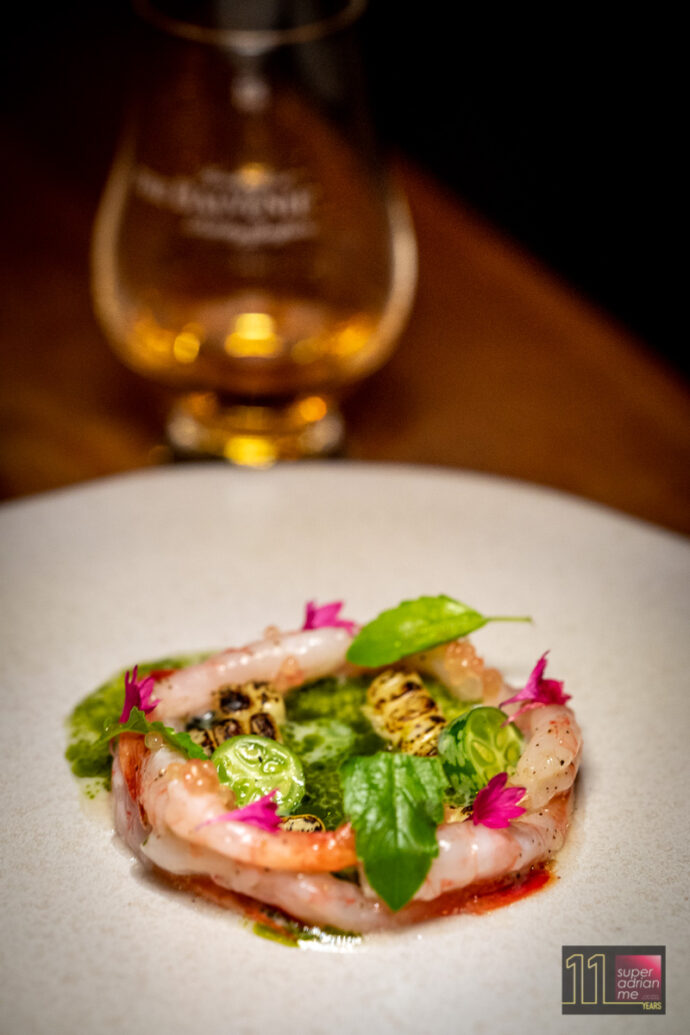 There is also a set pairing menu availablt at S$385++ per person. Besides the two culinary creations, other impeccable dishes await. The ceviche of amaebi, corn milk and figner lime is a refreshing dish with explosive flavours and textures. It is paired with The Balvenie Carribbean Cask 14 years which is a well-rounded whisky with toffee, fruit and vanilla notes.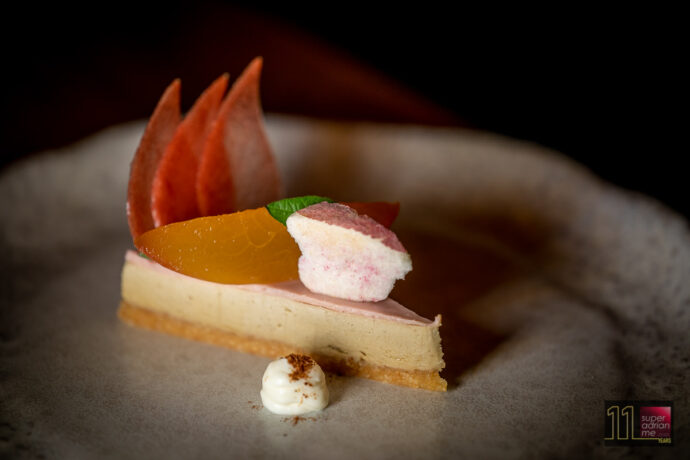 The Kagoshima sweet potato terrine, confit bacalao and engawa comes next followed by a foie gras cheesecake, yamanashi peach, earl grey, and lemon verbena. Looks like a dessert, but definitely not one.
Then the Balvenie Doublewood 12 years is paired with two dishes. The first is a Roast monkfish, parsley root, milk skin and wild mushroom, followed by the Dry aged pigeon, brassica, hoisin xo and myoga.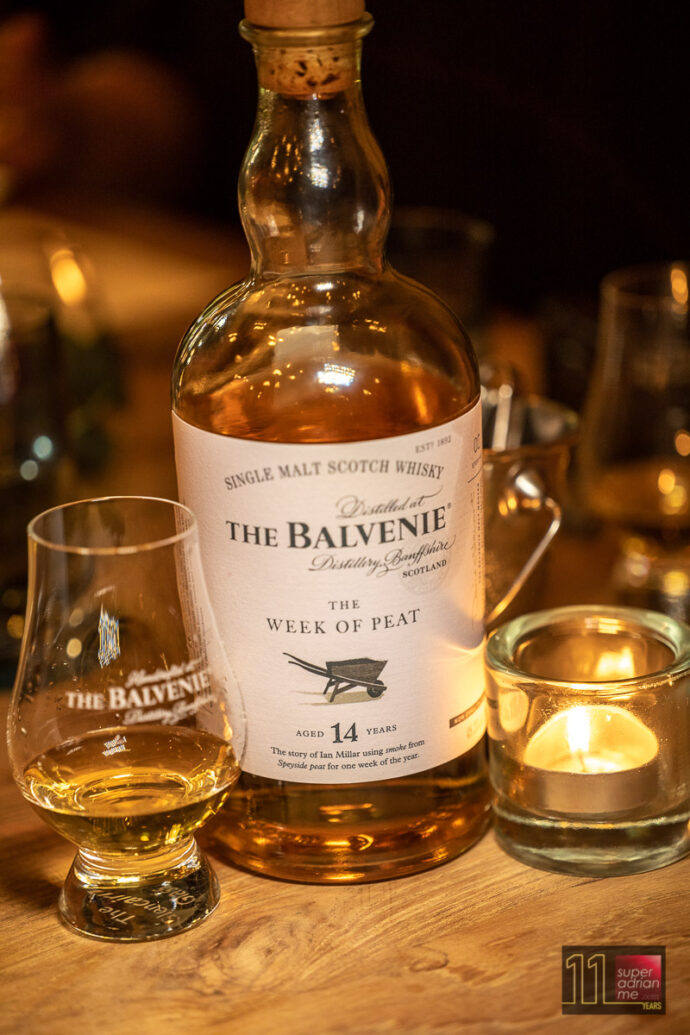 For desserts, enjoy the Musk melon a la Japanese slipper and New York Sour followed by the finale. That's the Caramelised White Chocolate, saleted almond, fennel confiture with The Balvenie 14 Year Week of Peat.
These two culinary creations as well as the degustation menu are available at Tippling Club until 1 December 2021. Reserve a table online or call the restaurant at +65 6475 2217.