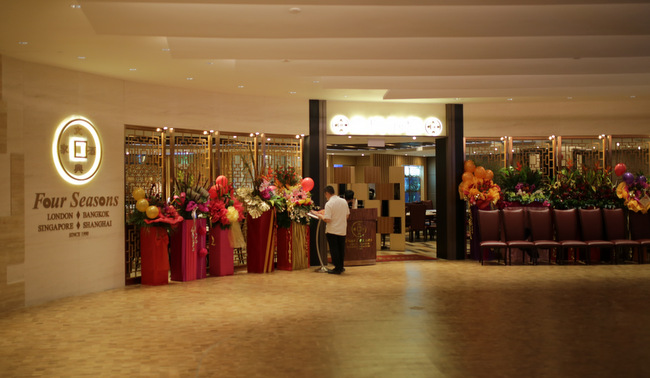 The humble roast duck has been a staple in the menu of most local Chinese restaurants. But it takes an overseas brand and a European-bred pedigree to get tongues wagging. So it is Four Seasons Chinese Restaurant versus London Fat Duck. Just to clarify, Four Seasons has nothing to do with the hotel, and London Fat Duck has no relation to the famous The Fat Duck restaurant in London.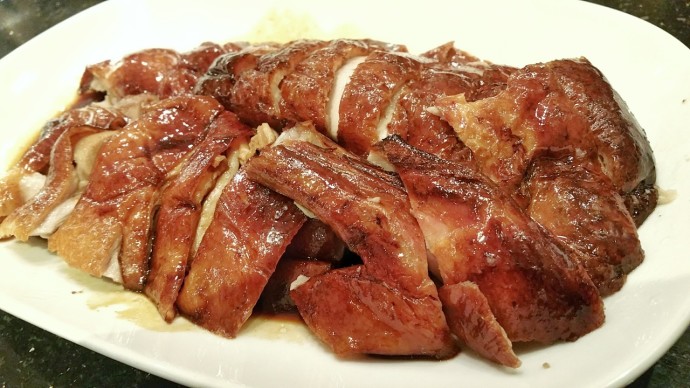 Both are quite different dining concepts. Four Seasons is a Chinese restaurant popular for their ducks. Started in Queensway London in 1990, it now has branches in Shanghai, Bangkok and Singapore. They have a rather extensive menu with standard Chinese fare but the focus is their roast duck. It is marinated with a blend of herbs and spices and is served with a special sweet and savoury herbal sauce. The duck's skin is soft and drenched with this signature sauce. A whole duck costs S$68.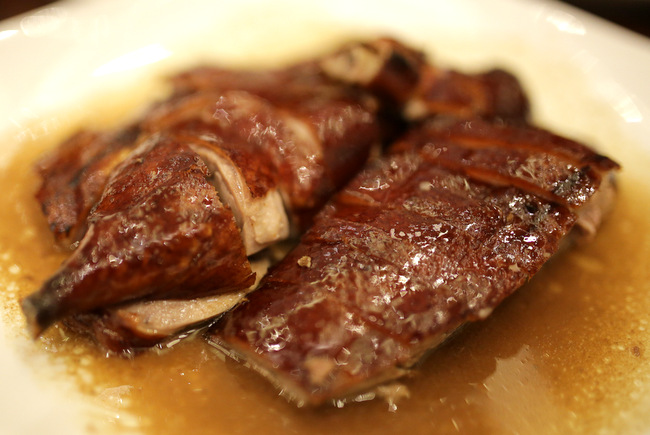 London Fat Duck is a new concept started in Singapore, using special ducks bred in Ireland, which the restaurant claims to be the "wagyu of ducks". London Fat Duck is a casual dining outlet that serves noodles, rice, porridge and dim sum plus a range of roast meats. In comparison to Four Seasons, their Signature London Roast Duck (S$48 for a whole duck) is juicier as there seems to be a slightly thicker layer of fat below the somewhat crispy skin. Not much is said about the marinate or the sauce, but it is tasty. The meat really grew on me and I kept reaching out for more after my first piece. I even returned on a separate day, to have a simple plate of Roast Duck Noodles (S$7.80).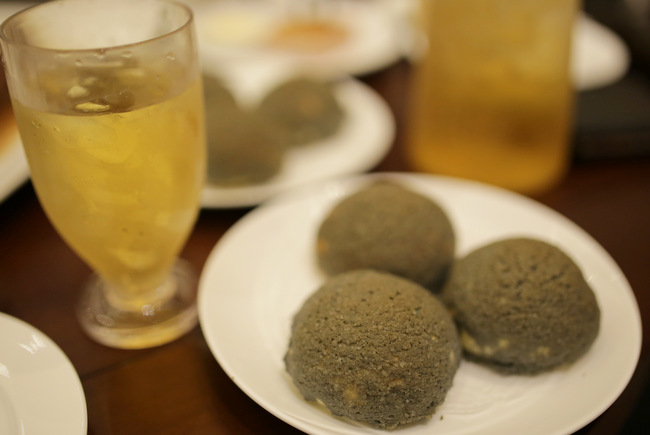 Besides their ducks, London Fat Duck also boasts of their signature Black Pepper London Duck Bun and the Crispy London Duck Snow Bun (both S$4.80 for 3 buns). These sweet buns are crispy on the outside and soft inside. They are best eaten fresh. The fillings do not disappoint in taste but a little in quantity.
My verdict on the duck? I prefer London Fat Duck for its overall taste and because I can get my fix without worrying how I am dressed or if I will burn a hole in my pocket.
London Fat Duck is located at 6 Scotts Road, #B1-16/17 Scotts Square. Tel: +65 6443 7866. Opening Hours: 11am – 10pm (Mon-Fri), 10am – 10pm (Sat, Sun, PH)
Four Seasons Chinese Restaurant is located at 13 Stamford Road, Capitol Piazza #02-27/28/29. Tel: +65 6702 1838. Opening Hours: 11am – 10:30pm
(Update 1 January 2022: Four Seasons Chinese Restaurant has closed down)