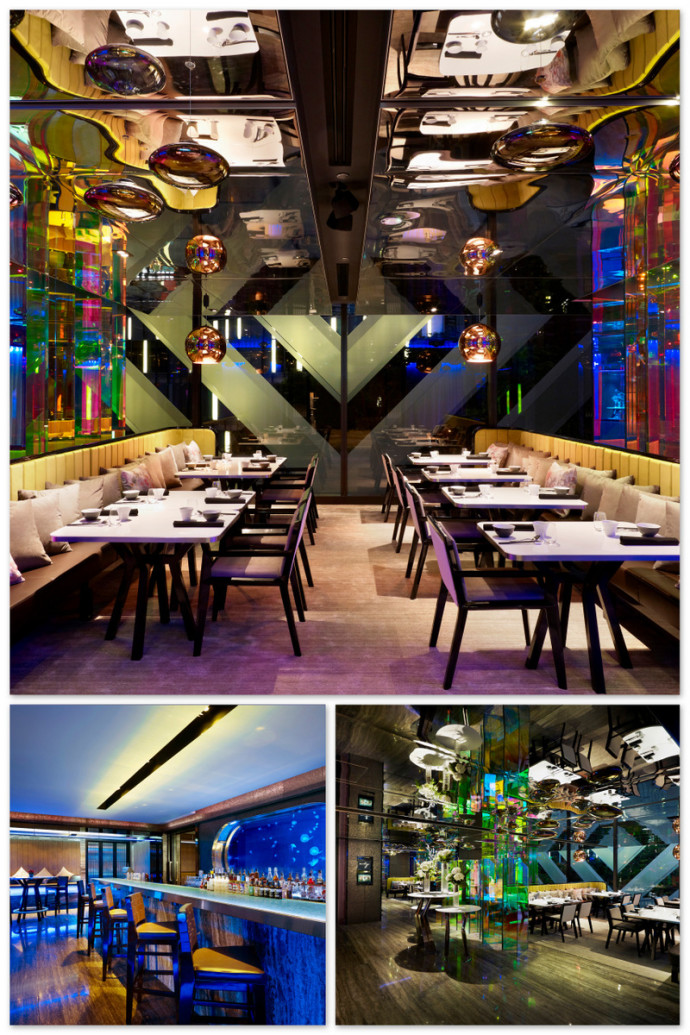 Mitzo at Grand Park Orchard hotel is a typical Chinese restaurant at heart, dressed up in chic contemporary decor. Walking into Mitzo reminds me of the ambience of an upmarket club or lounge with background music of Nu Disco and Neo Soul grooves, to set the mood. 
Chef Nicky Ng, who once was a deputy chef at Club Chinois, kicks up modern take on Cantonese cuisine. It does not feel like a hyped up fusion restaurant which leaves you figuring out what you just ate but closer to comfort food, done with elegance and refinement, qualifying it for your go-to place for birthdays and anniversaries.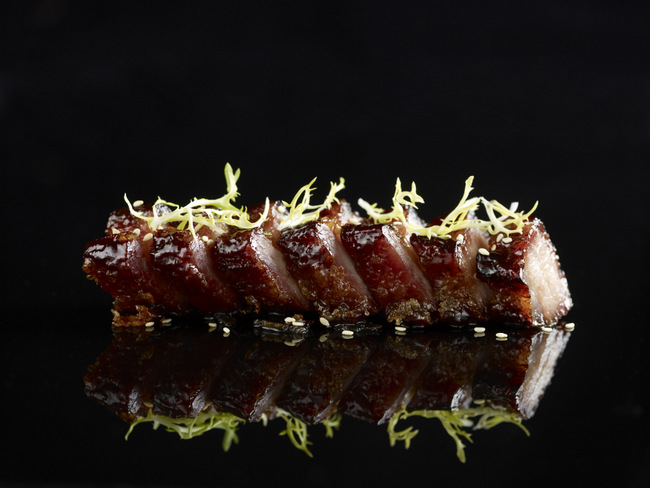 One of the key reasons why I keep going back to Mitzo is because they have one of the best char siew – The Mitzo Special Barbecued Pork (S$18). Soft and tender U.S. pork belly that melts in your mouth. It comes with a crispy, crackling skin, coated with caramelised sugar. It is a tad too sweet to consume too many pieces at one go so you savour two or three pieces first, then get on with other dishes before coming back to it along the way. It works very well with rice as it helps to reduce the overall sweetness. Of course, char siew rice. Such bliss. I am salivating just thinking about it.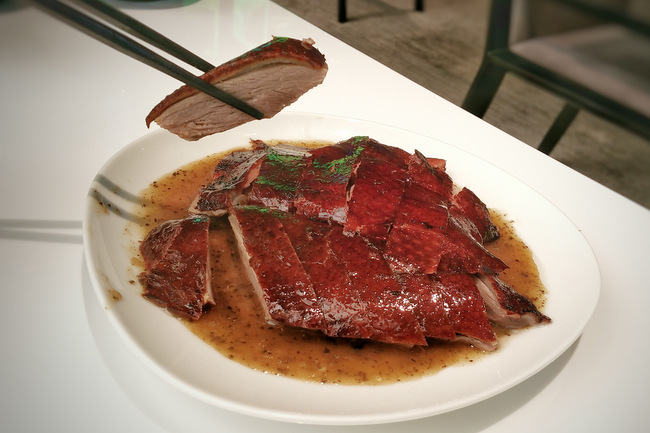 I had just done some tastings of roast duck eateries, and the Black Truffle Crispy Duck (S$38 for half duck) here takes top ranking. A truly hidden gem considering the publicity the other roast ducks are getting. I am particularly impressed by the crispiness of the duck's skin. This is achieved during the pre-roasting stage when the skin is coated with maltose candy and dried under a controlled temperature. The duck is not gamey and sits neatly on a bed of special homemade truffle sauce that compliments it perfectly and is not too overpowering.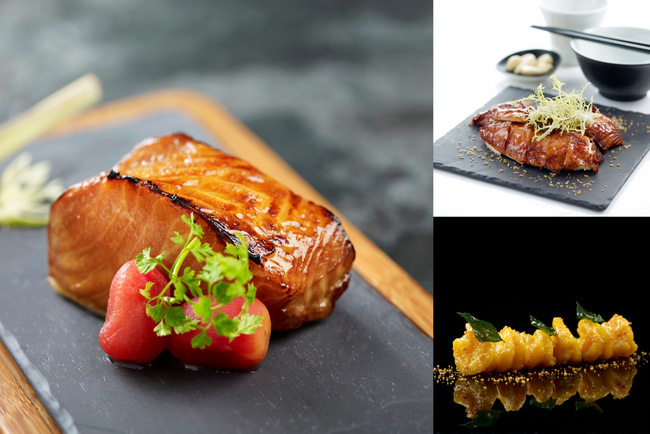 I tried several other dishes like the Roast Chicken with Crispy Garlic (S$28 for half chicken), the Pan-fried Wagyu Beef with Spicy Peanut and Sesame Sauce (S$38), an Oven-baked Chilean Seabass with Lemongrass, Chilli and Spices (S$36) and their Deep-fried Prawn coated with Creamy Lemon Sauce (S$32). All good, no disappointment.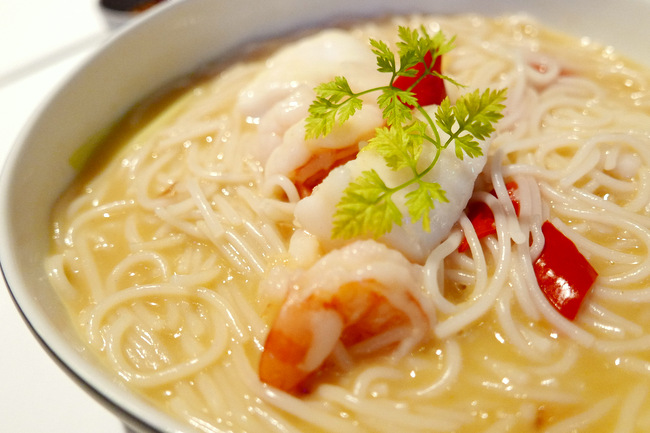 But it was the Braised Vermicelli with Scallops, Prawns and Cod Fish (S$28) that got my final vote. Immensely comforting and heartwarming. The light and flavourful broth is made with old hen, dry scallop and pig trotter. 
Mitzo also has an impressive bar with cocktails concocted with Asian herbs and spices or even with Traditional Chinese Medicine for some health benefits. Mind blowing isn't it? Of course you get the classic cocktails too, if you are less adventurous. And a very comprehensive range no doubt. How this works with your Chinese food might baffle you a little. But that is what makes Mitzo unique. Give it shot. No pun intended. 
Mitzo is located at Level 4, Grand Park Orchard, 270 Orchard Road. For reservations, call +65 6603 8855. Opens 12pm to 2.30pm (lunch), 6.30pm to 12am (Sunday to Thursday), 6.30pm to 1am (Friday, Saturday, eve and on Public holiday)