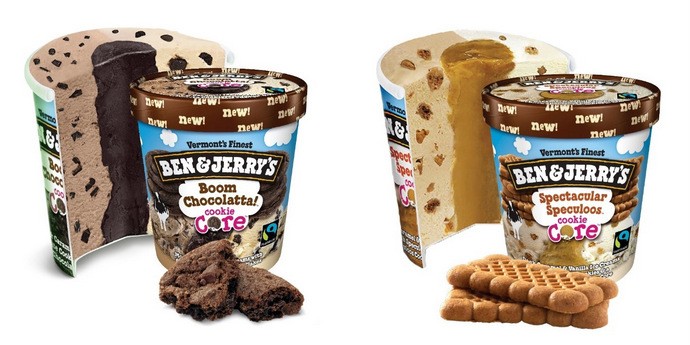 Peanut Butter? Moo-ve side for Ben & Jerry's new Cookie Core flavours!
No stranger to catchy names and addictive flavours, the new Boom Chocolatta! and Spectacular Speculoos is here to satisfy all your dessert cravings in one tub.
Creamy yet crunchy, the Boom Chocolatta! is one bombshell of an ice cream (if the exclamation mark did not already give it away). Chocolate fudge flakes-filled mocha and caramel ice cream wraps around an epic chocolate cookie centre for one addictive scoop after another. Also, is anyone else sensing the K-pop reference? BIG BANG TOP's Boom Shakalaka definitely comes to mind!
Now, you cannot have a cookie core party with Spectacular Speculoos. This cinnamon shortcrust biscuit spread from Europe finally appears in Ben & Jerry's, surrounded by rich dark caramel and vanilla ice cream. Satisfying guilty pleasures do not get any better than this.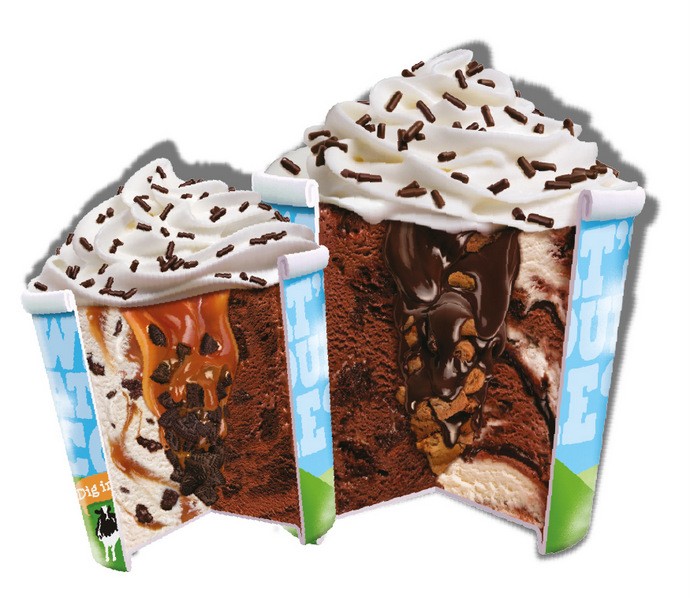 Give the new indulgences a try during the Cookie Core Tour Launch on 21 August 2015 from 2pm to 7pm at their Flagship Scoop Shop at [email protected]. Of course, it would not be a launch without something a little more special. Fans can upgrade their samples of the new flavours into a limited edition Sundae of whipped cream, chocolate syrup and cookie crumbs.