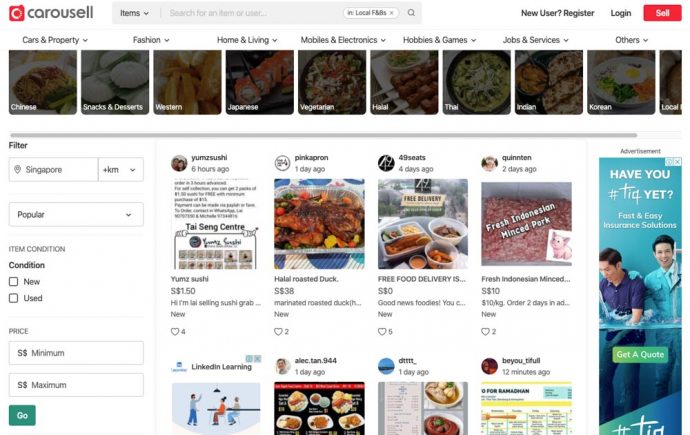 Carousell has partnered Unilever Food Solutions, a foodservice supplier with brands such as Knorr, Best Foods and Lipton, as part of its #SupportLocal campaign to help F&B businesses whose operations have been disrupted by COVID-19 and had no prior experience with online operations so that they can provide on-demand takeaway services without paying a premium or commission to external vendors.
The first phase of the initiative #SupportLocal F&Bs rallies Singaporeans to support the smaller F&B establishments and hawkers in their neighbourhood.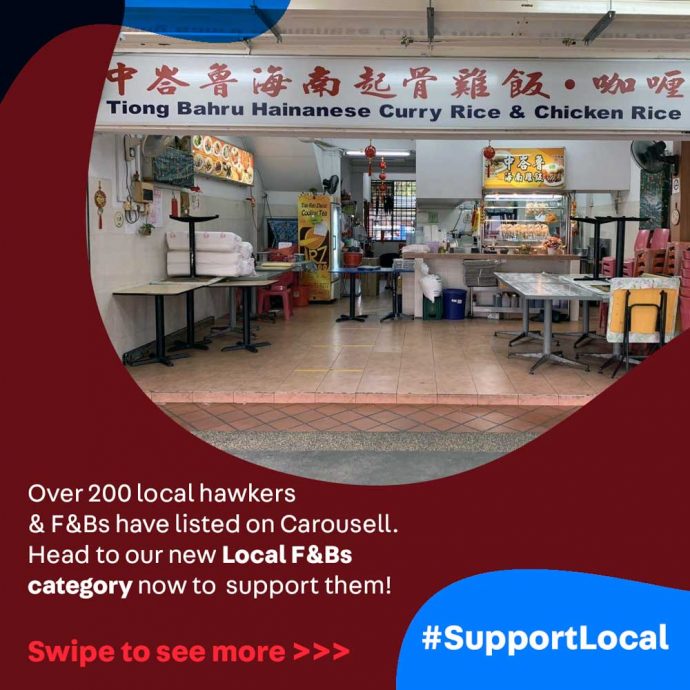 Over 2,500 F&B businesses will be onboarded onto the newly created Local
F&B category on its platform. Interested F&B outlets may list on Carousell
following these simple guidelines.
Carousell is also aiding local SMEs who have been impacted by COVID-19. In the second phase of the initiative, '#SupportLocal Retailers', Carousell will be providing eligible SMEs with a business grant that entitles them to 3 months worth of premium services on Carousell, including a CarouBiz (Carousell for Business) subscription. The subscription service provides a
suite of premium seller tools for retailers to gain more exposure to buyers during this crucial period and expand their business on Carousell.
Check out our other piece on #savefnbsg and participating F&B outlets that offer takeaway or delivery.