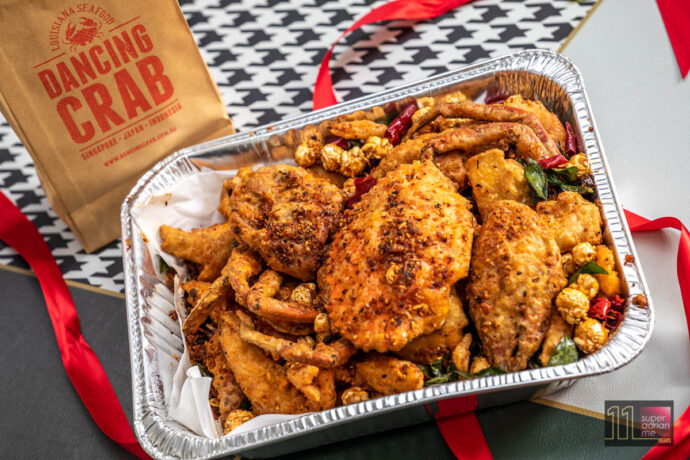 Dancing Crab celebrates its 7th anniversary with a dry seafood boil. It has launched THE ULTIMATE TRIO, a special-never-been-introduced-before recipe for its popular seafood boil with Celebrity Li Nanxing. Senior Executive Chef David Liew combines his signature recipe with Li Nanxing's LNX scallop hae bee hiam sauce (a family heirloom recipe).
This is great if you want to try something new instead of Dancing's crab's usual sauces such as the Buerre Blanc sauce or its signature Cajun Sauce.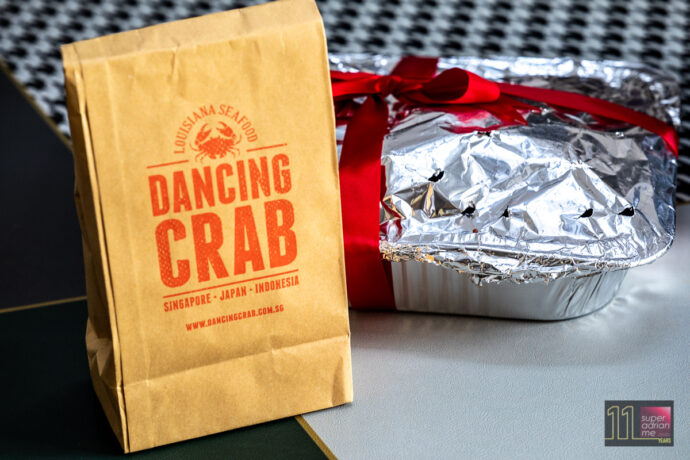 The Ultimate Trio dry seafood boil features three main ingredients of crab, prawn and fish. It is priced at S$133++ and comes with 800g live crab, Soft-shell crab, 12 pieces of white prawn and Pacific Bocourti Fillet and a medley of spices and ingredients such as kaffir leaves, crisp almond flakes and popcorns. Do not underestimate the crispy bits and popcorn. They are packed with so much flavours and are also very addictive. Limited portions are available daily for self-collect, takeaway, delivery as well as dine-in at Orchard Central and VivoCity outlets.