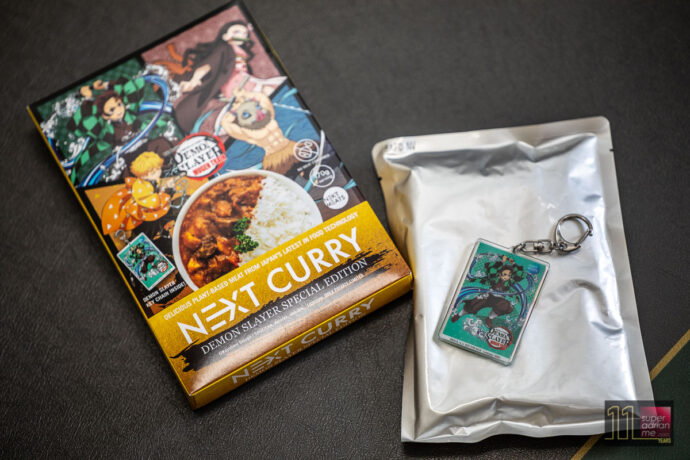 Next Meats has launched a new plant-based instant curry. Earlier this year it also launched the plant-based Karubi meat. The Next Curry is low in fat and high in proteins. The curry does not contain any animal-derived ingredients, chemical seasoning, acidulants, colourings and fragrances. There are chunks of Next Meats' meat. Pair this curry with a bowl of udon or fluffy rice.
Next Meats is a food-tech venture company from Tokyo that specialises in the research and development of Japanese-style alternative meat products. Research and development started in 2017 after which it was established as a company in 2020. Its portfolio of products includes plant-based burger patties, gyudon and yakiniku meats.
The company is set to launch Singapore's very first plant-based yakiniku meat production facility this year. The stakeholders in this new venture are Global Good Plant Meat Pte. Ltd., the exclusive distributor for Next Meats' products, and Tiong Lian Food Pte. Ltd
Ingredients will be imported from Japan, with processing and packing to be carried out in Singapore. Plans are in the pipeline to export the offerings locally and to neighbouring Malaysia and Indonesia, where demand for alternative meats is high.
This curry launch is a collaboration with the popular Demon Slayer anime in Japan. Each Demon Slayer-themed curry box comes with one limited-edition acrylic keychain. There are five in total to be collected. These are exclusively available at S$7.50 per box in all Don Don Donki stores.
Next Meats has also partnered with Aburi-En to launch a limited-edition Demon Slayer x Next Meats meal. The Premium Karubi Don Set priced at S$13.80 features grilled meatless boneless short rib with Aburi-EN's special sauce served on premium Japanese rice and tofu Waianae miso soup. This set comes with a Demon Slayer Keychain as well. In April this year, Next Meals released the world's first plant-based yakiniku meats in two forms. There was a Kalbi Don Set and Stamina Teishoku that was available only at Aburi-EN till July this year.