A Refreshed Crystal Jade Palace Under Chef Martin Foo
Crystal Jade Palace reopened its doors in June this year after being closed for three months of renovation after Chinese New Year. It first opened in August of 1993. Today Crystal Jade Palace has a new look and a new menu by Chef Martin Foo, the Group's Executive Chef. Chef Foo, previously from VLV and Tung Lok Private Kitchen, is also the resident chef at the Group's flagship fine-dining restaurant at Ngee Ann City.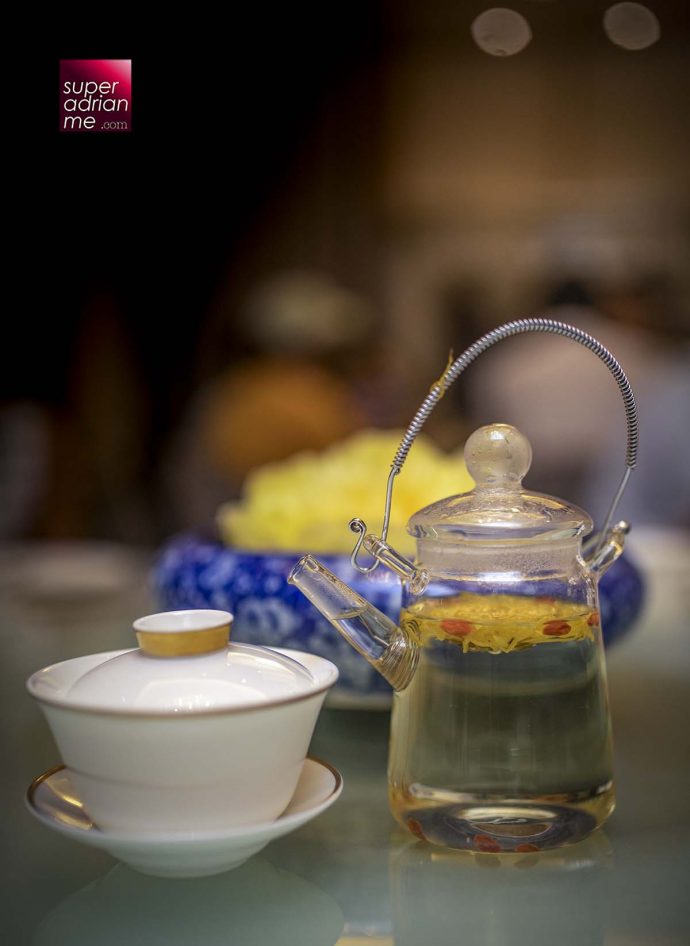 The space here includes an intimate tea room where customers can enjoy a selection of 10 artisanal teas, a communal dining hall, an elegant courtyard and private dining room of which one caters up to 120 guests. The whole restaurant can accommodate 318 people.
Chef Foo's menu of more inventive Chinese cuisine and a unique omakase-inspired dining concept of a six or eight-course priced at S$138 or S$188 per person respectively. A two-week advance reservation is required.
Chef used to make the Garden Salad with Crab Meat, Pomelo and Sakura Ebi, a Korean style salad with lettuce for his regulars. A duo platter of Roasted Irish Duck with Black Truffle & Honey BBQ Iberico Pork is perfect for sharing. There is a good proportion of fat to skin on the Irish Duck that pairs well with the truffle oil. The light earthy and nutty flavour of the Peruvian Ginseng (or Maca) double-boiled Chicken Soup and umami-packed Sea Whelk will cost S$26 per person.
Other dishes that are worthy of mention is the Slow Braised Australian Sea Cucumber with Grandma's Braised Pork Belly (S$36), the Fried Crispy Rice and Orzo Pasta with Prawn and Shrimp (S$26) or the Steamed XO Scallop dumpling wrapped in a 'Marbled' Skin that is served only during lunch (S$8.80 for three pieces).
Chef Foo enjoys using Shishito peppers in his dishes including one with Sauteed Beef Cubes in Black Pepper Sauce (S$36) or another with Stir-Fried shredded Fish Maw with Black Bean Sauce sourced from Taiwan.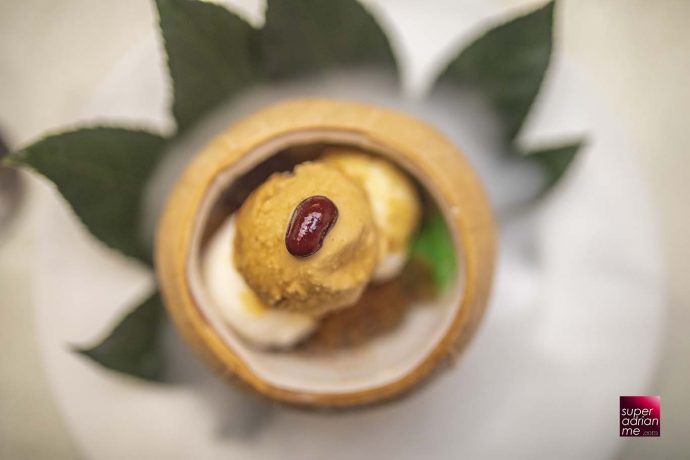 Customers will appreciate the familiarity of desserts at Crystal Jade Palace including the Chendol with Coconut Ice Cream and grass jelly cubes (S$12.80) Feuilletine shards, and Crème Brulee with homemade durian ice cream (S$13.80).
Min Jiang's Move from One-North to Dempsey Hill
In April this year, Min Jiang at One-North closed its doors after 12 years and moved to a new location at Dempsey Hill. The bigger premises feature a contemporary interior designed by celebrated architect and interior designer Ernesto Bedmar in a British-era building.
The space comprises an 8-seater bar, three private rooms with pillarless space that seats up to 3- guests, a wooden deck, alfresco dining veranda and a dining area.
Ipoh-born Master Chef Goh Chee Kong cooked professionally in Malaysia for close to a decade before coming to Singapore in 1991 where he worked at Tung Lok Group's Ling Zhi vegetarian restaurant. He has been with Min Jiang for a long time, spending five years at Min Jiang at Goodwood Park and 12 years at Min Jiang at One-North.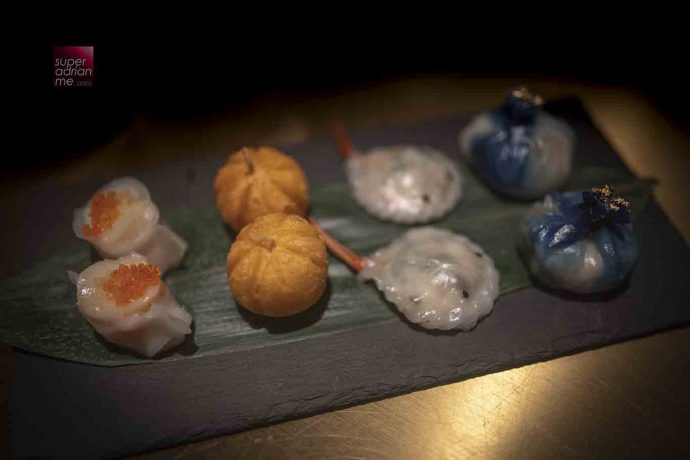 The new menu features a Deluxe Dim Sum Platter of intricate handmade dim sum creations like the Steamed Blue Pea Truffle Vegetable Dumpling, Steamed Crabmeat, Prawn and Vegetable Dumpling shaped like a stingray, Deep-Fried Glutinous Rice 'Golden Pumpkin' and Steamed Scallop Dumpling. Available at S$38 for two for dinner and lunch.
The Steamed 'Goldfish' Prawn Dumpling 'swimming' in a delicate egg white sauce is available for lunch. Almost too pretty to eat.
The Braised Sea Treasure Soup in Pomegranate Egg White Parcel accompanied with Prawn Spring Roll is rich in collagen from the chicken and pork broth. Priced at S$48 per serving.
The Turbot Fish served in Two Styles – deep-fried with almond flakes and bread crumbs and stir-fried with seasonal vegetables, hon shimeji mushrooms and truffle oil is priced at S$160 for 800g.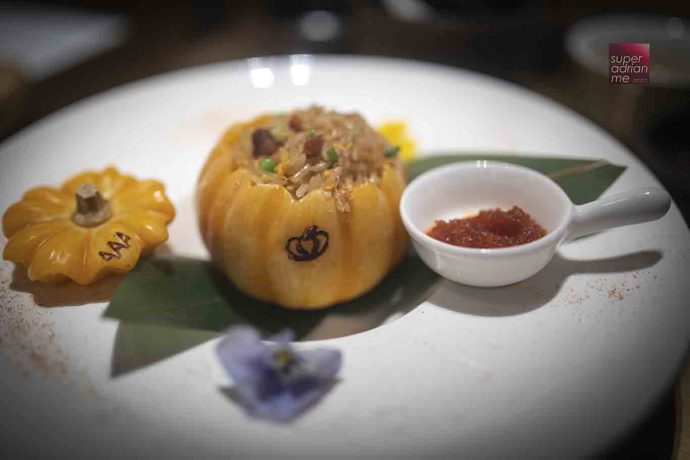 Iberico Pork Fried Rice served in Mini Pumpkin accompanied with XO sauce at S$18 per person.
Some other dishes worthy of mention include the Stewed Noodles with lobster, Sichuan Hot and Sour Soup in a Stone Pot with a Crispy Prawn Spring Roll, and Homemade Tofu with Crabmeat, Assorted Mushrooms and Seasonal Greens, Pan-fried US Kurobuta Pork with Melted Onions, and Chef Goh's Appetiser Platter of Wok-Tossed Lobster Medallion coated with Creamy Salted Egg Yolk, Sliced Pork with Marinated Shredded Papaya and Black Garlic, and Steamed Egg and Pan-Fried Scallop with Truffle Oil.
Tung Lok Opens Taste by Tung Lok at Park Regis Hotel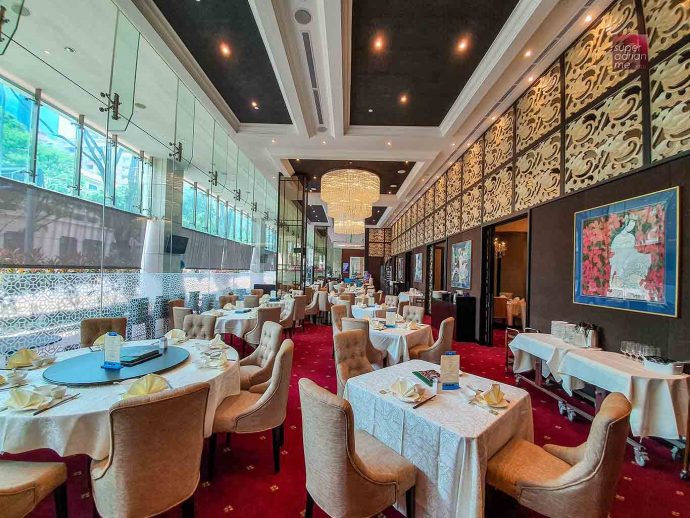 Tung Lok has opened its latest outlet – Tung Lok at Park Regis Hotel. Tung Lok also manages the breakfast and in-room dining for hotel guests. Tung Lok has had experience in managing breakfasts for hotels previously at Orchard Parade Hotel (now known as Rendezvous) which is home to Tung Lok Signatures.

Healthy, sustainable and organic dishes are served at Taste by Tung Lok. Ingredients such as Kuhlbarra Barramundi, Silver Hill Farm Irish Duck, Santori MD2 Kampung Chicken come from sustainable sources.
Santori Kampung Chicken is the first and only Healthier Choice Kampung Chicken in Singapore. The chickens are fed with Bromelain, a digestive enzyme extracted from premium MD2 pineapples which are known to be equivalent to the Mao Shan Wang of Durian. These chickens have no growth hormones and are slow grown over 70 days, low in sodium and saturated fat with no antibiotic residue.
One of the signature dish is the Double-boiled Fish Maw with Kampung Chicken. Chef uses fresh fish maw from the Kuhlbarra barramundi. The pot is double boiled for over five hours. A pot for two is priced at S$55 and for four at S$98.
The Steamed Australian Barramundi Fish Head with Garden Pea Sauce topped with a generous serving of pork lard. The paste is made with organic soya bean sauce.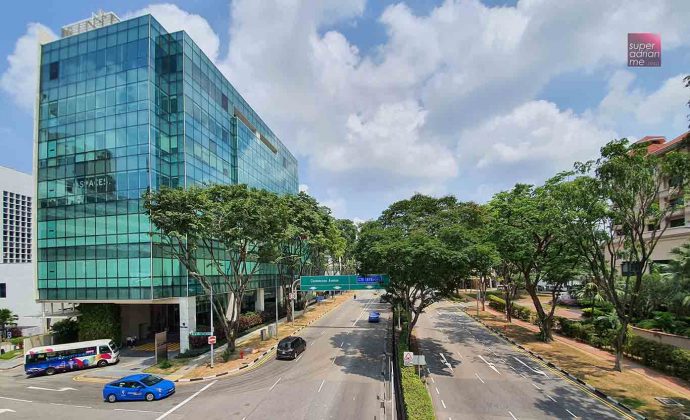 Crispy Aromatic Duck is a trending dish today. The succulent tender and piquant duck meat is priced at S$38 for half a duck.
I enjoyed the Crisp-fried Tiger Prawn with Sichuan Spice. Deep-fried with its shells on, the prawns are so crispy you can chew on them with the shells and almost swallow them whole.
The Curry Fish Head is available with a choice of fish but go for the Barramundi because it has way more meat and less bones. The spicy curry is full of lemak and tastes sweet with a lot of curry leaves. This delightful dish is priced at S$48.
48 Years of the flagship Shang Palace in Shangri-la Singapore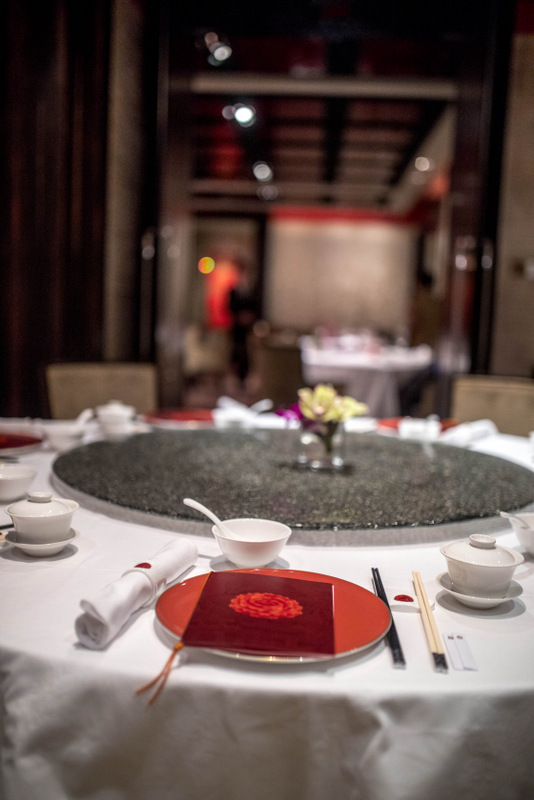 It was 15 April 1971 when the world's first Shang Palace opened right here in Singapore at the Shangri-La Hotel Singapore. Till today, it is still one of the favourite Chinese restaurants of many.

The Shang Palace Platter featuring steamed crystal dumplings with beetroot and water chestnut, steamed morel mushroom with assorted vegetable dumplings and barbecued pork loin glazed with honey. The barbecued Iberico pork loin glazed with honey is reason enough to get two Michelin Stars.

The Boneless Quail is filled with 40 grammes of Bird's Nest in supreme broth. The Stewed Boston Lobster with lemongrass and garlic served in a claypot is a beautiful dish. The garlic is not too overpowering.

The Deep-fried crab meat, coriander and pork fritter is one my favourite dishes. The dish may smell gamey but it did not taste that way. This dish is hard to find now because too much work is required to prepare this dish.

Add some chilli padi to the Coddled Sliced Soon Hock Fillet and Young Coconut in Fish Broth and you get a lovely dish.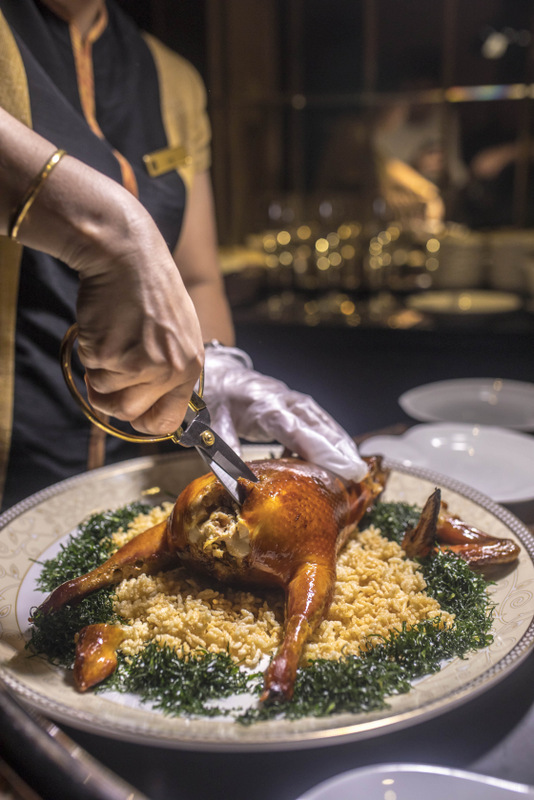 Another highlight is the Deep-Fried Whole Boneless Chicken filled with Glutinous Rice. The kampong chicken is mostly deboned except for the drumsticks. The chicken is deep-fried to an extreme crisp while the meat under that crispy skin is still tender.
Yàn's New Head Chef Ng Sen Tio Refreshes Cantonese Menu
Yàn at National Gallery Singapore has a new Head Chef Ng Sen Tio who cooks from the heart. He has introduced a new selection of Cantonese dishes since August. We got to check out a few of the new dishes at a hosted tasting.
A new signature that should not be missed is the House Special Local Lobster Porridge with Clams and Puffed Rice (S$18 per 100g). The hearty porridge is sweet from the seafood that has been stewed in lobster and prawn shell stock. Add in fried garlic and fried shallots as well as spring onions and coriander to add more flavour.
In the mood of soup, then order the wholesome Golden Pumpkin Broth with Seafood and Chicken Paste Beancurd (S$18 per person). The Pork and Chicken consommé is blended with steamed pumpkin purée while the steamed housemade beancurd comprises scallops, prawns, chicken paste and silky beancurd.
Another personal favourite is the Claypot Wok-fried Prawns with Fish Maw and Vermicelli and Homemade XO Sauce (S$38 for small, S$57 for medium, and S$76 for large). Chef uses housemade XO sauce and chicken stock to cook the vermicelli. Fresh prawns and deep-fried fish are added in and then the dish is topped with jasmine buds. Chef prepares the seafood and vermicelli separately so as not to overcook the vermicelli.
The Wok-fried Sri Lankan Crab with Homemade Pumpkin Sauce (S$10 per 100g) stands out from the rather predictable chilli crab or salted egg yolk crab. Fresh crab is stir-fried in oil till fragrant. Chef steams pumpkin flesh and mashes it. He cooks the mash in a mixture of milk, pepper and curry leaves and then adds it to the crab. Garnish of deep-fried slivers of yam and purple sweet potato are added to the dish.