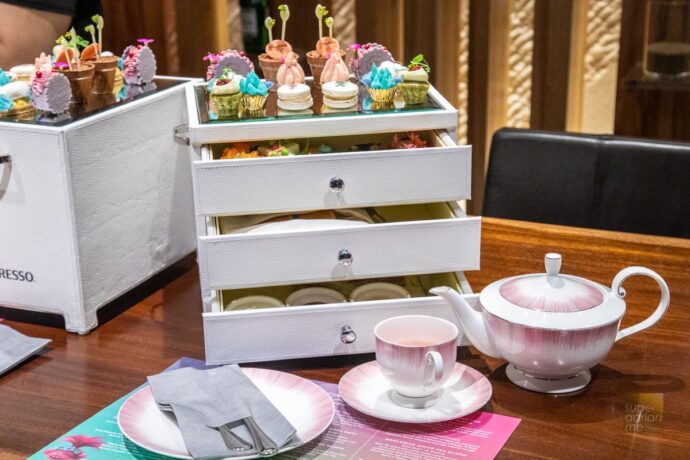 DreamWorks Animation's happy Trolls make their way to Anti:dote in Fairmont Singapore with a fun and colourful themed tea experience. Your favourite Trolls characters are presented in a colourful, lovable and delectably irresistible assortment of themed tea treats in the DreamWorks Trolls – A Tea Experience at Anti:dote.
Savouries include the Smoked Ocean Trout with Crispy Seaweed and Trout Roe; Sakura Chicken Beetroot Brioche; Poached Lobster Charcoal Brioche; Truffle Egg and Mixed Fungus Mille Feuille and Rainbow Bread with Hummus, Sugar Pea and Crispy Onion Hair.
Sweets include the Trolls Popping Pot with Cocoa Crémeux and Chocolate Crunch; Berries Tea Velvet; "Poppy" Speckled Rose Cupcake; "Brunch" Black Sesame Cupcake; as well as Sea Salt Caramel Macrons and Muscat Cupcake with Ribena Blackcurrant Caviar. The afternoon ends with the joy of spreading Devonshire clotted cream over Antidote's signature freshly baked scone, topped with Madagascan vanilla, lemon butter curd and strawberry marmalade.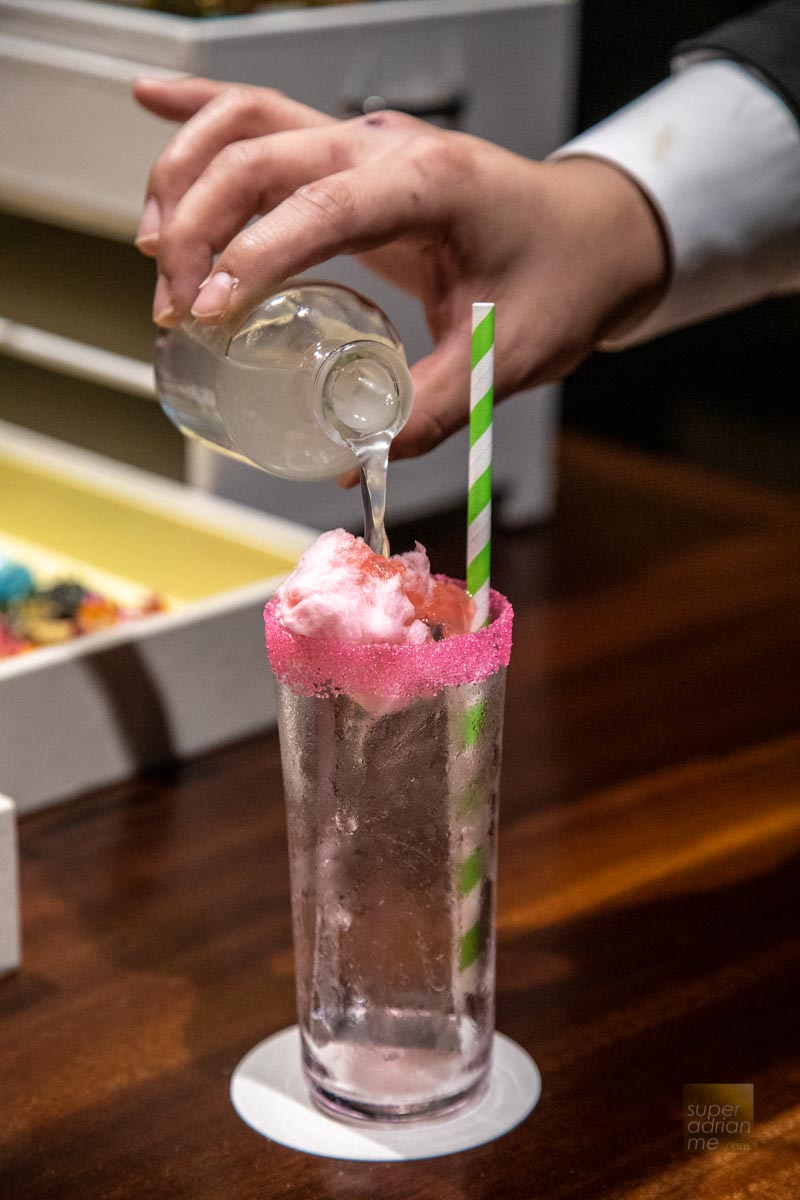 The Trolls Mocktail is a refreshing concoction of housemade mint-infused lemonade. Engage in some hair-raising fun and watch the cotton candy vanish in the delicious creation as it turns to a calming blue hue when lemonade is poured over it.
DreamWorks Trolls – A Tea Experience at Anti:dote is priced at S$72++ per person; S$80++ per person for a choice of Amuse Bouche or S$88++ for two Amuse Bouche, that includes Superfood Sushi with Noukou Egg or Rainbow Dumplings with Black Bean Tofu and X.O. Sakura Ebi.
Reservations can be made directly at 6431 6156 or dining.singa[email protected] for 12pm or 3pm High Tea sessions daily.