Fairmont Singapore has teamed up with Razer to launch the world's first luxury gaming suites. Three luxury suites on level four have been transformed into gaming rooms that feature Razer's peripherals. Guests can bring their own gaming ware and gear in a safe, fun, comfortable and well-integrated environment that lets players bring their A-game to engage in a range of immersive game genres.
Dining and minibar menus have been specially curated for guests including a selection of pizzas, burgers, charcuterie and cheese as well as snacks and drinks that will be served to any of the suites.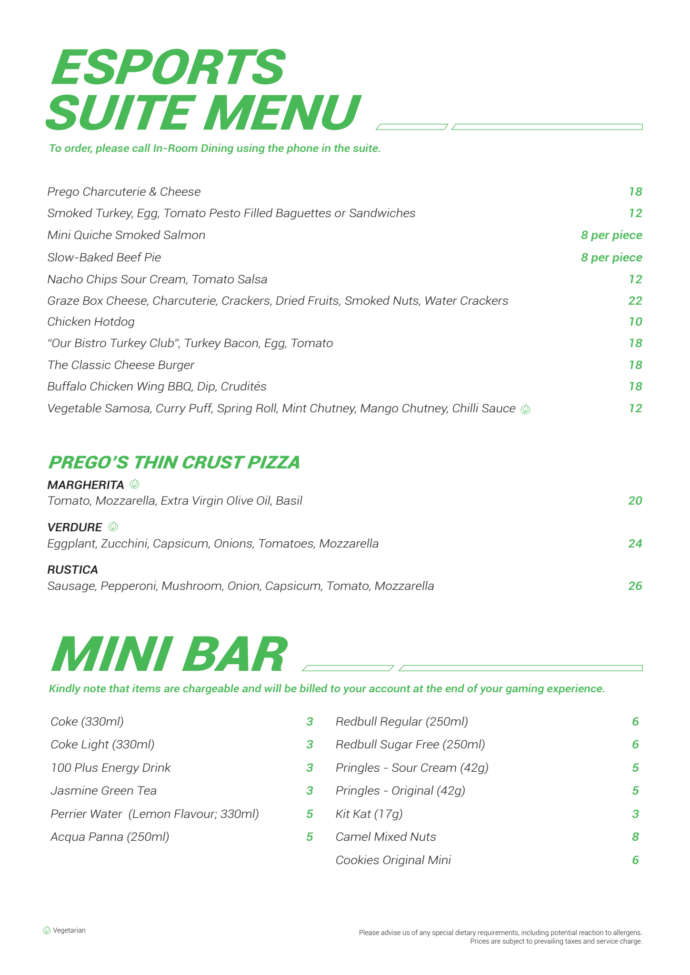 These suites are available to book now in 2 or 4-hour blocks and are open to public from 24 May 2022 until April 2023. Play times are from 9 am to 11 pm daily. Guests under 18 years old have to be accompanied by an adult. Other perks that come with each booking include 10% off overnight stays at Fairmont Singapore, 10% off dining at Prego, Anti:dote, House of WÈI and Mikuni, S$40 Willow Stream Spa day pass that provides access to steam bath, sauna, jacuzzi, and hot and cold hydrotherapy pools and massaging jets.
Check out our TikTok video below.
Razer Console Lounge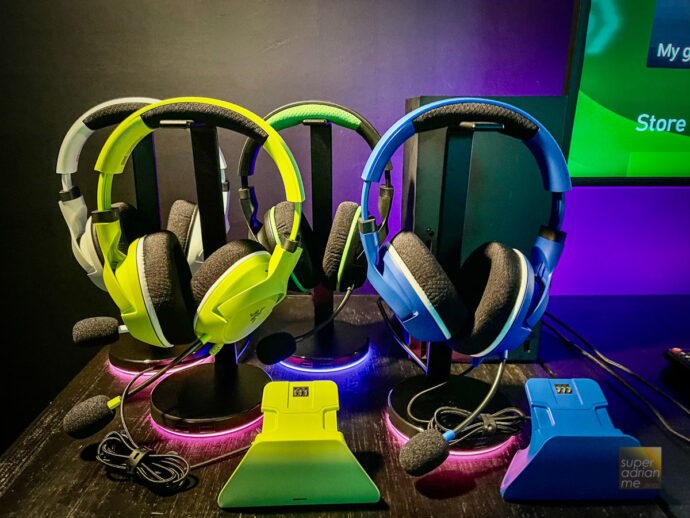 The Razer Console Lounge features Xbox and PlayStation 5 consoles, Razer Wolverine V2 Chroma controllers and a 70-inch TV screen. Play AAA games such as Halo Infinite and Mortal Kombat II or multiplayer options such as Streets of Rage 4. Put on the Razer Kaira for Xbox wireless headset for superior audio immersion and crystal-clear voice communications.
Xbox games include Asphalt Legends, Back 4 Blood, Fifa 21, Forza Horizon 5, Gears of War 5, Halo Infinite, Injustice 2, Guardians of the Galaxy, Mortal Kombat II, Scarlet Nexus, Streets of Rage 4 and A Way Out. Street Fighter V: Champions Edition is available for the PS5.
The Razer Console Lounge accommodates up to six players and is perfect for intimate, casual gaming sessions amongst friends and families. A 2-hour block costs S$180 and a 4-hour block S$320.
Razer Mercury Suite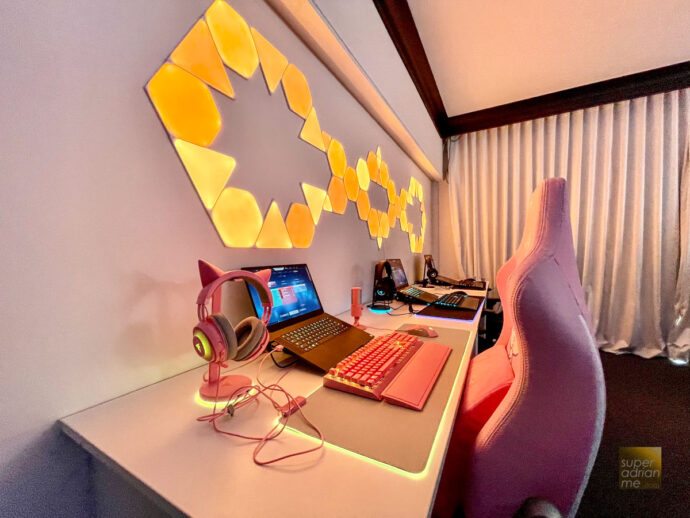 The Razer Mercury Suite has been illuminated with fun, customisable colour-changing light panels. This suite accommodates a 3v3 gaming set-up featuring the Razer Seiren V2 Pro microphone, an essential centrepiece of any streamer's setup.
Razer's limited-edition Razer Iskur X – Hello Kitty and Friends Edition as well as the Razer Lumbar Cushion is complemented with selected Razer Quartz peripherals. There is one setup for this suite. The other gamers will be seated on the Razer Enki, a gaming chair with a built-in lumbar arch and optimised cushion density.
Gamers can also dive into a new dimension of immersion with the Razer Kraken V3 HyperSense. The gaming headset is powered by haptic technology to provide realistic vibration experience for in-game sounds. From rumbling explosions to whizzing bullets, gamers will be able to feel what they hear to truly immerse themselves in a multi-sensory experience.
The Razer Mercury Suite accommodates 6 people at S$240 for a 2-hour block and S$420 for a 4-hour block.
Razer Gamer & Streamer Suite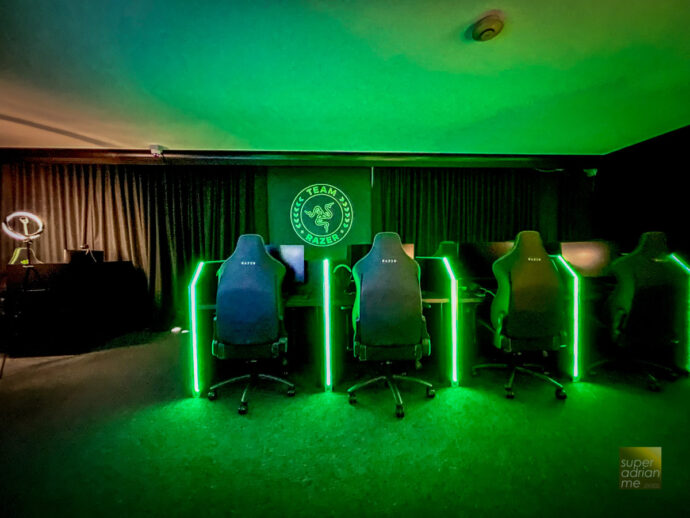 The Razer Gamer and Streamer Suite is equipped with 5v5 battle stations that are connected to a Razer Raptor 27 gaming monitor, Razer Iskur ergonomic gaming chairs and blackout shades. The gaming den is a LAN experience with widescreen monitors and luminescent green LED light strips.
Gamers can choose to easily plug and play from their own laptops or battle on limited loan sets of the sleek Razer Blade 15 laptop, powered by a NVIDIA RTX 30 Series Laptop GPU that delivers higher resolutions and higher refresh rates. Programmed with the latest AAA games, the Razer Blades offer gamers an immersive, ultra-smooth experience where every frame counts to maintain their competitive advantage.
Streamers can take over the streaming booth where they can choose to display graphics on the wall-mounted TVs, or for gaming communities to watch on Twitch while they narrate and commentate on the streams. The booth will be armed with Razer's latest broadcaster line-up for an optimised streaming experience.
The Razer Gamer and Streamer Suite can take up to 11 people. A 2-hour block for the first 6 people is S$240 and S$35 per additional person. A 4-hour block for the first 6 people is S$420 and S$70 per additional person.
 Visit https://www.fairmont-singapore.com/offer/razer-gaming-suites/ to book.