In the first of our series of Thought Leadership pieces, Robin Lau, the Global Strategist for dentsu Solutions APAC and dentsu Content Business Design Centre (CBDC) Japan contributes a piece about the Metaverse and what it means to businesses today.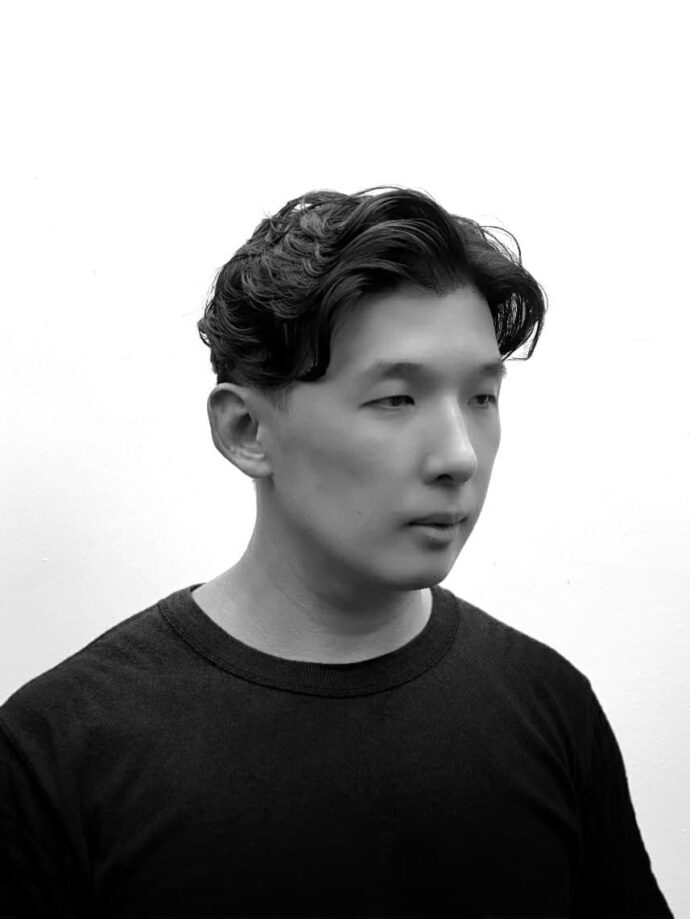 Robin is a global digital strategist with a speciality in the business of pop culture and entertainment. Based in Singapore, he works with businesses of all segments and sizes to think differently about the way they transform and innovate, bringing an element of entertainment into their brand and ultimately connecting with their customers through shared passions.
Why are brands embarking on the Metaverse?
Almost a year ago, the word Metaverse ascended upon news outlets and screens across the world. Since then, brands, C-suites and industry specialists everywhere have been in a race to figure out where the Metaverse fits in their business narrative.
Most established brands will remember the days when businesses that refused to embrace social and digital eventually fell behind and gradually lost relevance, even more so during the days of pandemic lockdown. And with the Metaverse positioned as the future of the internet, business leaders are determined never to let history repeat itself.
And with opinions split between the belief that 'virtual worlds as the next major evolution of experience on the internet, and 'the metaverse is just another bandwagon', it has become clear that, for now, venturing into the metaverse is not for every brand. To further complicate things, we've seen major players experiencing both great success and difficulty. From high-profile multi-touch campaigns and platform collaborations to cancelling projects mid-build or simply an inability to justify ROIs. The concept of the Metaverse has emerged as a high-risk-high-reward venture with no fixed or standardised path to business success.
At the very heart of the issue, brands are facing tremendous pressure to grow and adapt to the new culture of digital consumers. Brands no longer dictate who their customers are but instead are at the mercy of an audience that has more control over their identities than ever before. To pose this as a question, "How do brands stay relevant to consumers who are becoming increasingly diverse in their interests and passions, and are the ones who decide which entities (brands, personalities, entertainment properties, passions etc) they want as part of their personal ethos?" – all while staying true to brand vision, mission and promise.
Would it build loyalty in the online world and how is this beneficial to brands?
What many brands are seeing with the new digital consumer, is that it has become harder to earn their loyalty and at the same time, easier to lose their trust. A major difference with today's digital consumers is that they have the expectation for brands to be more personable, genuine and authentic and an active part of whichever communities they are involved in – almost as though the brand is a peer.
For many brands, this means delving into consumer passions and interests, in hopes of appealing to customers both at a product and personal level. Think of it as having a common interest with your customer. This could be any passion, from gaming to music, to sports, to licencing of entertainment properties and celebrity culture. And when it comes to the Metaverse, many marketers have approached it with a 'virtual entertainment' lens, shedding long-term digital ambitions and extensive tech integrations for short-term virtual spaces as part of campaigns, focusing equal amounts of effort and budget across both the physical and virtual space.
Some of the many ways to embark on the Metaverse.
While we typically see these high-profile campaigns where a brand has created a "heavily branded" virtual experience, with no right or wrong way of executing, the interpretation of a brand in the Metaverse ultimately comes down to the push factors and circumstances brands are facing, along with their strategy in how they want to engage their customers.
For example, while the hotel and hospitality industry has been heavily affected by the pandemic, the gradual easing of travel measures paints a promising picture for the next few months, both for tourism and business customers. As a long-established industry whose core offering is highly brick, mortar and service-focused, the pressure has always been to offer excellence on all fronts. From the physical guest experience to the digital space, hotels have long turned to tech solutions to enhance their offerings, apply digital transformation practices and incorporate tech principles such as IoT, data and analytics, CRM automation and even robotics. And aside from the products and service sides of the businesses, hotels also seek to differentiate themselves as brands, not only as the foundational basis in building preference and loyalty, but also in communicating value in a highly competitive environment.
Hotel brands engaging in the Metaverse as a form of digital entertainment presents the opportunity to take a step forward in the tech space as well as engage guests outside the hotel, by providing a brand-focused virtual experience. While we have seen several interpretations of hotels in the Metaverse, and what we've found is that brand strategy ultimately comes first and that determines how hotel brands want to engage with the new generation of digital customers.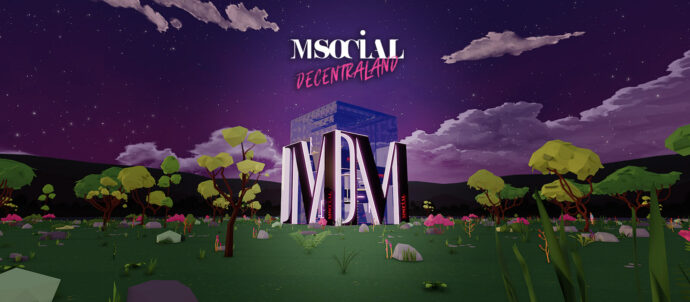 For example, Millenium Hotels has followed suit alongside some of the world's biggest brands, building a global presence and planting their footprint in the decentralised Metaverse platform. Ultimately to position themselves as a leader, particularly among tech enthusiasts outside Singapore.
On the other hand, more customer-focused brands have (as we've mentioned) tapped into the passions of the customers they want to reach, varying the engagement by the individual hotel brand.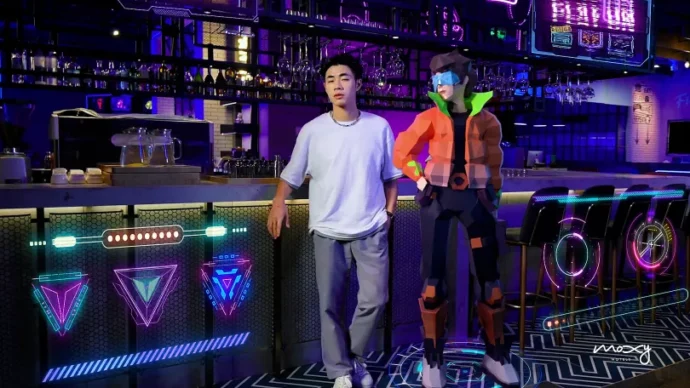 Marriott, for example, wants to gain leadership among the digital-first youths with a strong focus on building communities around their brands. Moxy, where instead of building the hotel in the Metaverse, has flipped the script, turning the hotel into the metaverse by incorporating AR activities into their already community entertainment-focused hotel experience.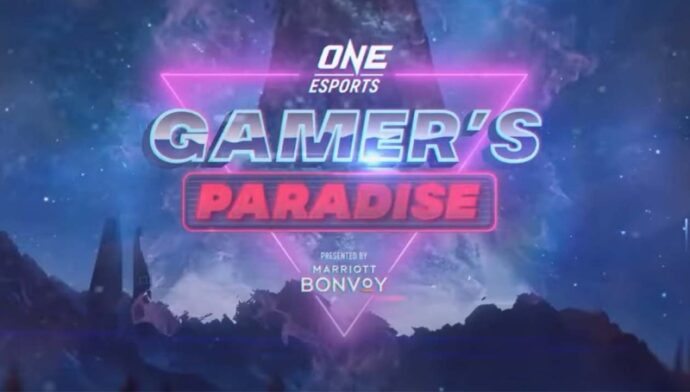 For their brands closer to APAC, they've tapped into the regional phenomenon of Esports with an evergreen content-focused approach (which is not restricted to tournament seasons), working with ONE Esports to feature Marriott Bonvoy as the setting for an Esports talk show titled Gamer's Paradise.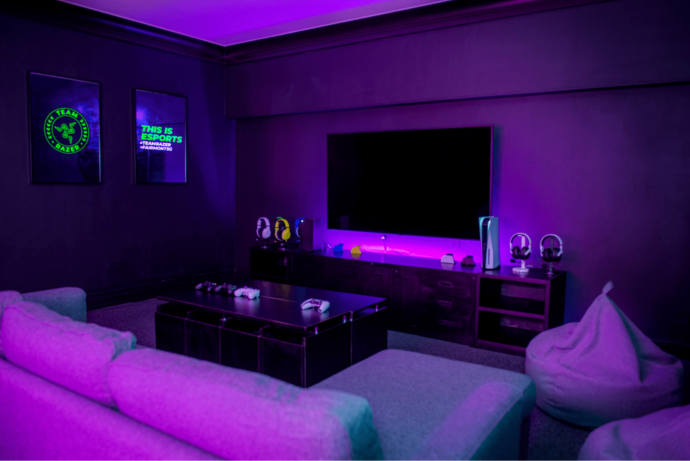 When it comes to gaming and esports, Marriott is not the only one playing in the space. Fairmont has collaborated with Razer to offer Razer Gaming Suites, combining the idea of a premium LAN party with a luxury hotel experience. And when it comes to tapping into passion points, they are also well known for previously offering a Pokémon-themed hotel experience, and while the idea of IP licencing is nothing new, it is a re-emerging trend particularly with anime properties, as we've recently seen with Scoot and McDonald's here in Singapore.
But is it sustainable?
From a technical standpoint, brands need to be ready to bare the effort and costs associated with extensive Metaverse builds. Because of this, and as we've mentioned, many brands have stuck to engaging in the Metaverse for the purpose of marketing / PR campaigns. As we are currently not at the point where there is any major platform that has reached mass adoption nor do consumers desire to spend large amounts of time in a virtual space.
In summary, while the Metaverse faces both high promise and at the same time high scepticism, whether a brand succeeds in the Metaverse, ultimately comes down to its approach and interpretation in the virtual space. However, the truth of the matter is that marketers and brand owners everywhere, across all industries, are under pressure to take their business to the next level and currently one of the biggest priorities is to become a part of the new digital consumer culture. And whether you lean towards the Metaverse or any other passion area, what will really matter is if it has a place in both your brand's growth strategy and your customer's personal ethos of interest.